Snazzy Gourmet Oatmeal Snatched By The Dog: Not Too Snazzy.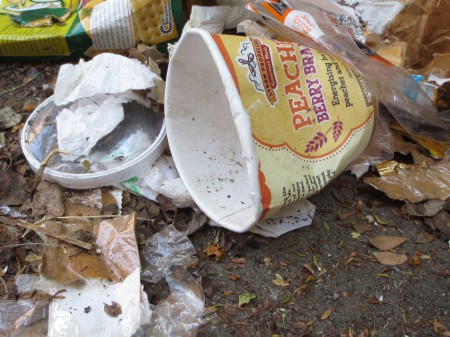 Peaches & Berry Bramble Natural Gourmet Oatmeal was what I wanted to try most, but nooooooooo, the dog ate it, I swear — This time it was true.  It was too close to the end of the counter and got snatched over to the sneaky place, like too many casualties before it.
I was glad to still have the Cranberry O' Nut Natural Gourmet Oatmeal to sample.
And was completely impressed with the clear tops — For that reason I'd want to buy it.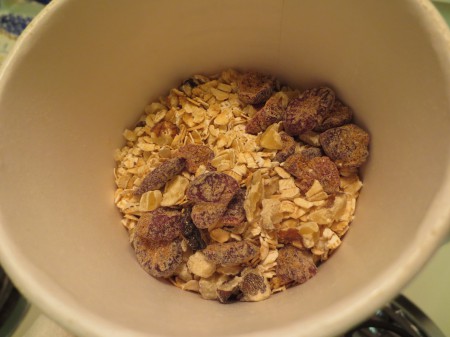 It's great quality too — A little Hot Water in the Cranberry O' Nut made an excellent breakfast.
Also had to try the Bourbon Salted Pecan Pancake & Waffle Mix — Sounds so interesting.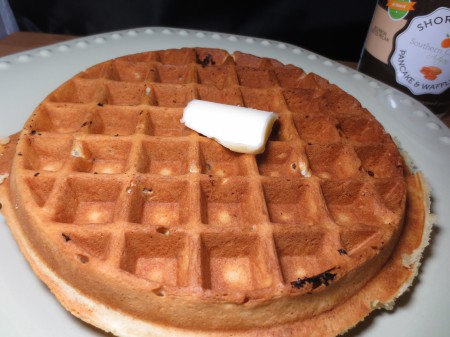 I made Waffles with the mix and they cooked up nicely, despite overfilling the Waffle Iron, but ultimately I wanted a lot more flavor from them.  Overall it was fun sampling (and almost sampling) a few of the products sold on Snazzy Gourmet — They offer some cool food stuff.