Ever Wonder What A Raw, Frozen Egg Looks Like Inside?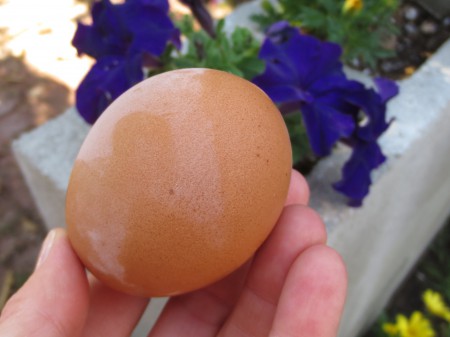 Have you ever wondered what a raw, frozen Egg looks like underneath its shell?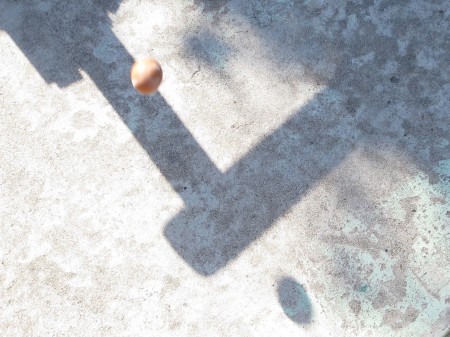 We wanted to know, thus froze an Egg and dropped it on the concrete to see what happens.
It didn't crack, shatter or peel, like I hoped — We had to peel it, but it wasn't hard to do.
Our frozen Egg looked like this (below) underneath its shell.
It was somewhat clear with an opaque cloudy line running through it.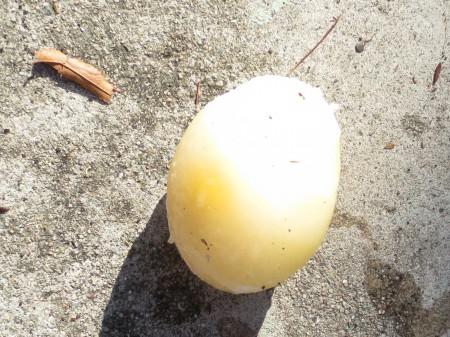 We threw it down (shell-less) a couple more times, but it wouldn't crack.
So we power washed it until it mostly disappeared onto now smelly grass — Hhmmmm.
The Yolk became more and more visible.
We won't have to wonder what it looks like anymore — Check 🙂 .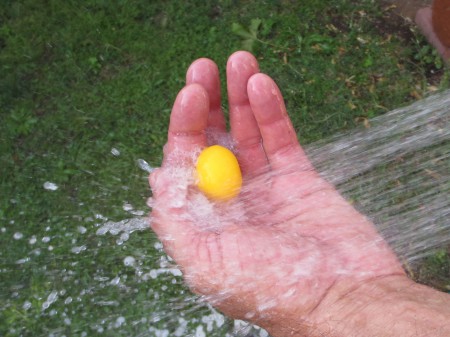 Ta-da!  The Yolk wouldn't disappear fast enough, so we gave it to the Dog.  He's still alive.
We probably should of cut it in half, but it's too late now and our curiosity is satisfied.