How To Enter A Culinary Arts Competition At The Orange County Fair.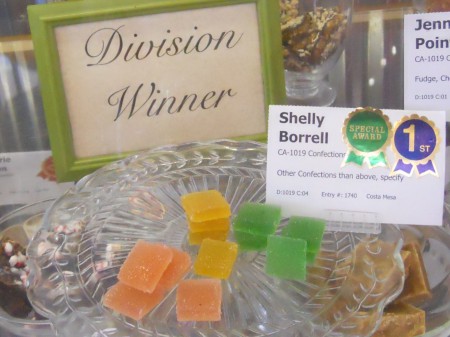 If you don't enter, you can't win.  Why not enter?  Anyone can win a Culinary Arts Competition at the Orange County Fair.  The deadline for competition entries is fast approaching.  Do you know how to enter?  Do you know what to do after you enter?  If not, this post may help.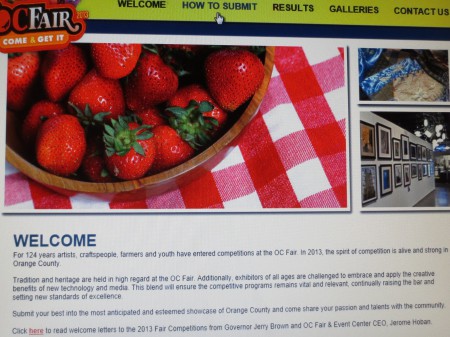 First, enter (most competitions) online — The OC Fair's website can get you on the way.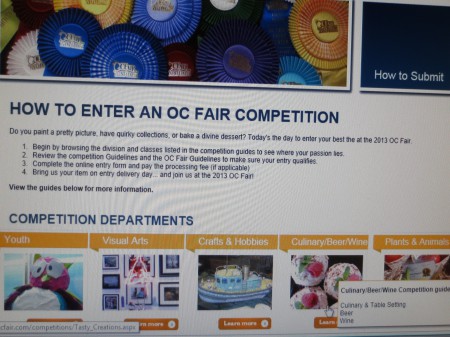 Go to the OC Fair Competitions' page to learn 'How to Enter an OC Fair Competition'.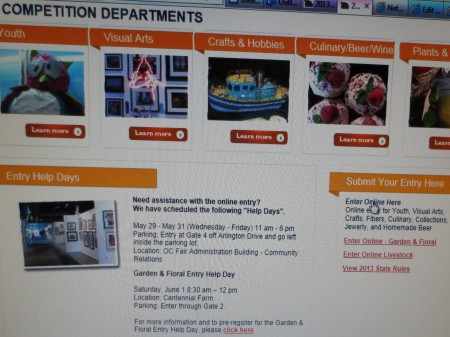 When you're ready to enter, visit the OC Fair & Event Center On-line Entries page (below).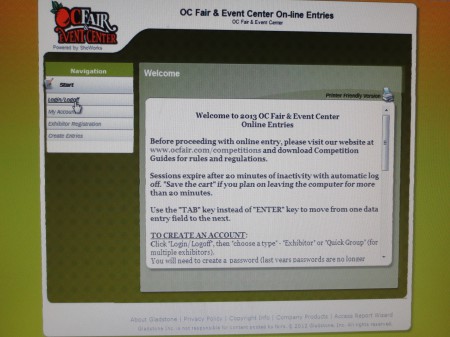 Entrants are called Exhibitors, thus register as such before entering a competition.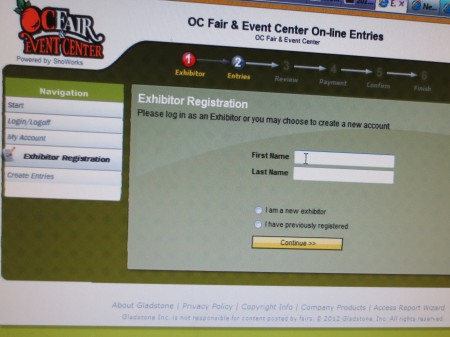 Choose Department (Culinary Arts in this instance), then Division and Class for each entry.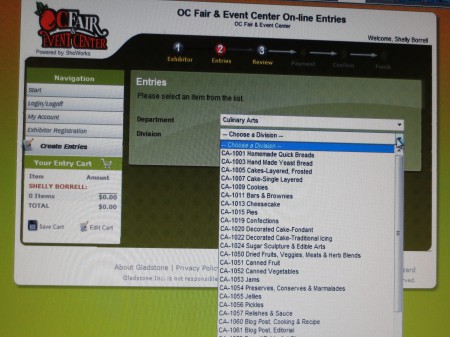 Each entry costs $5.00 and one ticket to the OC Fair is presented on delivery day.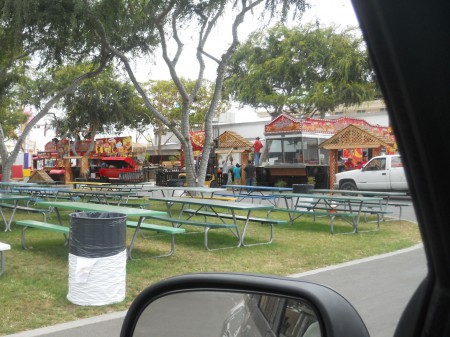 After online entry, note delivery date and time and have all goods ready — Learn more here.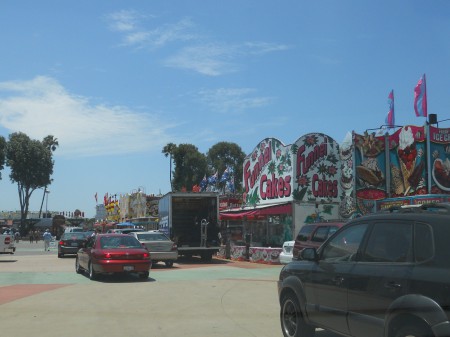 On delivery day you'll drive onto the fairgrounds, while all is being assembled for opening day.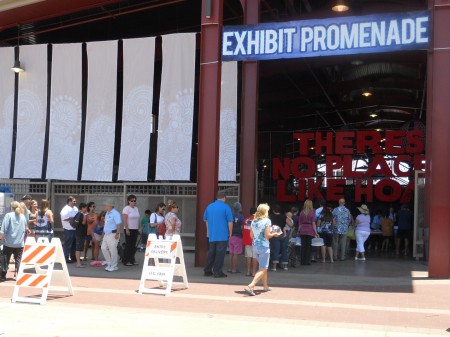 Culinary Arts Competition entries are generally submitted at the Exhibit Promenade (above).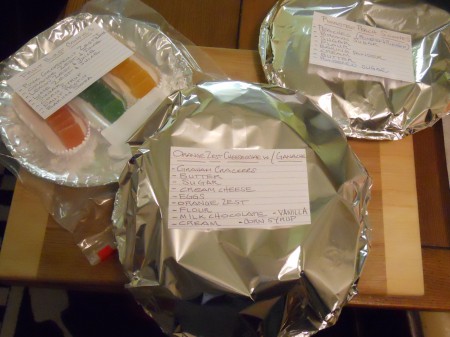 All entries must have a list of ingredients on an index card attached, as shown above.
Pictured herein are previously submitted entries and a was-gonna-be entry mishap below.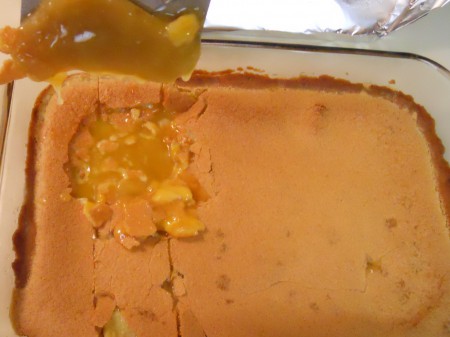 The above was going to be Tangerine Dream Bars (similar to Lemon Bars), but it didn't set.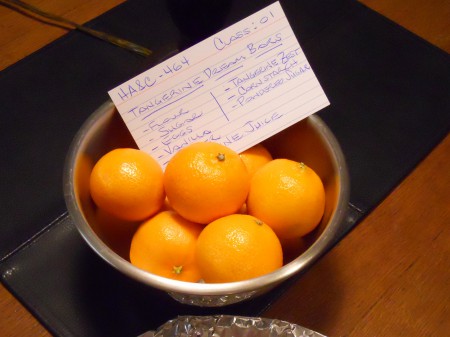 Fortunately most past entries have turned out well — It's what's hoped for on delivery day.
Above shows what YOUR entry/submission should look like, and below shows what it could look like when checking the competition results displayed on opening day at the OC Fair.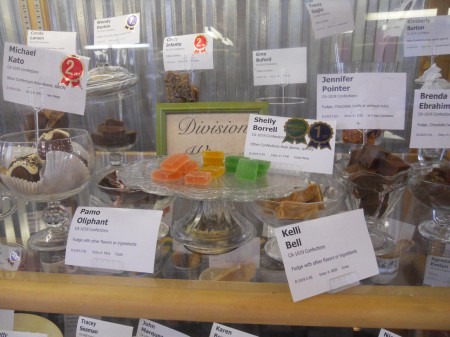 It's exciting to see how well you did or didn't do — You can't win 'em all.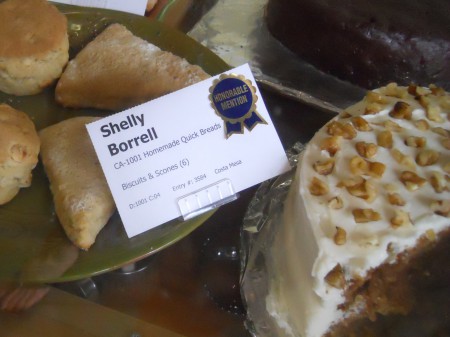 Entering a competition at any Fair makes all more fun.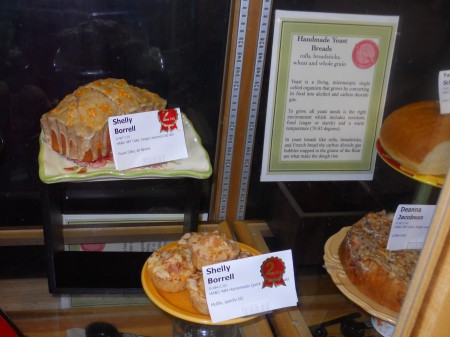 June 10th, 2013 is the last day to enter the Culinary Arts Competition (excluding Special Culinary Contests) online — See the Culinary Arts Competition Guidelines for all specifics.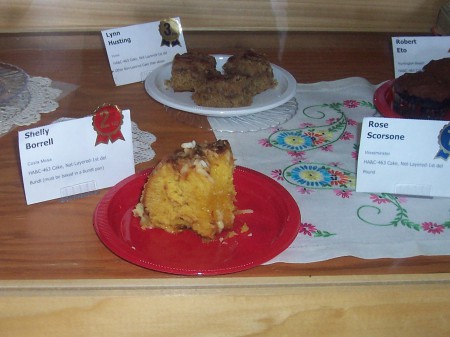 Guidelines are available for all OC Fair Competitions.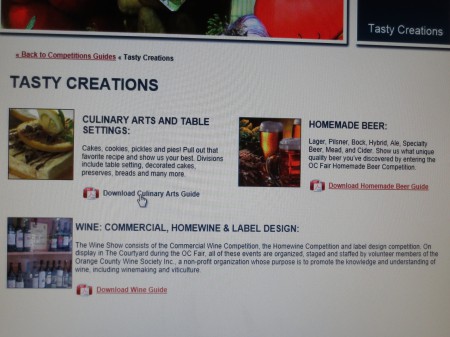 Come & Get It is the theme of this year's Orange County Fair.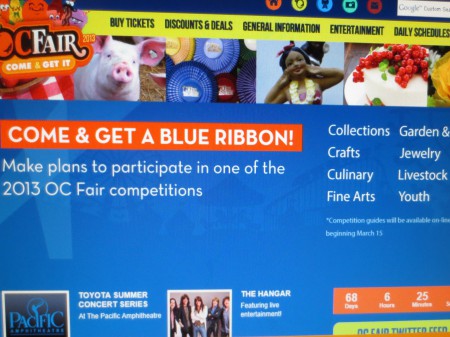 Good luck to all!