I Kissed A Lobster Roll (At Santa Monica Seafood) And I Liked It.
I'd been looking for the right Lobster Roll to try and it finally came along with great satisfaction — My first ever, since they're more popular on the East Coast.  That's my excuse and/or they are expensive when offered and haven't had the quality ingredients sought.
The Lobster Roll is a popular special at Santa Monica Seafood — Generous chunks of Lobster are tossed with a refreshing Lemon Aioli and Chives, then served on a soft Roll.  It's perfect.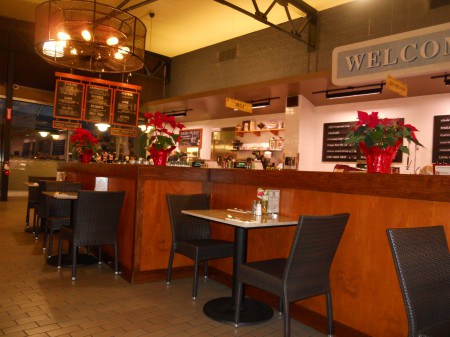 Dine inside, on the patio, at the Oyster Bar or take something to-go from the Fish Market.
Shucking Oysters (below) — Tell them what kind you want or what you like in an Oyster.
We tried the Kusshi (left) and Misty Pointe (right) — Both were superb, especially the MP.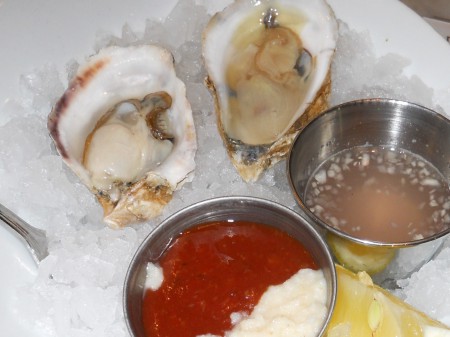 They have an amazing, well displayed and serviced selection at Santa Monica Seafood.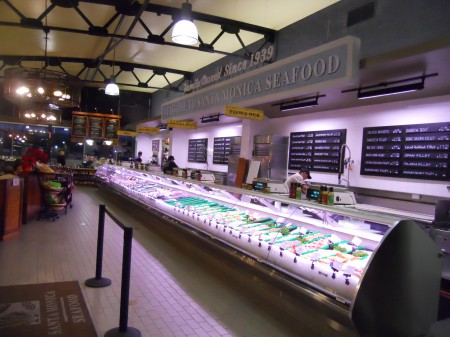 Live Lobster, an option I'm skipping for a while.  See why here — Too much going on.
Sashimi Grade Fish is also available.  Someday I'll make Sushi.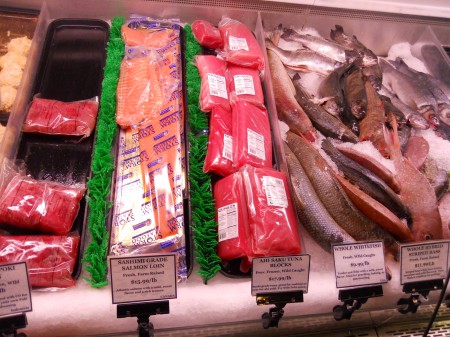 Several kinds of Crab, Shrimp, Lobster and Fish are sold daily.
Prices vary and may not be the same as shown here today.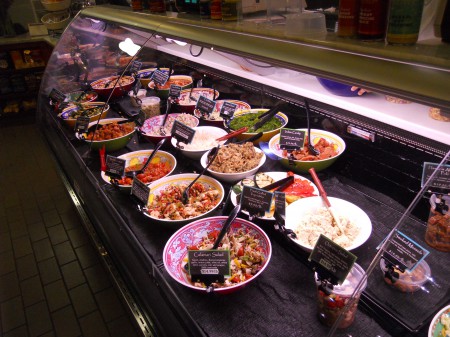 Indian Candy, a sweet, salty and smoky Salmon, in the case above is a favorite.
Cheese, Wine, Herbs, cooking tools and all necessities for a nice meal or picnic are here.
Since their re-design that happened about a year ago, it's nice to dine in with a Glass of Wine.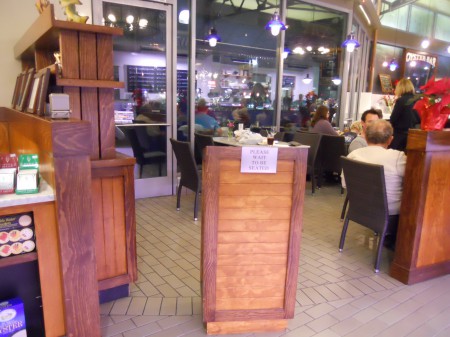 Our server, Ashley was awesome, sweet and cool, and reminded us of Jody Foster.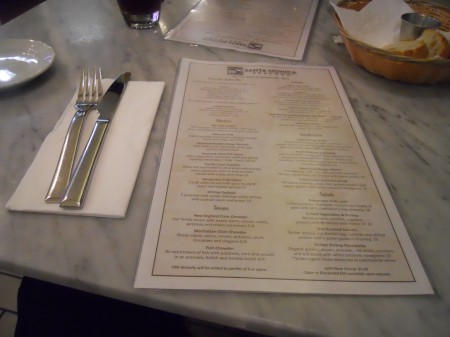 Happy Hour looks good, if you can make it in before the 5PM cut-off.  It's an early one.
And here's that Lobster Roll I kissed — Smooch.  Time to get a room.  It was sooooo good. 😉
Santa Monica Seafood is better than ever and family owned since 1939.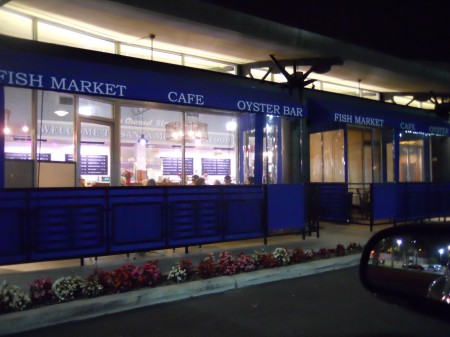 It's a dining option I'll think of more often — There's a lot to see, cook and eat.