Great Maple Libations And Seasonal Plates At Fashion Island.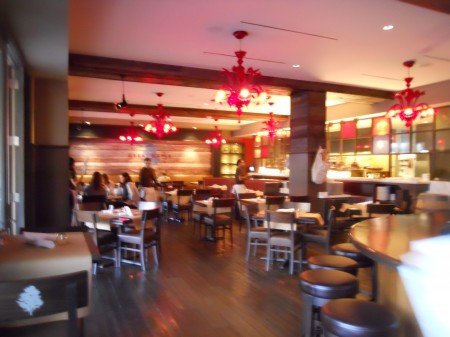 Its spot in Fashion Island (near Nordstrom) has gone through a few changes to become the Great Maple it is today.  I liked the Italian restaurants that preceded it and now appreciate the "Libations and Seasonal Plates" we had in the Bar this day — $5 Small Plates on Fridays.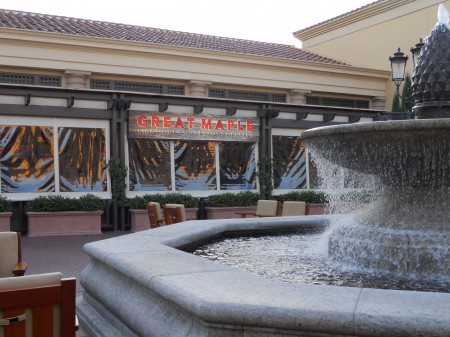 It was Happy Hour time (4:00 – 6:30PM) and the start of Newport Beach Restaurant Week.
All deals were contemplated over a couple Black Lemonades, a seasonal drink special.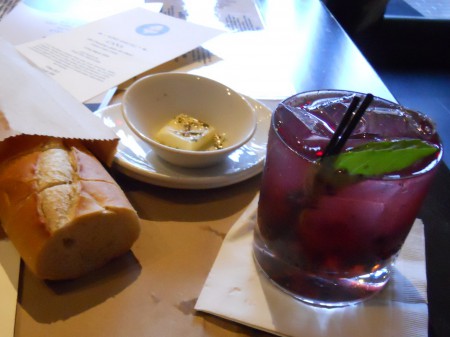 Bread in a bag with soft Butter, with a dash of Olive Oil, Parsley, Salt & Pepper, a nice touch.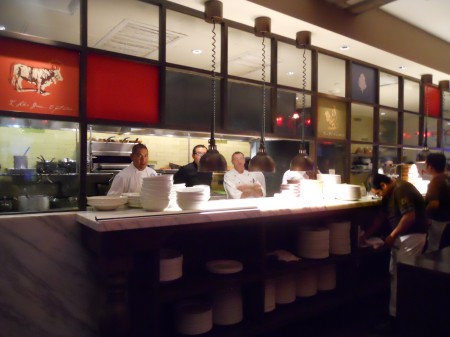 Here for a quick bite on the way to elsewhere and do want to try the Moroccan Lamb Burger next time.  Today it was the Market Asparagus with Shaved Pecorino and Lemon Olive Oil.
Chorizo Picante Board and Aioli Mayo.
Creamy Polenta with Pancetta and Shaved Pecorino.
Great Maple:  Nice people, creative libations, a cool atmosphere and tasty seasonal plates.