Artisan Salumi Santana & More At Charlie Palmer's OC Location.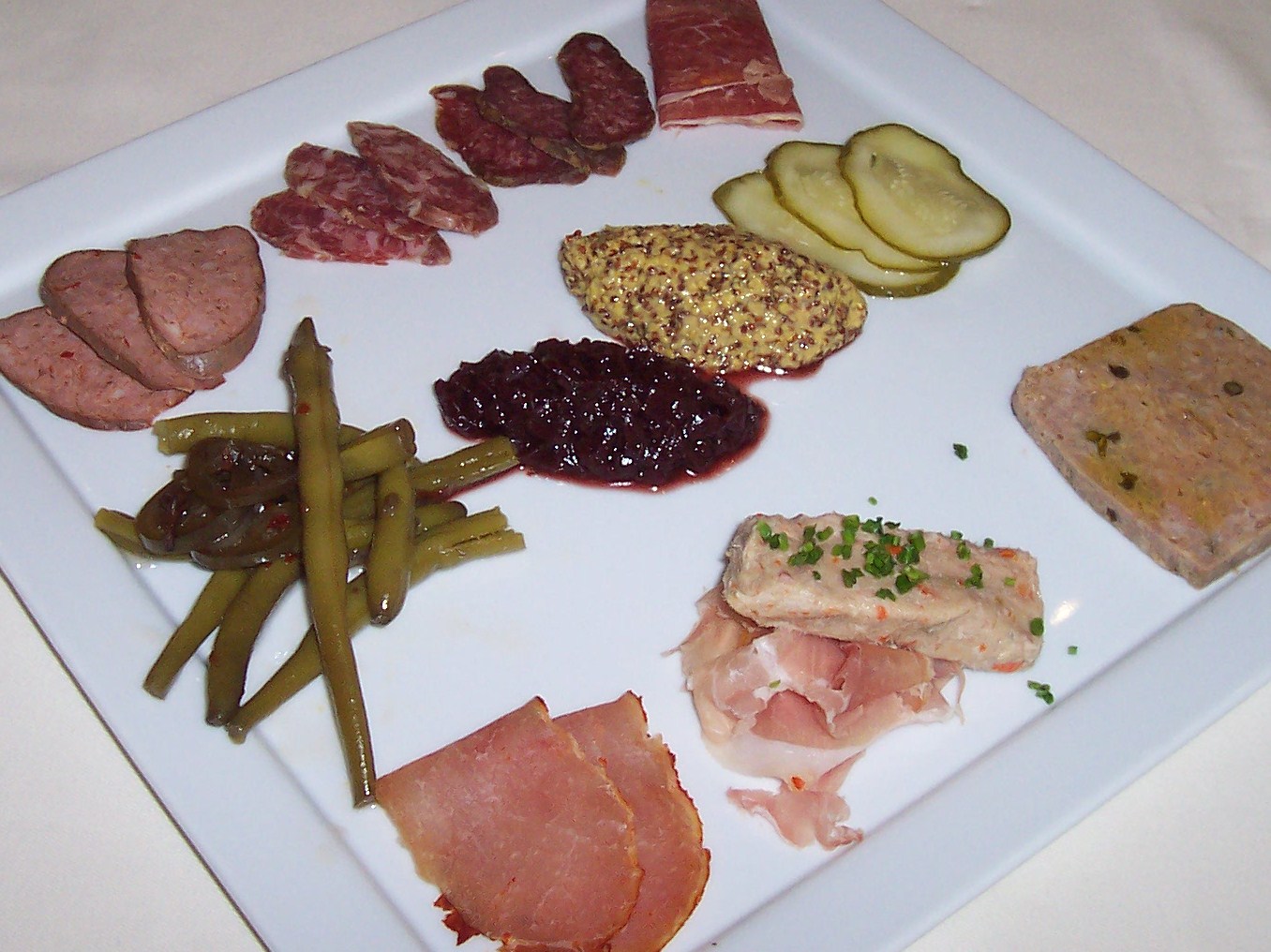 The Artisan Salumi Santana is described by Charlie Palmer at Bloomingdale's as Rustic Paté, Dijon and Country Bread, but you can see that it's a lot more than that.  Can you believe that all these Meats are made and cured in the restaurant?  My favorites are on the entire bottom row and top left corner of the platter pictured here.  I especially liked the Smoked Meat (bottom corner) and both Patés.
The above was served with this Bread — I liked the presentation and stylish Bread Rack.  And more Bread choices are available to all guests and served on arrival.  It'll be delivered to your table.  The Olive Bread also goes well with this appetizer.  As like the Meat, all Bread is made in-house.
During this lunch, we also had what's to follow, starting with Crisp Pacific Sea Bass with Miso Orange Vinaigrette and Edamame Shitake Ragout.
Roasted Sonoma Chicken, a Crispy Thigh with Broccoli Puree and Preserved Lemon.  It tasted drizzled with Truffle Oil too and had many great flavors.

Charlie Palmer's has a great selection of side dishes too.  This visit we had the Wild Mushrooms, with Shallot and Fresh Thyme.  I've got my eye on the Crisp Fries with Chipotle Aioli for next time — I bet they're good here.
These desserts are best described as unique and luxurious.  I don't have their official descriptions, but they're similar to Ravioli of Pear with Rootbeer Ice Cream, and some pretty sophisticated techniques thrown in.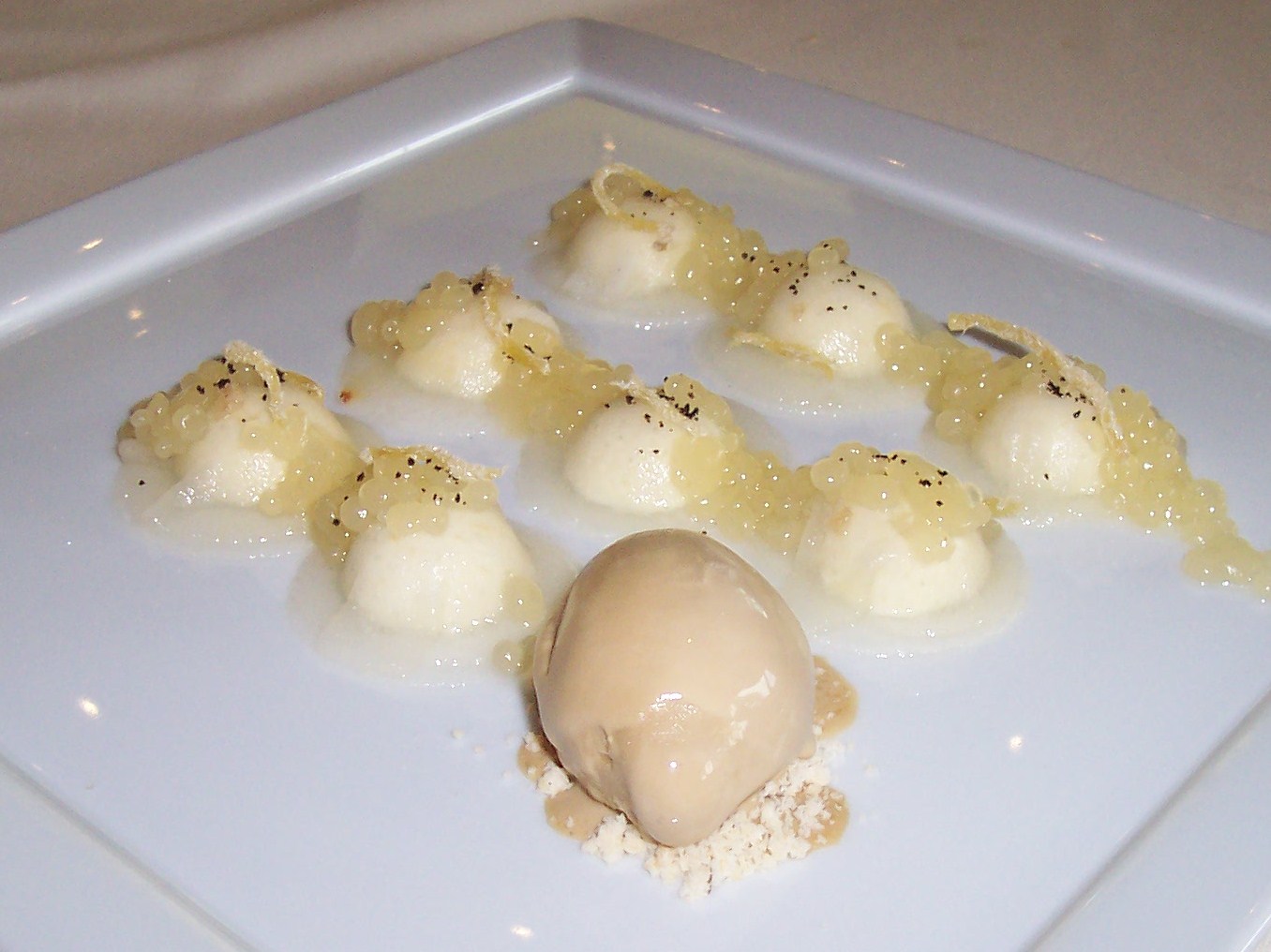 And Warm Gianduja, Smoked Marshmallow, and Kumquat with Chocolate Ice Cream.  WOW!  The Gianduja was presented in a warm round Donut oozing the Hazelnut.  Get a look at the Ice Cream color (below), that's some richness there — I've never seen Chocolate Ice Cream so dark.  Have you?
This meal was truly amazing.  Thanks Charlie.  I like saying that, because I feel like one of Charlie's Angels – HA. 😉
Related Links:
http://www.charliepalmer.com/bloomingdale/home_files/Web_menu_091508.pdf
http://www.opentable.com/single.aspx?rid=20119&restref=20119
http://www.ineedtext.com/FoodBlog/?p=1036
http://en.wikipedia.org/wiki/Gianduja_(chocolate)