Things You Might See & Taste At A Greek Food Festival.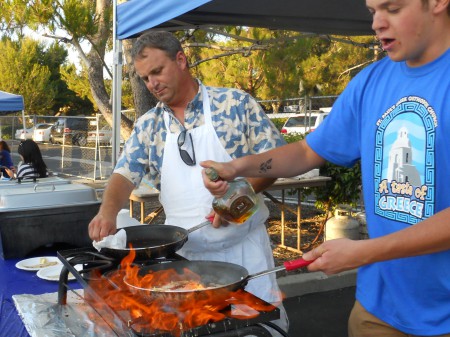 What we tried at the Taste of Greece Festival — Saganaki with Gyro was our favorite.
Our experience started with a ride on the 11-Special Shuttle, with a bubble blowing driver.
Grilled Lamb Chops — We appreciate having many.
Keftethes, Souvlaki and Greek Seasoned Fries — The Fries were surprisingly excellent.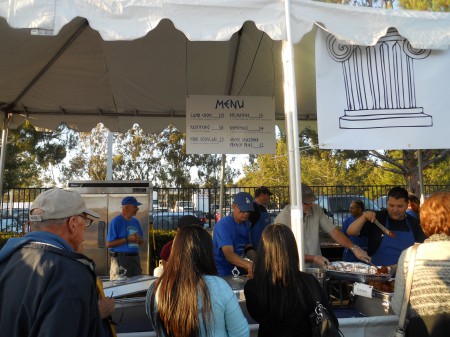 Making more Saganaki, fried Cheese flamed with Brandy.
A close call during the flaming of the Brandy.
The Gyro Meat was lean and flavorful.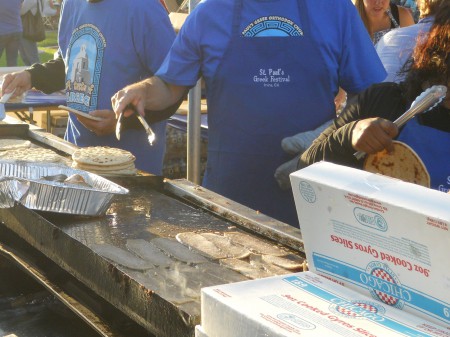 Chicago Brand — I may need to buy a package of the pictured Cooked Gyros Slices.
Rising Dough for Loukoumathes.
Greek Doughnuts covered with Honey and Cinnamon.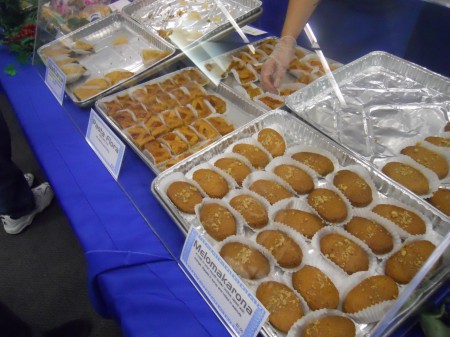 Greek Pastries to go — Sure wish I had some Theples now.
St. Paul's Greek Orthodox Church Sanctuary is grand and beautiful.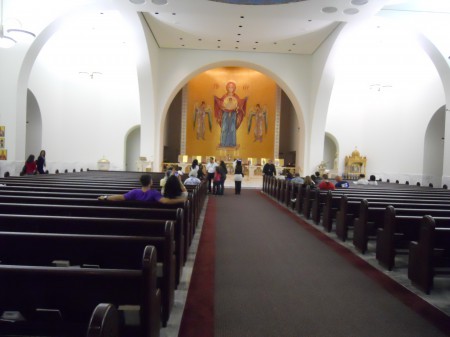 Peaceful pieces of Greece were much appreciated this day.