Progressive Dinner On The Queen Mary: A Night To Remember Better.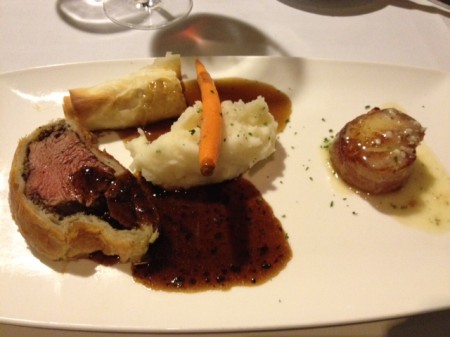 Oh what a night, early September back in '33 — As I recall it ended much too soon.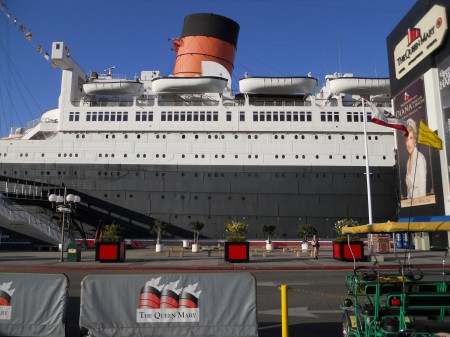 We stepped back into the 1930's for a Progressive Dinner on the Queen Mary — A delight!
It started in the Observation Bar with Canapés and Specialty Drinks, progressed to Chelsea's Chowder House & Bar for Appetizers and more Specialty Drinks, then continued at Sir Winston's Restaurant for a most incredible Dinner with Wine, and concluded in the Tea Room for Dessert, Coffee and Digestifs.  The MENU is posted above — Enlarge for a better view.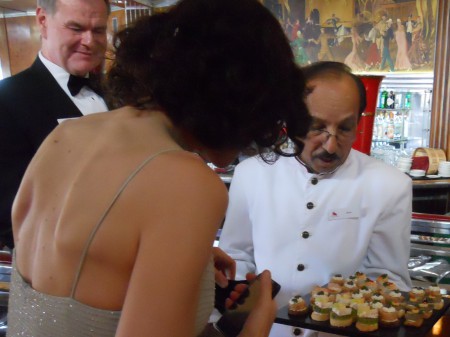 In the Observation Bar we joined fellow Food Bloggers and various media peeps for Canapés.
Cheese, Figs, Cherries, Almonds, Pomegranate, Honeycomb and Lavosh.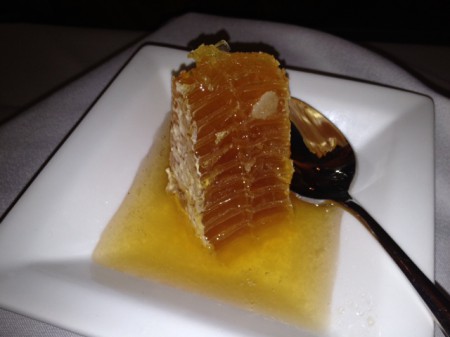 We liked the Brie & Kiwi Canapé best, but mostly anticipated the rest.
My scarf matched our first Specialty Drink called a Purple something?!  Don't ask too many questions, as some things became purple-hazy progressively.  Each drink was just so pretty.
Pay no attention to the woman behind the purple, she's excited to explore the Queen Mary.
On to Chelsea Chowder House & Bar with Stasha of Coastal Food & Wine and several others.
Stop two of four for sophisticated appetizers and new colorful drinks.
A favorite was the Bass Ale Braised Short Ribs with Caramelized Shallots and Natural Jus.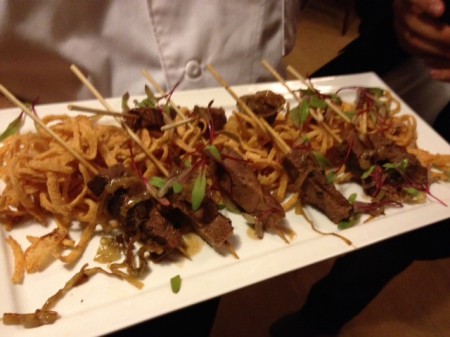 Also pictured, the Maryland Style Crab Cake Slider and Truffle Fries.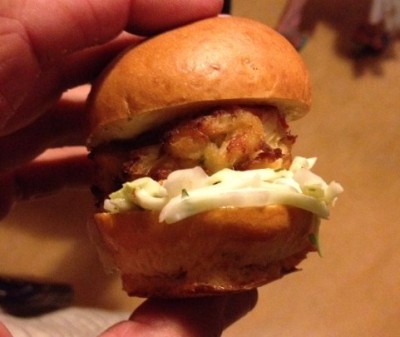 Chef Todd Henderson made all shown and described on the menus above — Thank you!
View on the way to Sir Winston's Restaurant, stop three and having an amazing time.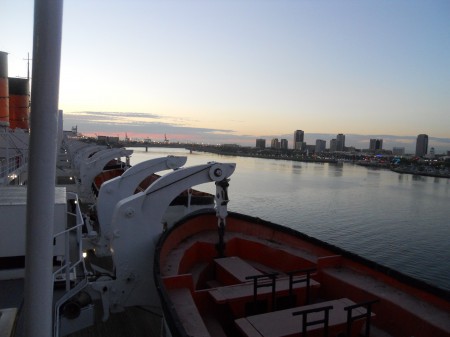 Up the stairs for the best yet to come.
Tables set in a historic place for a refined meal amongst the most discerning.
I wanted to do it all again, before the first bite of Beef Wellington — Oh what a meal.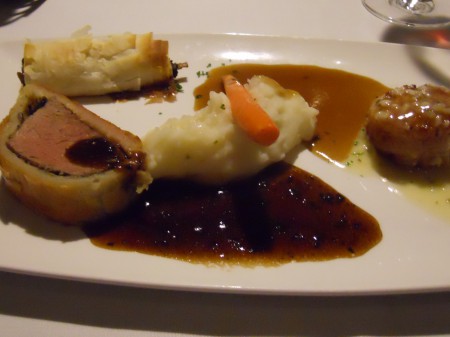 Truffle Sauce, Sea Scallops and Wild Mushroom Chevre Strudel (with my sweetie Freis), oh my.
And it was on to the Tea Room for Dessert and farewells.
It was hard to pace myself throughout, as I wanted everything available at each stop.
Bravo and thank you very much — Nothing lacked this evening but my capacity.
It was an honor to be aboard the Queen Mary and nice to meet Commodore Everette Hoard.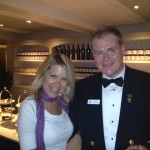 He knows a great deal about the ship — Say hello to him onboard.