The Taste Awards At The Vibiana: Yes We're RED-dee To Eat More.
At the 4th Annual Taste Awards with Cat Cora, an award presenter and recipient.
This year I was one of numerous Judges — Award Winners were announced in December.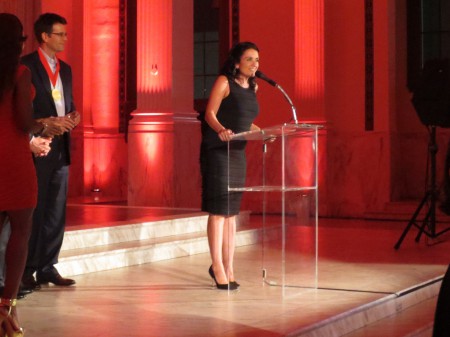 Medals were handed out at The Taste Awards Ceremony at the Vibiana this January evening.  Flipping Out won for Best Home Decor and Design Program, as represented by Jenni (above).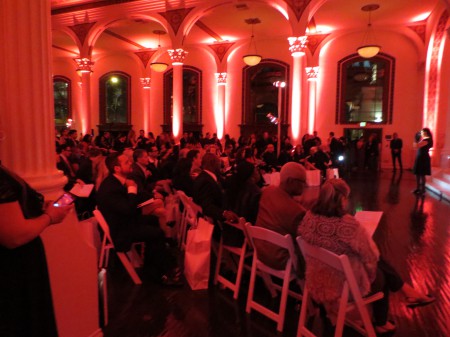 P. Allen Smith presented a few awards — A fine fellow we just met.
All went well, no one slipped or tripped, but the sound could've been better.
The Vibiana is grand and gorgeous — Inside it glowed in RED, pink and purple.
Outside there was little food — We liked what we ate, but hoped for more.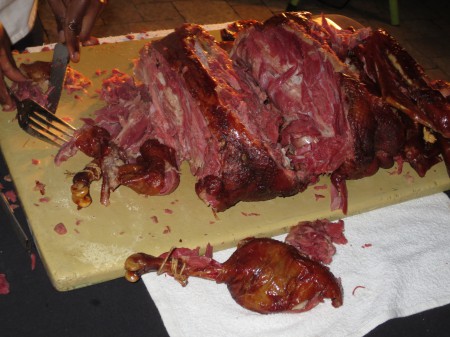 Can you guess the meat?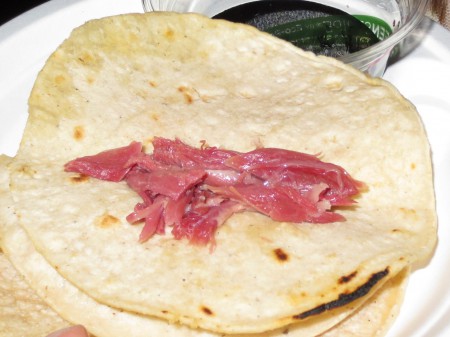 It's Goose for Goose Tacos — Plain looking and simple as can be, yet quite tasty.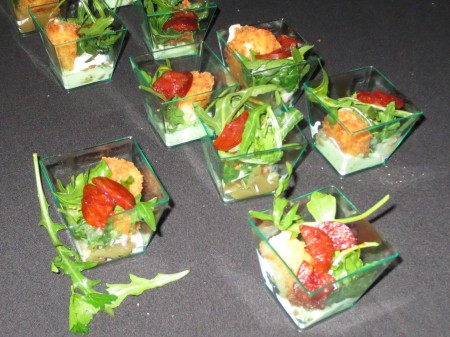 Above is a Potato/Chorizo appetizer of some sort from the Idaho Potato peeps.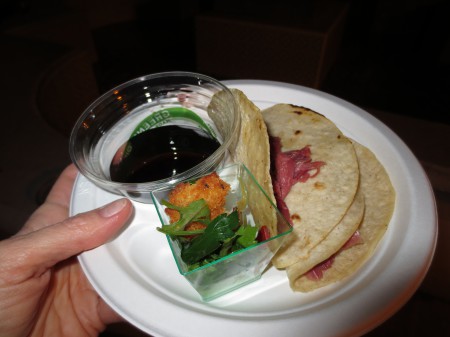 Plates with a hole for a drink glass (above) may be cooler than the people below.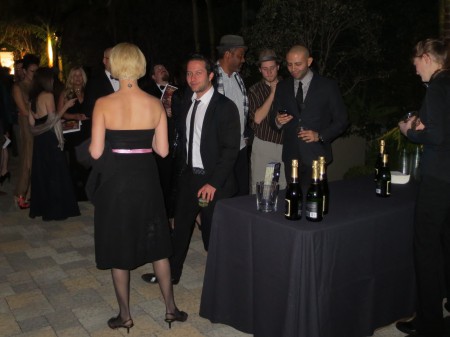 Champagne? Tequila? Thanks for offering.
Too much Tequila for our Idaho Potato Guy — Had to chill on the bench for a while.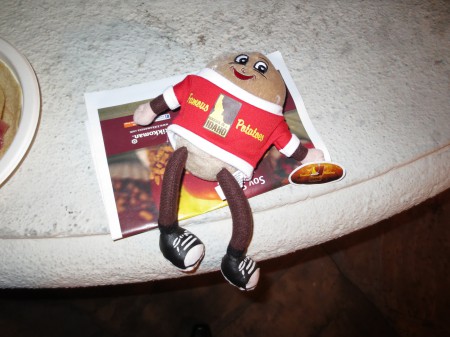 Below:  Me on stage pretending to present an award after the show was over, and with my friend Michelle, pretending others are taking pictures of us — In between are Caramels by Amella and the address of the Vibiana.  Thanks for the invitation.  It was a good experience.