Calivino Wine Pub In Anaheim: More Spinach Wontons Please.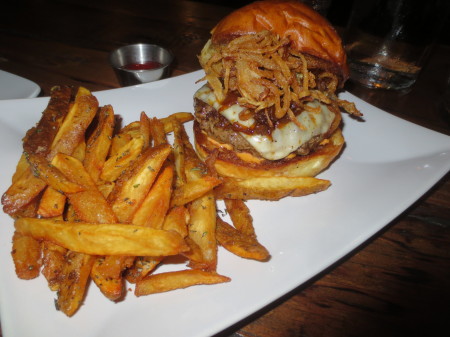 Have you been to Calivino Wine Pub?  It's in Anaheim, near the Honda Center, Angel Stadium of Anaheim and other happenings, off Katella Avenue. We just learned about it and gladly so, since the food is terrific. We've been to other Wine Bar/Pubs that serve great food, like Sealegs and The Twisted Wine, so the test-bar is high, but Calivino unexpectedly stood out.
Calivino Wine Pub is a bit hard to see off Katella.  Its cross-street is Howell — Just turn into the business park area, keep heading left and you'll see it slivered-in, amongst other businesses and eateries.  Hooters is across the parking lot to drop off the boys on a Girl's Wine Night out.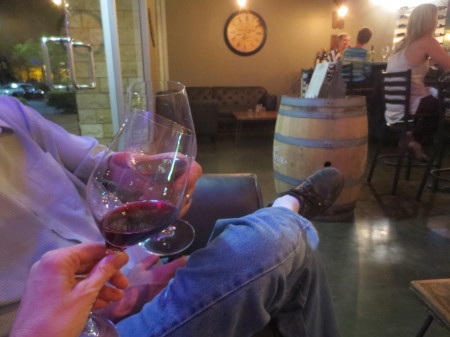 Seating includes a long bar and a good combination of couches and tall and short tables.
It's rare when everything on a menu sounds appealing, well not that rare, but I do want all on Calivino's Menu.  Since we weren't sure where to begin, we tried a few house favorites.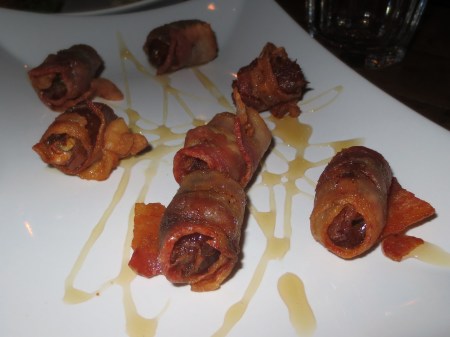 FOOD pictured from top down:  The House Burger with Fried Onions, Onion Jam and Havarti, which is sweet, spicy and juicy – Bacon Dates with Goat Cheese and Honey – Spinach Wontons with Parmesan and Garlic – Brussels Sprouts roasted with Crispy Pork.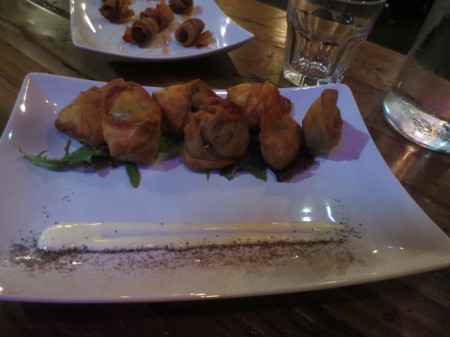 I'd have all again and the Spinach Wontons (above) every day — You certainly can't tell how great they are from the dark photo, but WOW, they're a perfectly seasoned combo of Baby Leaf Spinach and crunch.  Each Wonton tastes like the best Spinach Dip already on a chip.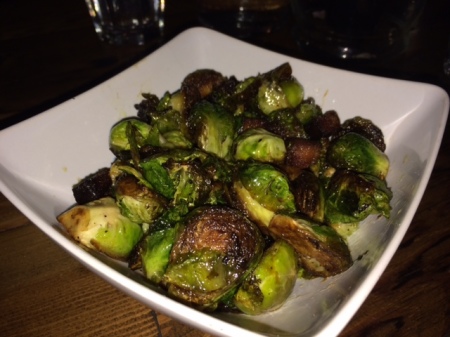 Oh yeah, Wine.  It's a Wine Pub after all — I like Wine too.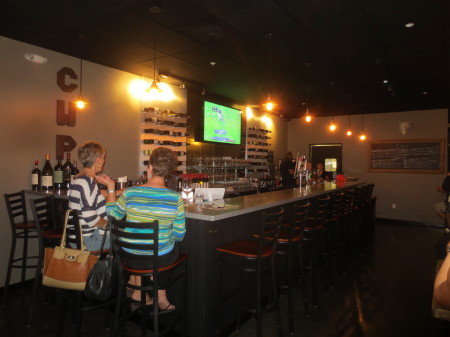 The Reds, Whites, Sweets & Sparkling — Calivino's owner, Daniel hand selects them all.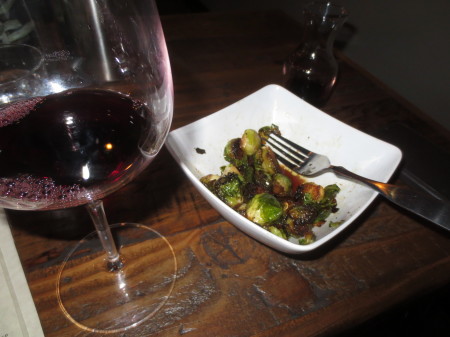 And there's Beer too — A rotating selection of fine, local brews are noted on a chalkboard.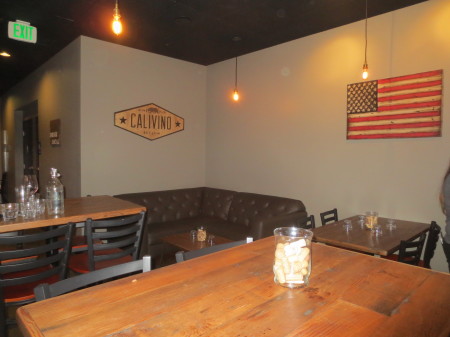 Calivino — Cali for California and Vino for Wine.  We like it and the CA Flag Bear on the logo.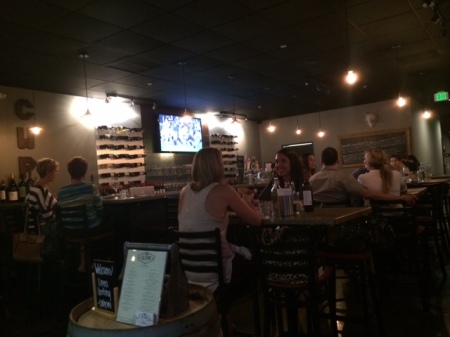 It's a nice mix of old world and new world and it feels that way.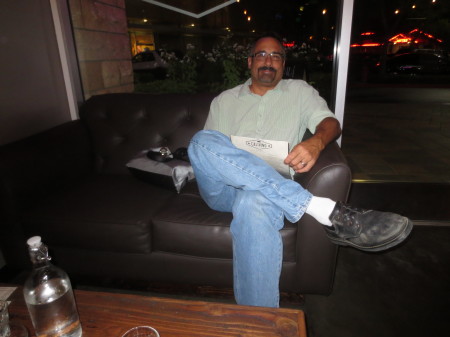 We tried REDS from California and Spain — Leaping Horse Cabernet (2013), Beso De Vino Garnacha (2011), Reserva Eguia Tempranillo (2009) and Artezin Red Zinfandel (2012).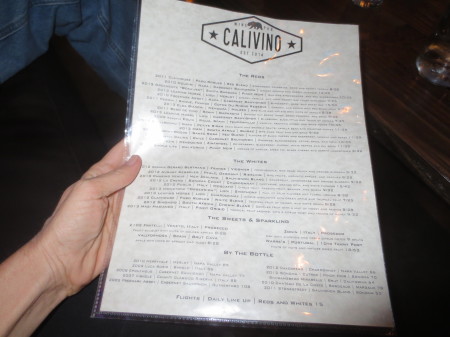 We liked sipping Wine on the couch and the rustic tables with bottled water and succulents.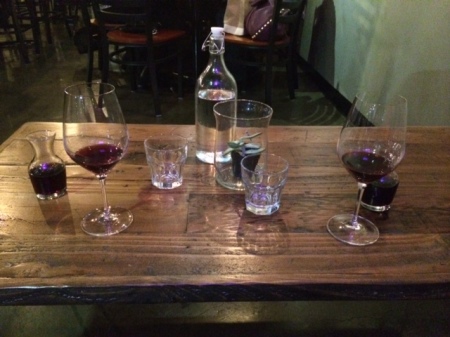 I'm heading back soon with a group of girls for more bites and Tempranillo.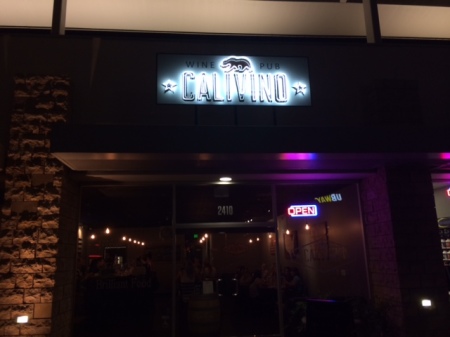 Calivino Wine Pub — A great stop before or after an event, for Happy Hour (3-7pm, Sun – Fri), 1/2 Price Bottles of Wine on Wednesdays, and 1/2 off Glasses of Wine on Thursdays.  See their website for more info and/or changes.  New food dishes will be added below.
Updated 10/21/14: Next visit we had more of the same, which was equally as good, and Alison's Baked Brie in a Puff Pastry with Candied Nuts and Honey (above).