Ki Sushi & Sake Bar At Village Circle On Beach: Dami No More.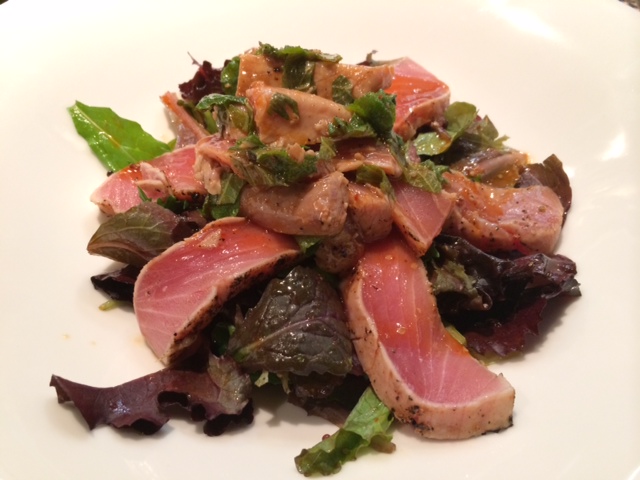 I previously reported about Dami Sushi & Izakaya — We really liked the Sushi and people there.  It was located at the Village Circle off Beach and Malvern in Buena Park, but apparently the space is under new ownership.  Though the sign still reads Dami Sushi on the outside, it's now Ki Sushi & Sake Bar.  Their temporary sign currently hangs below.  Of course we had to give them a try.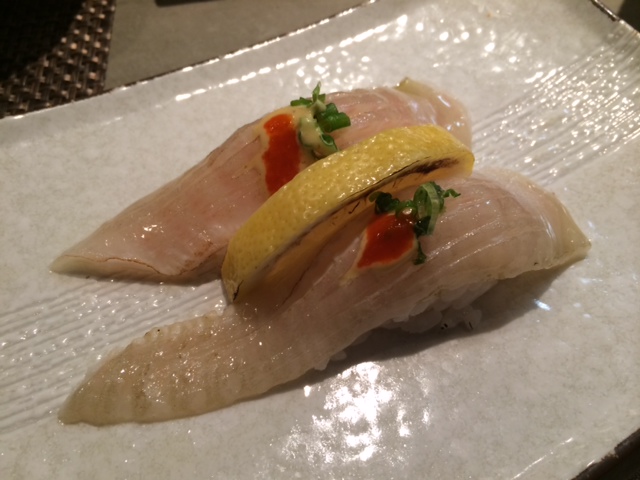 We had Blue Fin Tuna, a listed special, as Sashimi (below) and seared in a well-flavored Salad (top).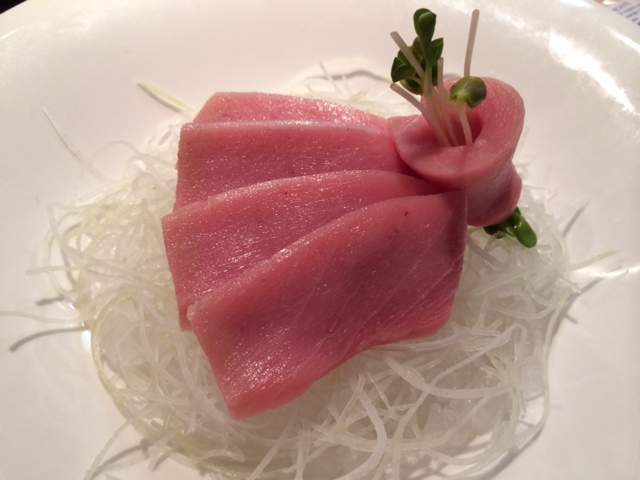 The rest was selected for us by Ki Sushi's Chef Hak Sang, who named the Halibut Belly (second from top) after me — It's also posted with #shelly on Instagram at www.Instagram.com/HakSushi.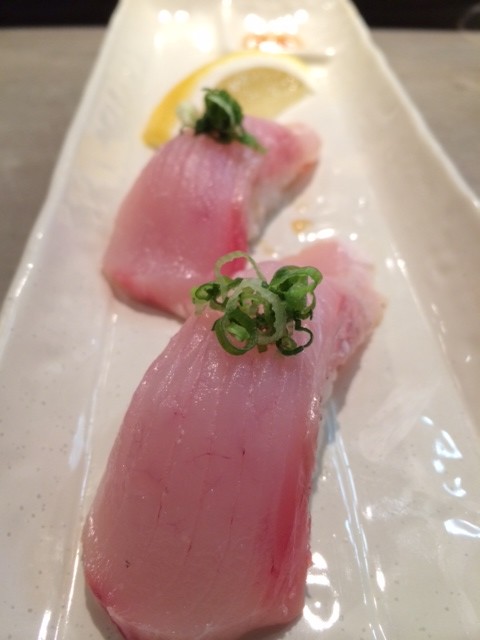 We were surprised with the little nuggets below, tasty combos of Salmon, Crab and Spicy Tuna.
And we much appreciated the creative Orange Dessert too — All was impressive.
 It appears we have a new Sushi Bar to go to — It's now called Ki Sushi & Sake Bar.