Sesame Chicken Lettuce Wrap Tacos With Sticky Rice.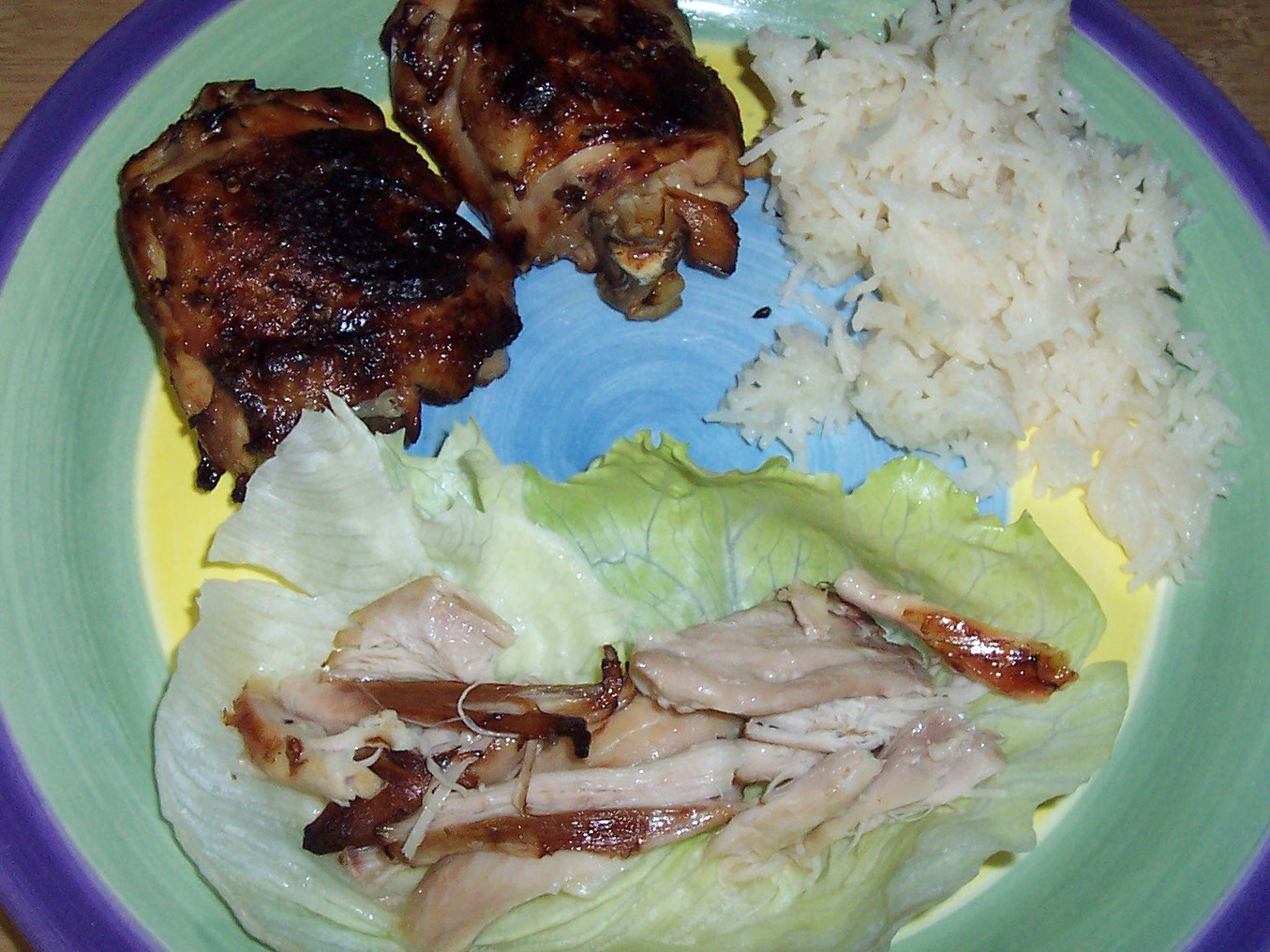 Here's a simple way to enjoy Lettuce Wrap Tacos — We marinated Chicken Thighs in our favorite bottled Sesame Dressing by Feast from the East for a day, then grilled them on the BBQ.  The flavor turns out delicious and sweet.  Shredded Chicken goes well on an Iceberg Lettuce Leaf, with the addition of a little Soy Sauce, Sriracha and Sticky Rice.  Any Chicken part will do for this recipe, but Thighs (and Drumsticks) are cheaper and marinate quicker than Breasts.  Our Sticky Rice wasn't that great, thus we have no instructions for it.
Note: This post was one of many drafts with previously uploading photos.  We're reviving a few while working on technical issues with respect to the upload of new photos.