Mrs. Knott's Chicken Dinner Restaurant At Knott's Berry Farm.
If I've ever had Mrs. Knott's Fried Chicken before, I don't remember.  I should have, since I've probably been to Knott's Berry Farm a hundred times.  I grew up nearby.  Most of the time there's a long line and I don't like long lines.  This day it was free and clear.  We walked right in the very day we resolved to stand in line for it — At Mrs. Knott's Chicken Dinner Restaurant.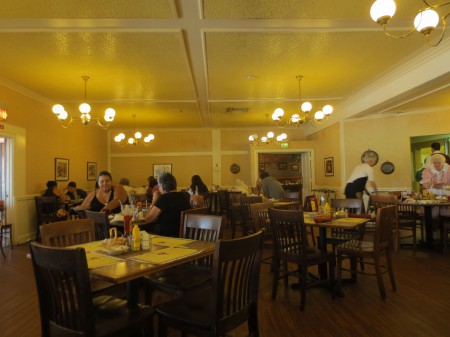 In one of several dining room areas — It's fairly large inside and often full.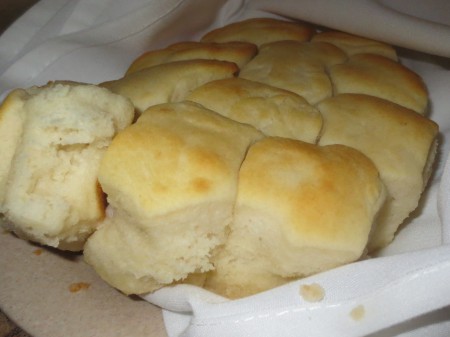 I came away thinking it could be the Hot Buttermilk Biscuits they stand in line for — WOW, they are good!  They're warm and something special.  And I'm not one to get excited about Biscuits.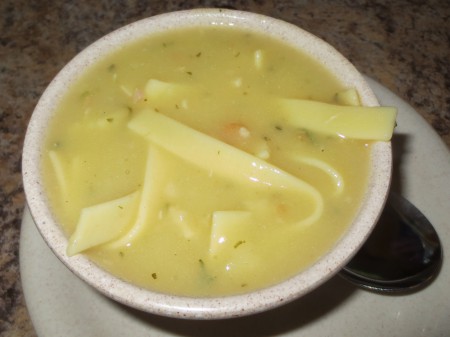 Soup and Salad is served with all Chicken meals — Mrs. Knott's Famous Fried Chicken for us.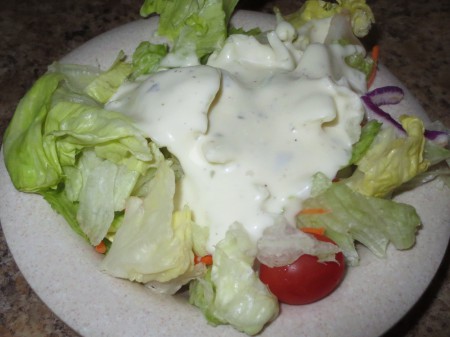 It also comes with the choice of Cabbage seasoned with Ham or Sweet Kernel Corn.
Though the Cabbage with Ham looks basic, it's flavorful and rich — I'd get it again too.
We split a meal, like others often do, we're told — It's a lot of food for one.
Prices have changed in 70+ years — Today all is $16.99, and the same was only $0.85 in 1940.
We upgraded to all White Meat — It's $3.59 more, perhaps $0.15 back in the day?!
We like the STAR with longevity too — Fried Chicken.  Okay, I'll stand in line for all.
Shouldn't they be offering Knott's Jellies, Jams and Preserves?!  What's up with the Smucker's?