A Few Appetizers At Ruth's Chris Steak House.
Most people go to Ruth's Chris Steak House for the Steaks (obviously), but don't overlook their Appetizer Menu.  We happily enjoyed the Sizzlin Blue Crab Cakes, with huge lumps of Crabmeat that come sizzling in Lemon Butter.
The Shrimp served with the Shrimp Cocktail is also large and come served with Cocktail Sauce or Remoulade Sauce.  We had to get both, which are above par in taste.  The Remoulade Sauce is extra impressive and flavorful.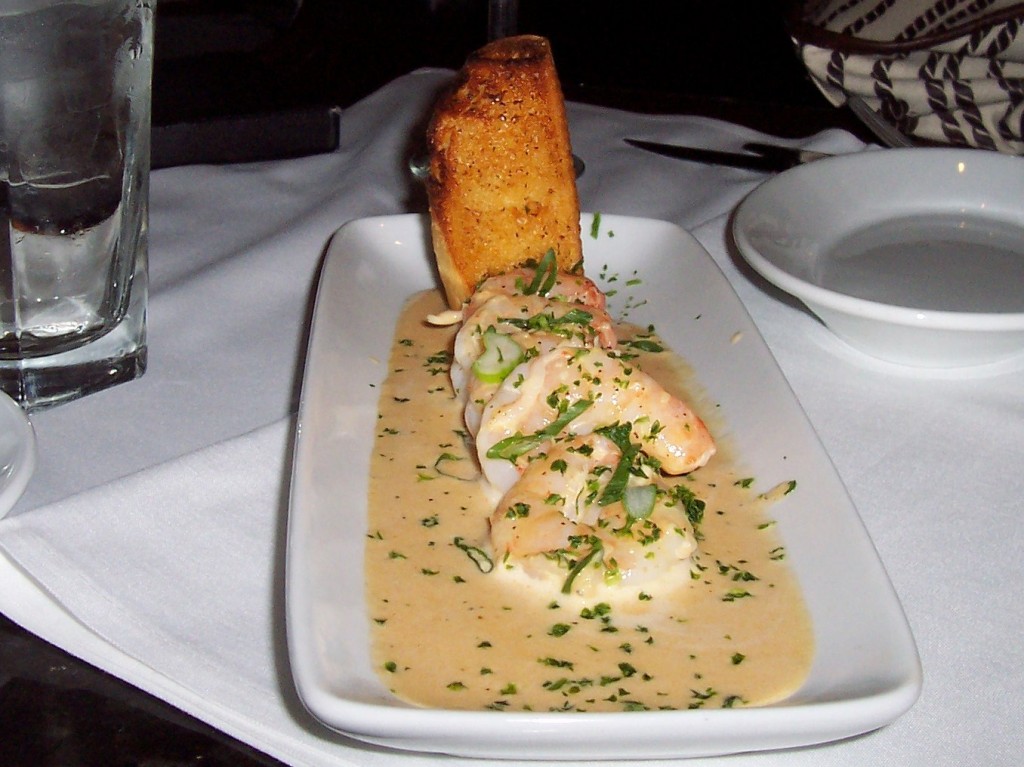 The Barbecued Shrimp (above) is sautéed New Orleans style in reduced Wine, Butter, Garlic and Spices.  We especially liked the Garlic flavor in the Sauce, and it comes ready with pre-dipped Bread.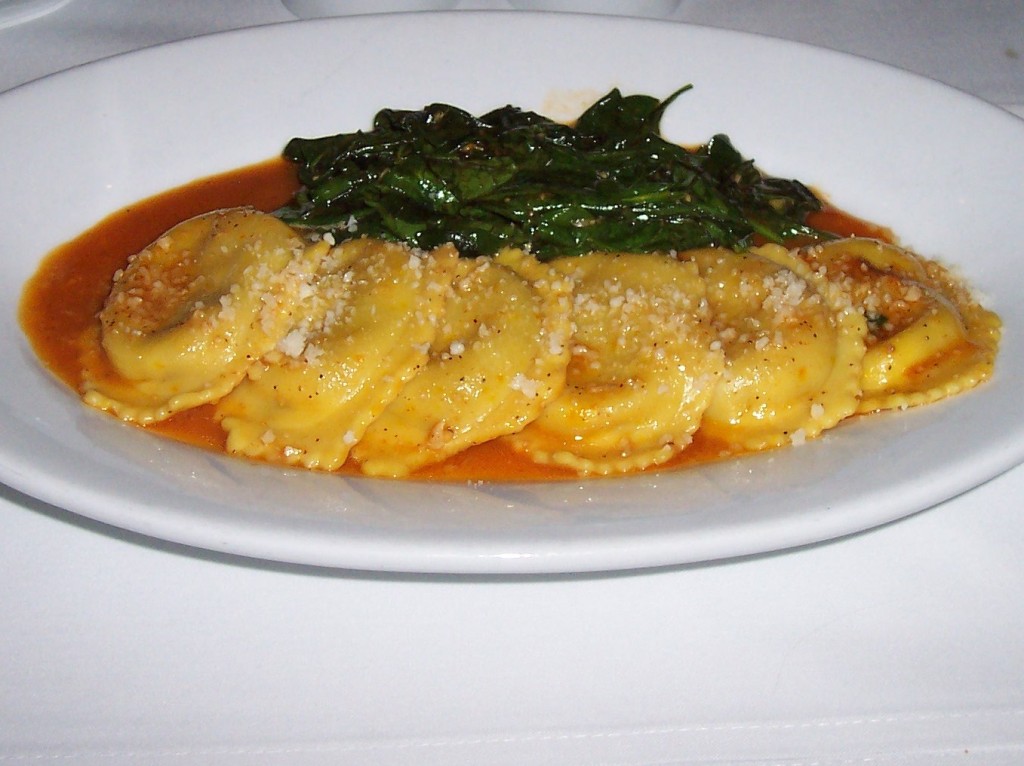 And the Veal Osso Buco Ravioli comes with Sautéed Spinach.  It's more than an Appetizer.  Their portions are good.  One should consider Ruth's Appetizers as an excellent meal addition, or a substitution to Steak and possibly a way to have a great meal and save a few bucks.
To me, the Sweet Potato Casserole with a Pecan Crust is Dessert.  It's served as a Side, but preferred by many as a Dessert.  Some get it served with Ice Cream.  We visited the Irvine location and found the Chef, Manager, Bartender and all staff friendly, proud and knowledgeable.  We thoroughly enjoyed our meal and visit.  Thanks Ruth's Chris Steak House in Irvine.
Related Links:
http://www.ineedtext.com/FoodBlog/?p=2623