Although Too Dry, The $3 Turkey Went A Long Way.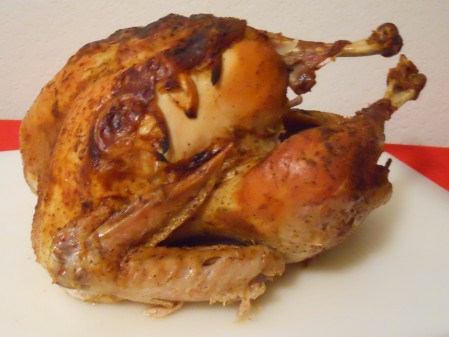 Although the pictured 14lb. Turkey cooked up too dry, it was only $3 and provided a lot of tasty meals.  I think the oven was too hot.  During the holidays, Turkey deals are everywhere.  It's fun to get a giant Turkey for the price of a Chicken and better yet when it's cooked well.  Lemon slices were placed under the skin of this one, unlike another Turkey we've shown.  Let's see what happens next time — We try different methods and always shoot for juicy.
Prior to morphatizing the leftovers, we enjoyed the dark meat with Sage Mashed Potatoes (Potatoes, Butter, Sour Cream, Milk, roasted/fried Sage Leaves and Salt & Pepper), Roasted 'What's On-Hand' Veggies (Celery, Carrots, Onions, Garlic and Sage Leaves roasted in the oven with Olive Oil, White Balsamic Vinegar and Salt & Pepper), and Cranberry Sauce made with fresh Cranberries, Water, Sugar and Orange Zest.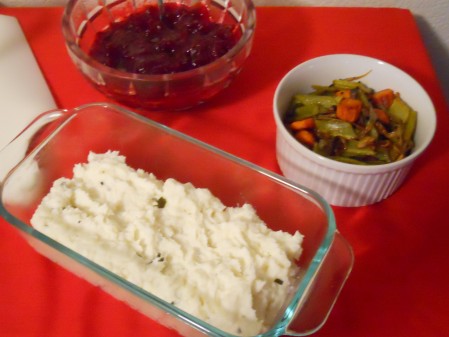 Then it's on to make the Turkey Stock that's strained through cheesecloth and skimmed of fat.  Prior to its preparation, most Turkey meat is obviously reserved to make the following or whatever YOU want.
We always have a Turkey Sandwich (or 10).  Sometimes it's only Turkey Sandwiches, because they're simple and good.  Sandwich variations are endless, but we often find basic the best.
This Turkey Chili was made with roasted and peeled Tomatoes and Chilis (Poblano, Anaheim, Jalapeno), Garlic, Turkey Stock, Chili Spices, drained Kidney and Garbanzo Beans, and large chunks of white meat Turkey.
Turkey Quesadillas with Sharp Cheddar and Pepper Jack Cheese, Salsa and Sour Cream.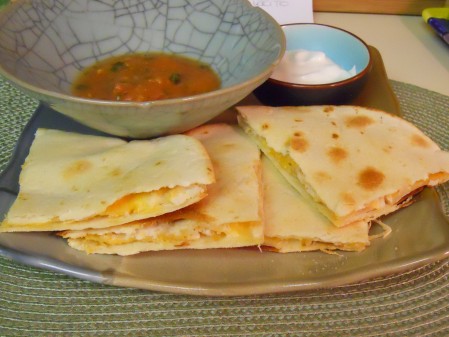 Turkey Noodle Soup made with the Turkey Stock and leftover Roasted Veggies (pictured above), that were pureed, then strained to leave behind the Celery fibers — The process produced a flavorful Soup base in which to add Noodles and Turkey chunks.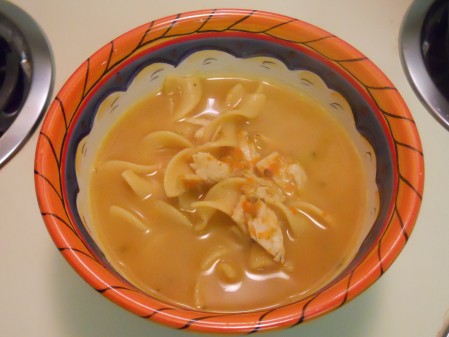 An attempt at Shepherds Pie in a Mason Jar was put forth with a thickened version of the Turkey Soup (using Arrowroot), minus most Noodles, which was then topped with Sage Mashed Potatoes and Paprika and baked in the oven.
The Shepherds Pie wannabe ended up cooking together.  It was pushed over its fine line of doneness, bummer — There was a moment when it looked great and was surely hot enough to eat.  It should've been pulled out then.
Happy Holidays — Give a cheap Turkey a good home, your stomach.