An Amazing Lunch At Javier's Cantina & Grill, At The Irvine Spectrum.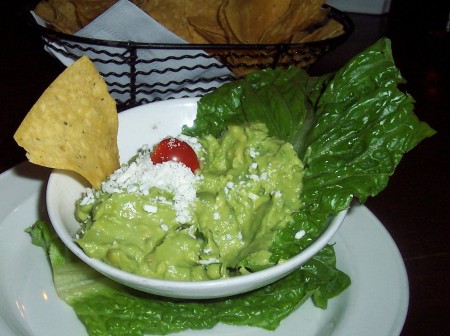 If going to Javier's Cantina & Grill at the Irvine Spectrum for lunch, early or late after the crowd passes is the best time — It gets busy.  After this lunch we can see why.  What we had here was amazing and many other menu items sound fantastic.  The decor is sexy too, but it ain't cheap.  The prices are on the high side, but the quality is there.  We started with the Guacamole, one of the best around, thought by all dining together today.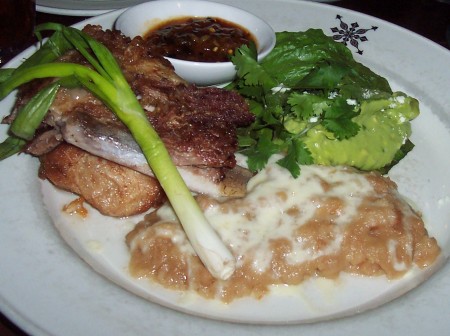 The Carnitas are very good, but wished my cut this day would have been a little less fatty.  Their Refried Beans and Roasted Salsa are incredible.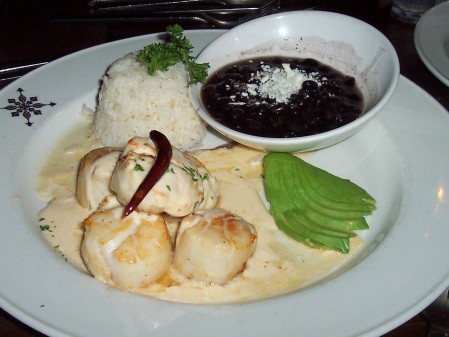 Callitos Mazatlan— Scallops sauteed in a Butter, Garlic and Chipotle Sauce.  The Scallops were perfectly cooked and even the plain looking white rice tasted special.
And a Chicken Chimichanga, with large chunks of white meat Chicken, plus more Guacamole and Beans — Yum.  There's definitely remarkable stuff being served at Javier's.  I want to go back.