Another 2 For $20 Deal To Be Had At BJ's Restaurant And Brewhouse.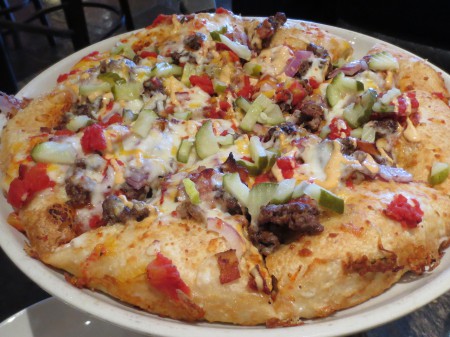 There's another 2 For $20 Deal to be had at BJ's Restaurant and Brewhouse.  We've been trying to find them all — Similar deals are at Chili's, T.G.I. Friday's and Applebee's.  We loved BJ's Bacon Cheeseburger Pizza, Pickles and all!  It really tastes like a Cheeseburger.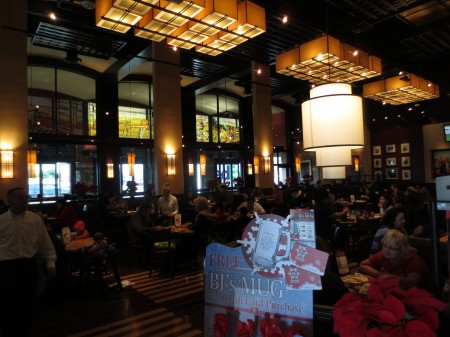 Not sure how long you'll get 2 Salads, a Pizza and Dessert for $20 — Hopefully really long.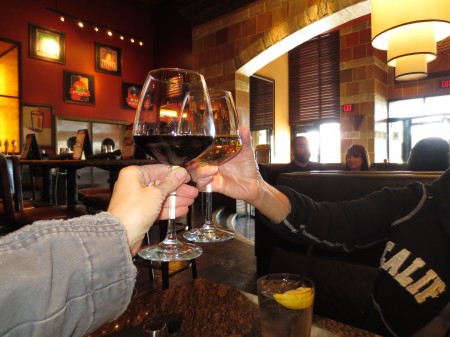 We toast to that — Please offer this deal forever BJ's!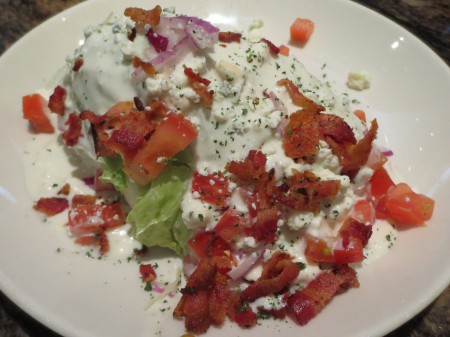 We had an ideal Wedge Salad and Caesar Salad with no complaints.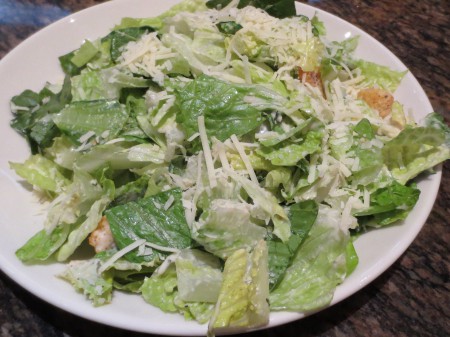 The previously mentioned Bacon Cheeseburger Pizza (below) is crazy good.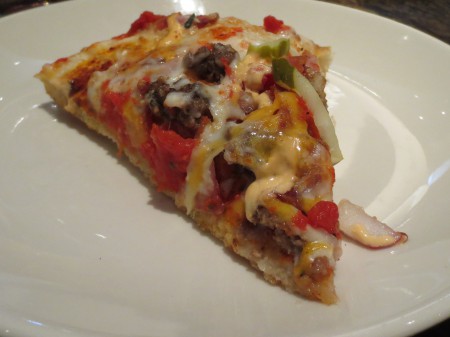 One-upping other 2 for $20 Deals, BJ's comes with Dessert.
It's called a Pizookie and ours was 1/2 White Chocolate Macadamia Nut and 1/2 Cookies N' Cream — It's a warm, baked Cookie that's topped with Ice Cream and a dollop of Mousse.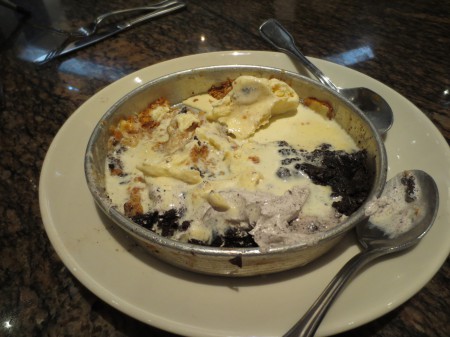 We happily dissected it pretty well — It's a fine Trademark Dessert indeed.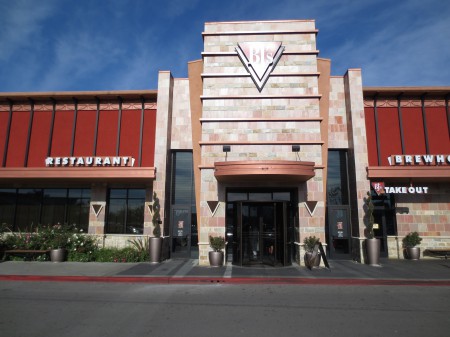 Photos were taken at BJ's Restaurant and Brewhouse in Downey, California.