Best Dessert In Fullerton: Sticky Toffee Pudding At The Olde Ship.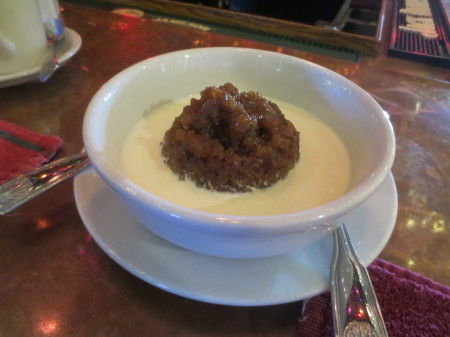 Have you had the Sticky Toffee Pudding at The Olde Ship British Pub & Restaurant?  It's one of the BEST Desserts I've had in my life and it's perfectly served in warm Heavy Cream.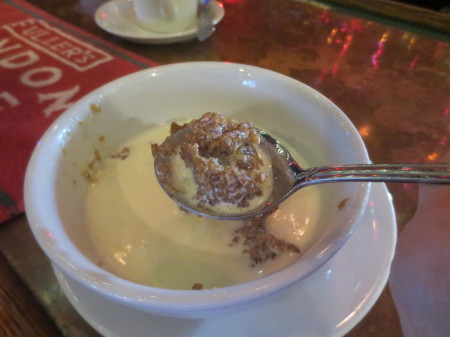 I've had it three times and still can't stop thinking about going back for it again.  I suggest going to The Olde Ship each time we've dined out recently, but my husband needs more food variety.  It's a rich dessert that's best shared, so not to be put over the Sugar edge.  The unsweetened Heavy Cream balances the sweetness beautifully.  I love The Olde Ship for this dessert, other authentic British dishes and its cozy atmosphere, especially during Christmas time.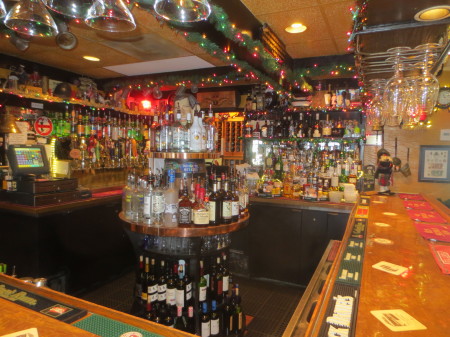 I searched for The Olde Ship's Sticky Toffee Pudding recipe online, but didn't find it, I'm told it's made with Dried Apricots and other things.  I may attempt a copycat recipe after a little more study.  I visited The British Grocer, a store run by the same people at The Olde Ship in Fullerton and Santa Ana.  The British Grocer is in Fullerton, down the street from The Olde Ship British Pub & Restaurant on North Harbor Boulevard.  I've yet to visit its Santa Ana location, but hear it's larger.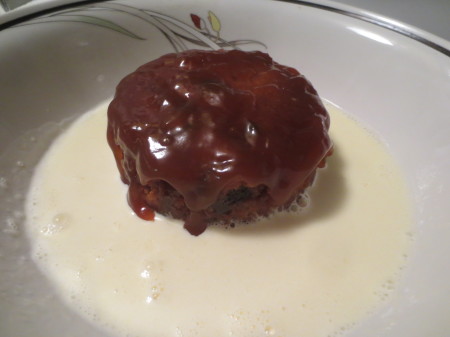 Pictured directly above is a prepared, canned Sticky Toffee Pudding I purchased from The British Grocer.  I was told by a clerk there that's its flavor is most like the one made at The Olde Ship. The store offered two options, one that's frozen and this one that was canned.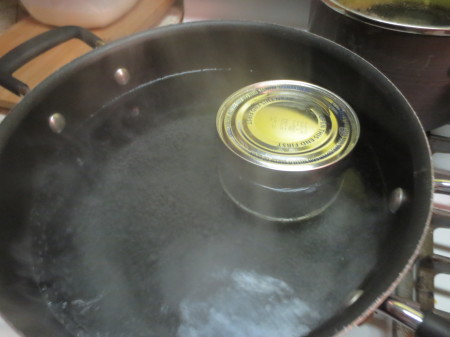 Surprisingly this one is made by Heinz and it does have a similar, rich flavor that's good served with warm Heavy Cream, though it has a different, more Bread Pudding like texture, rather than a loose, Bran Muffin texture like the Sticky Toffee Pudding prepared at The Olde Ship.  I'll buy more of both.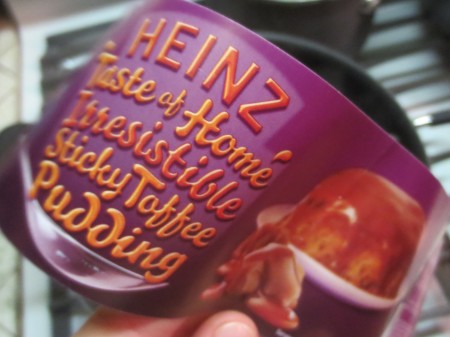 I served the Heinz Sticky Toffee Pudding the same way, which made it taste great.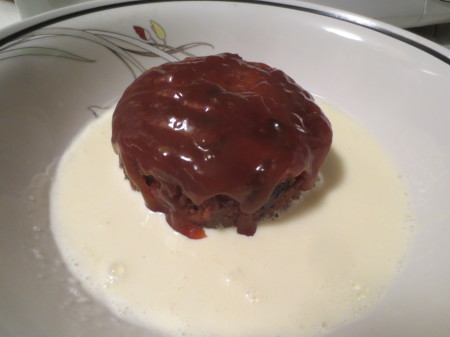 It's romantic and beautiful inside the Pub, with hundreds of lights in December.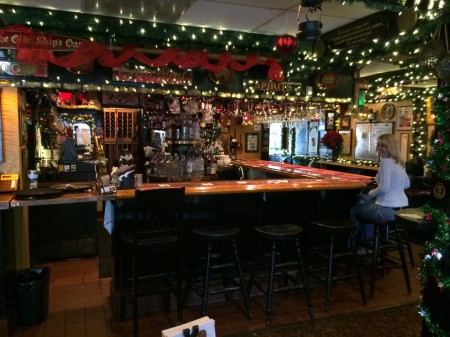 Pictured below is the Great British Breakfast that's served with a Banger, Baked Beans, Irish Bacon, a Tomato, Mushrooms and Fried Toast.  At first glance, the Toast looks basic, but it's fried. I thought I'd like that more than I did, but toasted is better.  I like the Baked Beans a lot.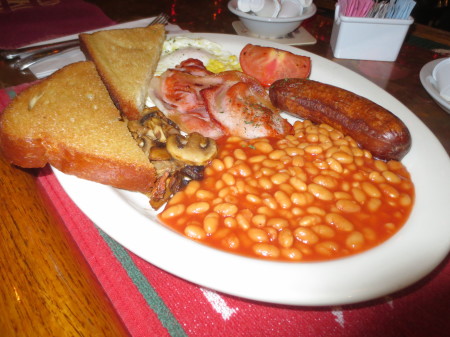 The Olde Ship's Famous Clam Chowder is very good too, with lots of Clams.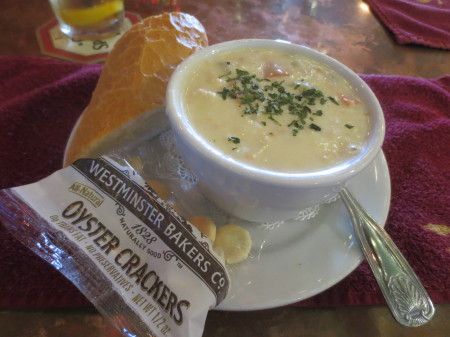 Back to why this post started… The magnificent Sticky Toffee Pudding at The Old Ship (below).
Until we meet again, aka when my husband is ready to go back — I have to be reasonable.