Bottle Logic Brewing: India Pale Ales Are My New Favorite Brew.
Bottle Logic Brewing — United in the thirst of knowledge and BEER.  It's a hip brewery in Anaheim.  We stumbled upon it, after kitchen remodel shopping directly across the street.  We asked our phones where to get a Beer and lucked out learning about Bottle Logic.  Their Beer makes me love Beer, especially IPA's.  And Bottle Logic loves dogs.  We brought Leon on our second visit.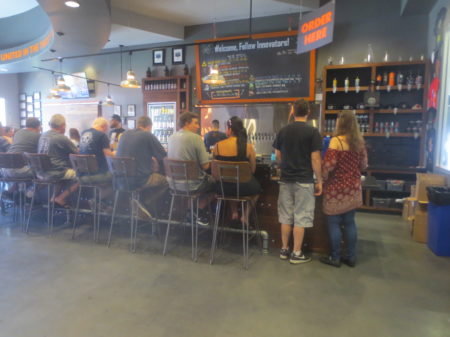 The Constants is Bottle Logic's Tasting Flight — It offers (5) tastes for $8.  Two IPA's, a Brew, Ale and a Stout.  It's how I fell for IPA's.  Particularly the Recursion and Double Actuator.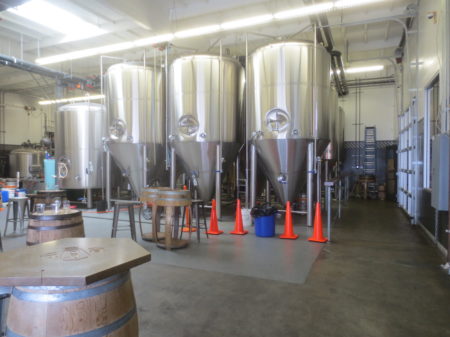 Grab a stool at the bar, near the containers or outside, if available — With or without your dog.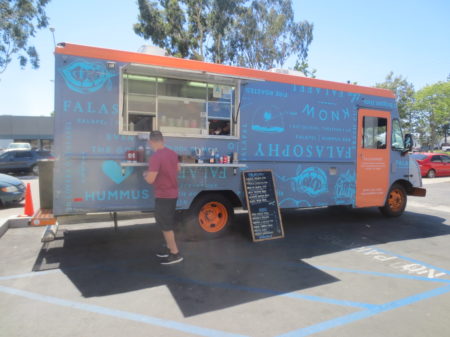 A different Food Truck is parked outside Bottle Logic Brewing each day.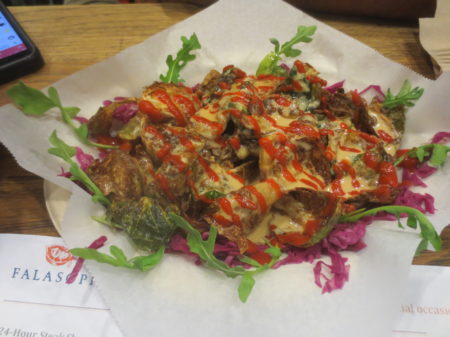 This day it was Falasophy — We had their Brussels Sprouts (above) with a Sweet and Spicy Tahini Sauce and Hummus & Zaatar Pita Chips (below) with Olive Oil and Cumin, both I've hoped to have again each subsequent visit, but haven't timed it yet.  We absolutely loved both.  All was perfectly prepared and very flavorful.  The Food Truck schedule is posted on Bottle Logic's website.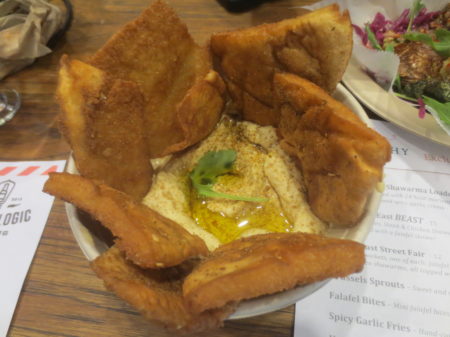 Water bowls for dogs are provided inside and out.  Thanks Bottle Logic.  Very nice!
Leon likes you too.  He's with Matt above and below.  We'll be back.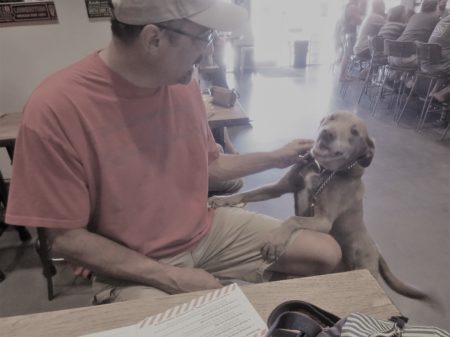 It's such good brew, Matt gets a growler to-go.  And last time I was envious of him having it at home, so I'm getting one to-go next time.  Various brews are sold to-go in various sizes.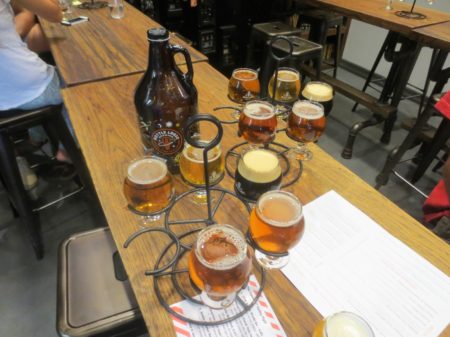 The line for brews can be long at times, but it moves along and it's worth the wait.  We think.