Carm's NY Coneys & Franks In Costa Mesa — Now Closed, Looking For A New Spot.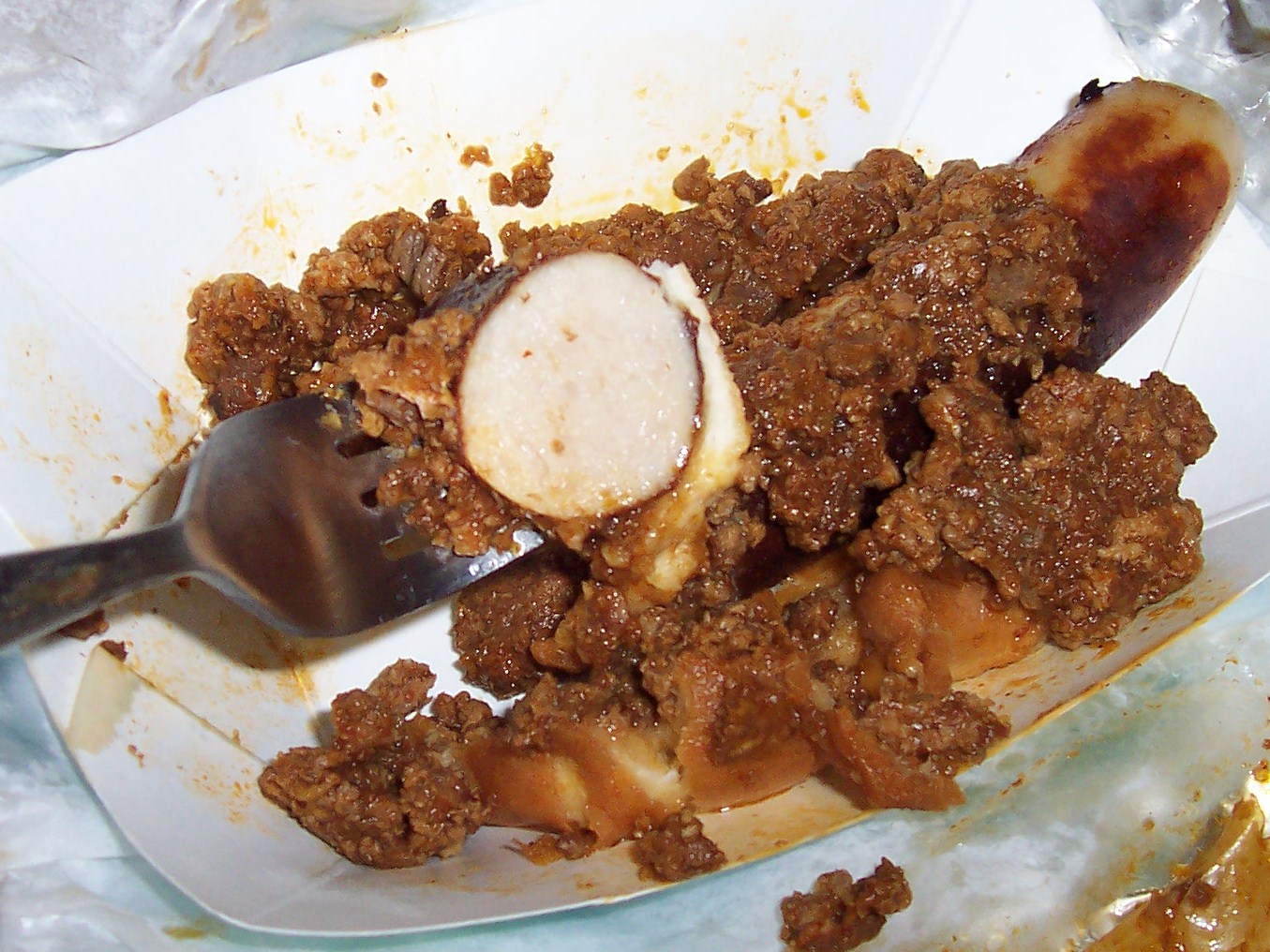 I heard Carm's Coneys on 17th Street in Costa Mesa is really good.  I hadn't even seen it, since it's sandwiched among many other small restaurants and businesses.  Its owner was born in Brooklyn, NY.
I stopped in tonight and tried The Original Coney said to be one of their most popular Dogs and is made with all white Veal.  You get a choice between a New England Roll or Bun.  Upon recommendation I had the New England Roll and Carm's Award Winning Chili.  I liked it — It's different tasting.  They say if you bite into a Dog you don't like, they'll give you something else.
The place is really cute and it had a lot of people inside.  Apparently I'm the only one out of the Famous NY Dog's loop.  I found the service super friendly, helpful and happy.  I'll go back and try a few more things.  I've got my eye on the Zweigle (Red or White Hot), Bratwurst, Salt Potatoes and Sweet Potato Fries.
And I'll also try the Chili Cheese Fries, since I'm putting together a post all about Chili Cheese Fries.  Carm's Coneys first opened in Newport Beach in 1985, closed in 1991 to pursue other interests, and is now re-open with an expanded menu in Costa Mesa.  It's a nice little place with good food and service.
UPDATE (11/30/08):  The location is now occupied by Jimmy's Burger Joint, which officially opened yesterday.  Jimmy is/was a partner of Carm's and says Carm is looking for a new location to re-open.  I'm advised that the Chicago Dog is one of the things to try at Jimmy's Burger Joint — I guess I'll need to do that sometime.
Related Links: