Classic Southern Desserts: Fresh Strawberry Buttercream Frosting.
I discovered the best Strawberry Buttercream Frosting in Southern Living's Classic Southern Desserts Cookbook.  And the interesting thing about it is… I don't even like Buttercream Frosting.  All my life I've dumped Cake slices upside-down on the plate to have the Frosting stick to it — That way I'd eat the Cake and the Frosting would be left behind.  After making the pictured Strawberry Cake, I'm converted, at least with respect to Southern Living's recipe.  It yields a perfect balance of fresh pureed Strawberries, Powdered Sugar and Butter.  I brought this Cake to the office and everyone raved about the Frosting.  The Cake is a different story, since I used my own recipe that wasn't that terrific.  Fortunately the Strawberry Buttercream Frosting made up for it.  Did I just write that?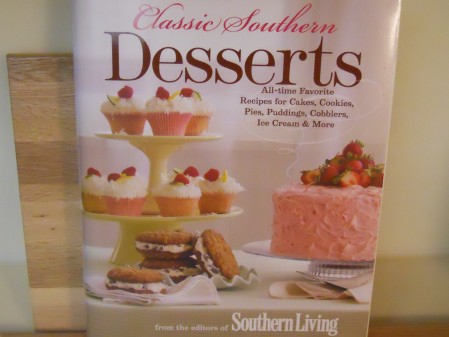 The amazing Strawberries came from the Strawberry Tour at Tanaka Farms.  To see other recipes we've made from Southern Living's Classic Southern Desserts Cookbook click here.