Easter Cookie Decorating Ideas.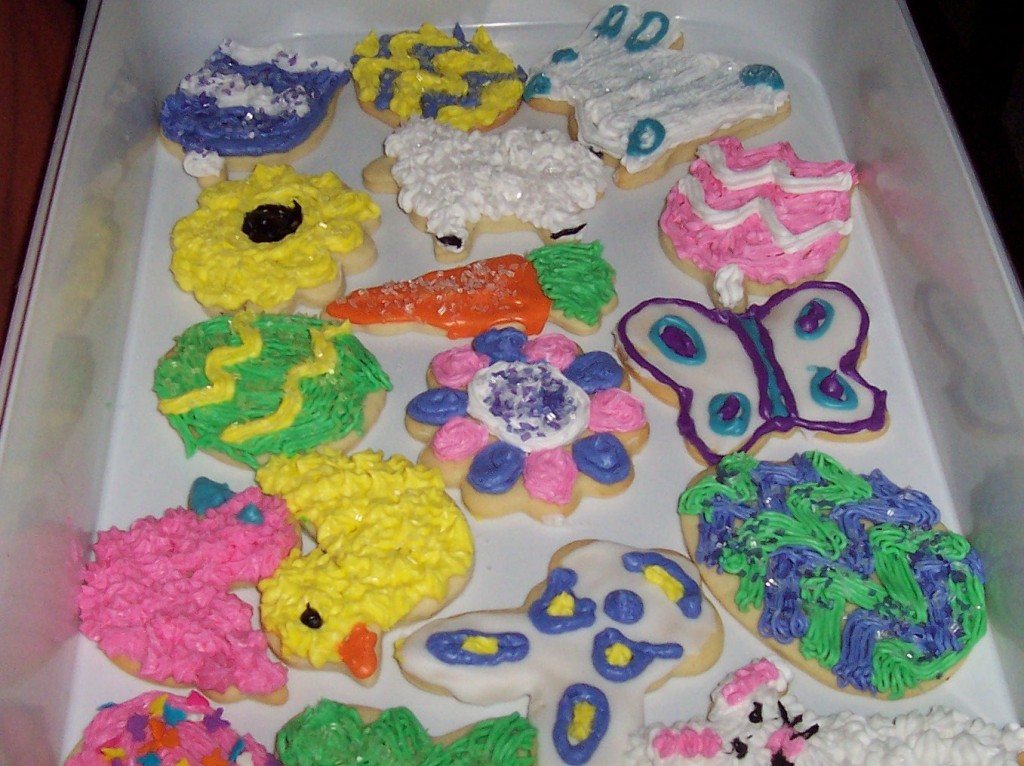 Easter Cookies appear to be the most colorful of Holiday Cookies — It's all the bright pastels, which may make them the most fun to decorate.  Here we decorated Bunnies, Ducks, Easter Eggs, Tulips, Sunflowers, Carrots, Butterflies and Sheep.
As previously reported on Nibbles of Tidbits (See 'Cookies' Category), I get together with my BFF's to decorate Sugar Cookies most holidays.  It's a fun way to spend time together and we get to take home yummy cookies for our families.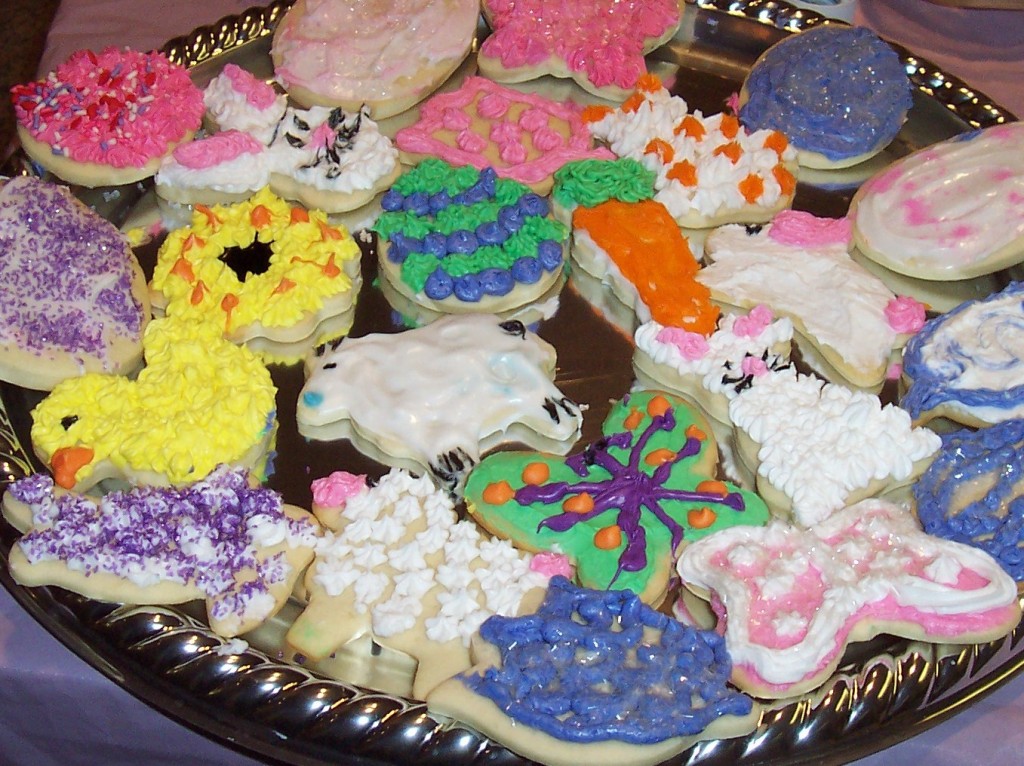 A special thanks goes to Loretta for baking all the Cookies and making all the Icings, whereas the rest of us just show up with FOOD, Wine & Coffee, plus the intangible — jokes, political debates, funny stories, concerns, questions, irritations, and gratitude for the time spent together.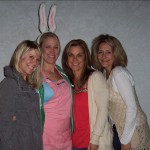 Chocolate Dipped Oreo Cookies matching the season are always a part of our Cookie Decorating gatherings.  This time the Oreos were dipped in White Chocolate and then swirled with a hot pink colored Chocolate — They're so good each time.  Happy Easter!
See more Cookie Decorating Ideas here.