F$@% Black Friday: Fly In Black & White To The Beachcomber.
Definitely not into mall traffic on so-called Black Friday — No way Jose, opt to eat on a beach.
The Beachcomber in Crystal Cove State Park Historic District.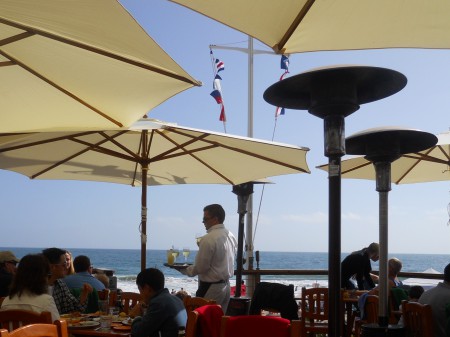 Isn't this better than a crowded mall, paleeez — It'll always be a Blue Friday for us.