Family Thai's And Posting On My Own Terms.
Although I didn't officially advance to Challenge #3 in Project Food Blog, I prepared a Thai Feast for my family.  I was sad, but might as well have that Dinner Party, eat and DRINK a lot.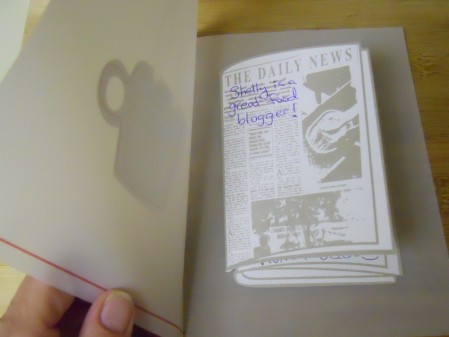 My family is so awesome — They gave me the above as the best consolation prize ever and they're mostly Meat and Potatoes eaters, but graciously tried the entire Thai MENU I'm no longer required to post by tomorrow, as I'm out of the competition. 🙁 But it's nice to be back on my own time/terms.  I shall enjoy the outdoors instead.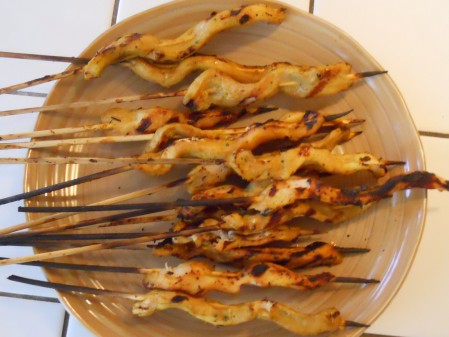 Chicken and Filet Mignon Satay with Peanut Sauce is just one of the dishes on the MENU.  After 24 hours of marination, the Meat was amazing and didn't even need the Sauce.  We'll post our "Thai One On With Family Dinner Party" highlights here soon.  Good luck to the remaining 200 contestants — Talent is abound.  I guess I'll take my one trophy, sit back and watch.  It'll certainly be interesting to see who wins.