Fig & Olive Restaurant Opens At Fashion Island In Newport Beach.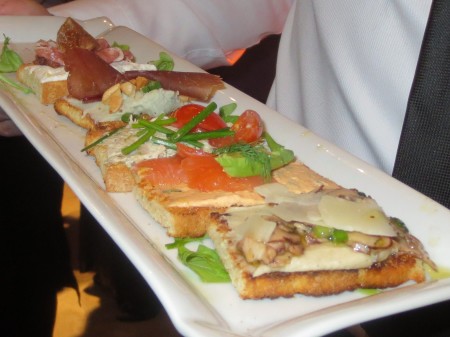 At the Fig & Olive Restaurant in Newport Beach — I've finally arrived.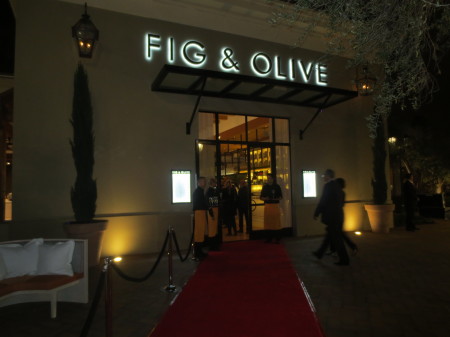 I have wanted to eat there for some time and now don't need to travel far.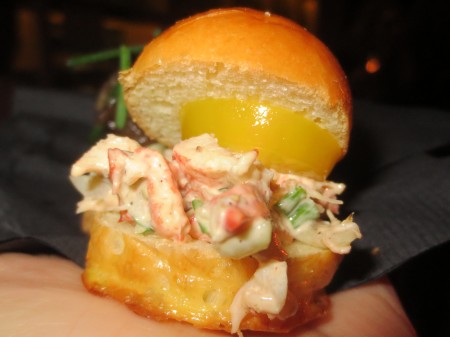 It's in Newport Beach at Fashion Island — I believe it occupies Coco's former location.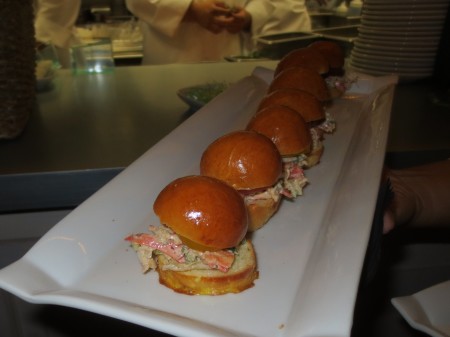 Nibbles of Tidbits was fortunately invited to its Grand Opening Party.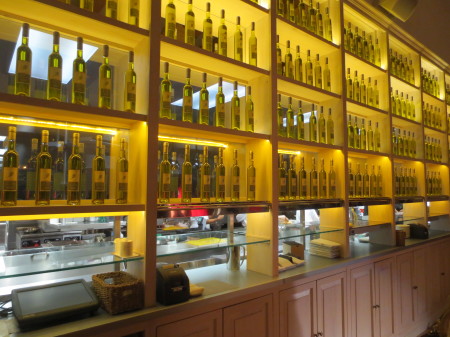 All was grander than expected — Its size, style, crowd and continuous appetizers.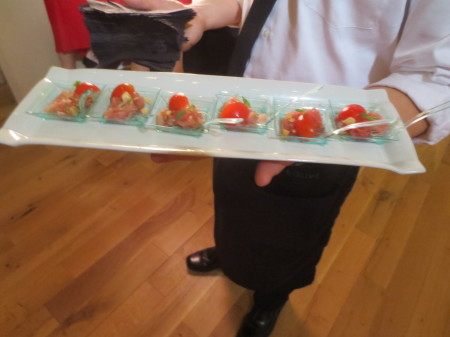 As shown throughout, we tried a fair sampling of many.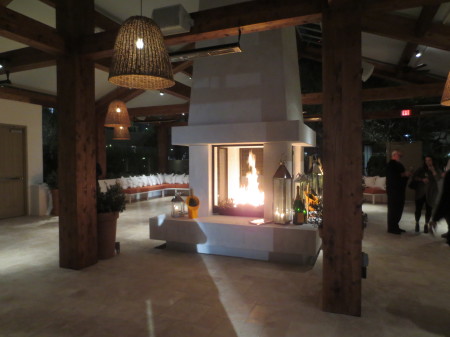 Indoor/outdoor patio with fireplace (above) before it filled with people.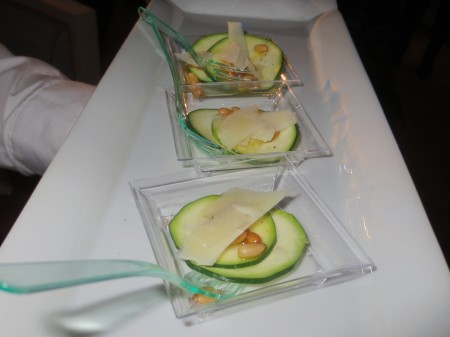 I don't recall all we ate, but pictured above is the Zucchini Carpaccio — See MENU.
The hallway leading to the restrooms is filled with fresh Herbs, candles, vases and books.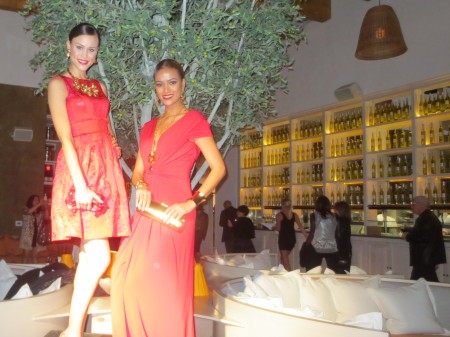 The Grand Opening Party was complete with models on platforms throughout.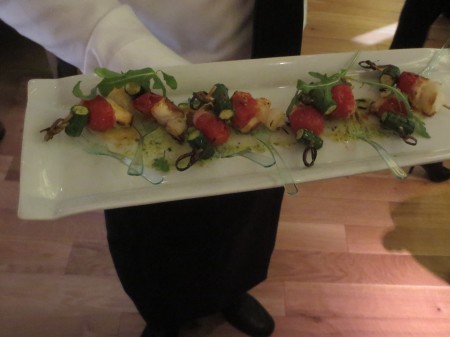 We were well positioned by the kitchen to receive the first right of refusal on appetizers.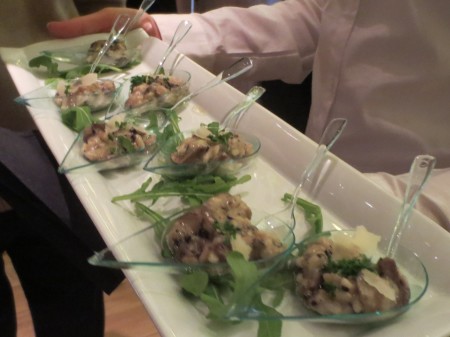 None were refused, all were well liked and some loved.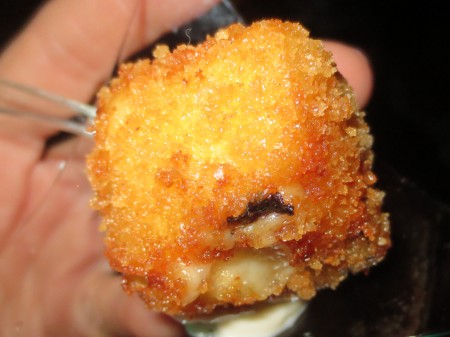 The Truffle Mushroom Croquette (above) was a favorite of the evening.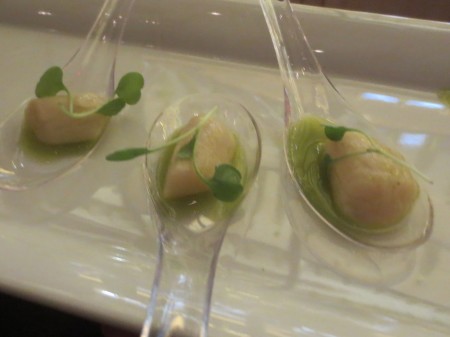 Crostinis are popular at the Fig & Olive Restaurant.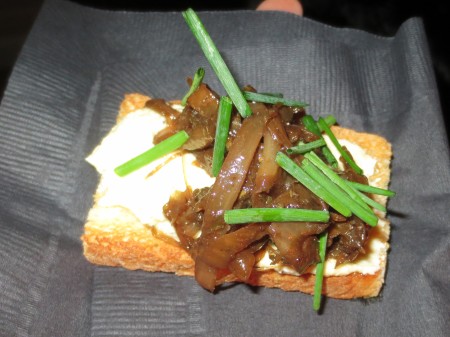 I especially liked the Goat Cheese, Caramelized Onion and Chive Crostini.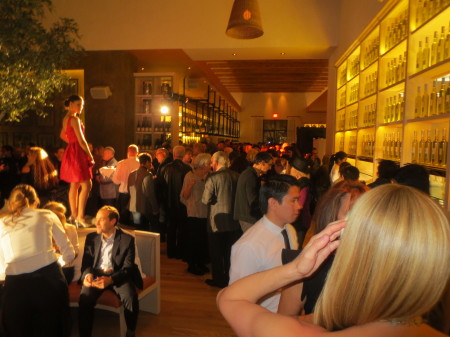 The large space got crowded, which made it harder to jockey for a good food position.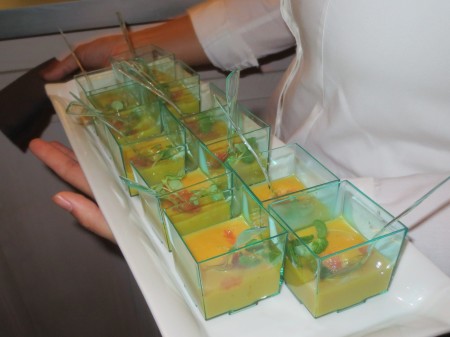 We ultimately tried all pictured herein — For their complete MENU, see here.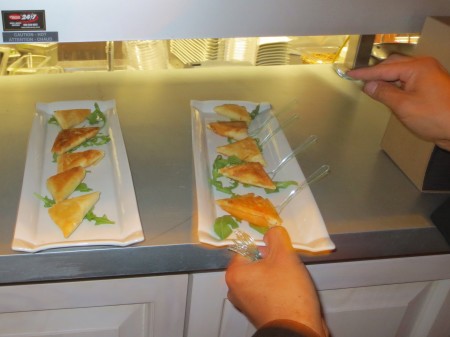 We'd like to go back for more Crostinis & Crudo to enjoy at our leisure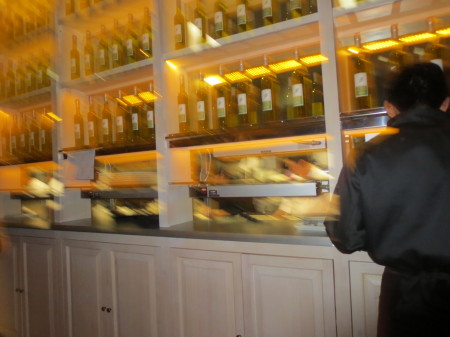 Lunch starts in Newport Beach on January 6th and Brunch on January 11th, 2014.
The Fig & Olive Restaurant is in several spots in New York, in Los Angeles and now nearby.
Nice cars adorned the entry leading to a red carpet — I was underdressed, but treated well.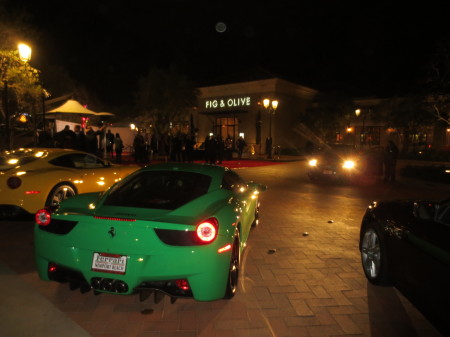 Fig & Olive Ingredients and Design — It's about passion for the best Olive Oils, flavors and cuisine from the Riviera and Coastal Regions of the South of France, Italy & Spain and their elegant, warm design with limestone stucco walls, terra-cotta ceiling, green Rosemary and Olive trees exude the essence of the Mediterranean (they say).  I like it!