"Fresh" Smoked Albacore, Horse Racing, Hot Dogs, Peacocks & Plants.
Studying the Racing Form with "fresh Smoked Albacore" from Catalina Fish Kitchen — That's how it was ordered and only how I want it.  When it's fresh, it's terrific, but sometimes it's not, so keep an eye out there (and everywhere it seems lately) for freshness.  I've found Smoked Albacore to be most consistently fresh at The Crab Cooker and The Original Fish Company.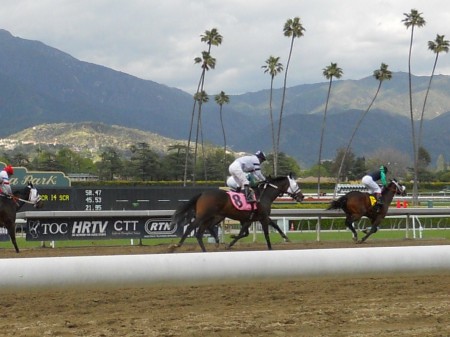 On to the races at Santa Anita Park — The horses are running LIVE for one more week.  Closing day happens to be Earth Day.  We almost missed 'em this year, but instead only missed the first race of this day.  That's okay, but for the $40 I would've won had I got to place the bet I'd planned.  It's all good though and an entertaining way to spend the day.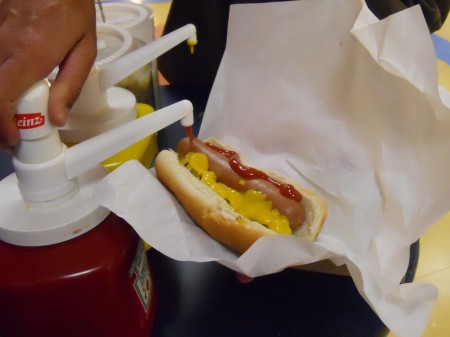 All was so fun, I semi-overlooked Ketchup on a Hot Dog. 😉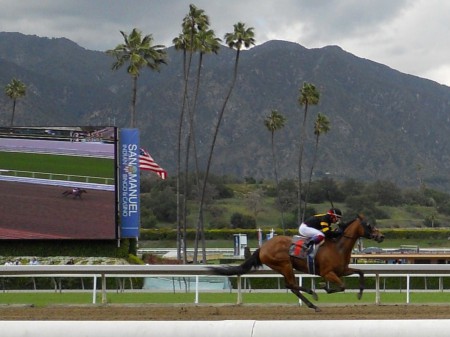 Down the street from Santa Anita Park is The Arboretum (Los Angeles County Arboretum & Botanic Garden) — We stopped by after the races, but they were closed.  If what's inside is as interesting as what's on the outside (and I know it is), I'm excited to go back with a lot of time.
A tree I don't want to climb.
An amazing peacock putting on a show — Its feathers were so beautiful.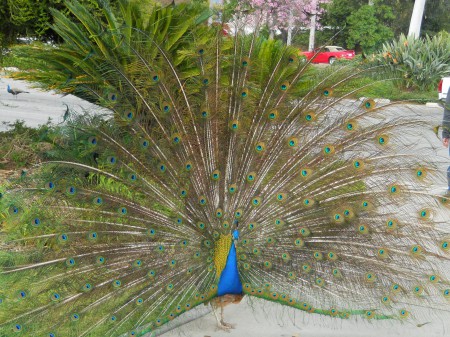 I'm ready for more of everything with a Mustard Dog.