Happy New Year From Nibbles Of Tidbits: A Toast To Food In 2017.
I'm thankful for this guy — My back-up better photographer, husband and best friend.  Cheers to him.  He's a trooper.  And he's fun, funny and smart.  Now enough about him.  We're moving on to 2017 and more FOOD related reports from Nibbles of Tidbits.  Happy New Year to you from us.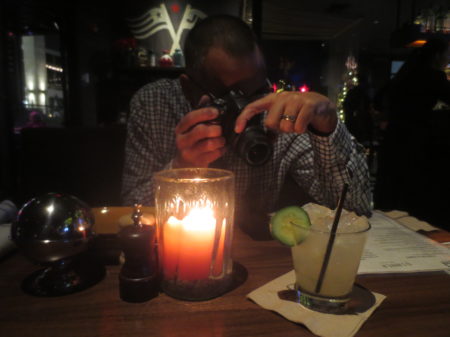 Big things will be happening here next year and we're excited.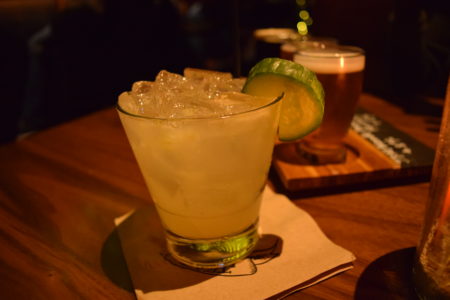 In 2017, Nibbles of Tidbits will feature more home cooking, restaurants reviews, product, ingredient and recipe testing, food competitions and culinary events — It's 'more of everything' if it involves food.  And in conjunction with all that, we're remodeling the kitchen from its current 1970's style (rarely seen here) to a modern food blog-worthy kitchen.  We'll show its transition here.  Until then, upcoming reports pertain to Jimmy's Famous American Tavern in Brea, Chili's Skillet Queso Dip and Food Dehydration.  I received a food dehydrator for Christmas.  Reports coming soon to this blog near you.
Photos:  At Jimmy's Famous American Tavern in Brea.  Report will follow.