Homemade Spaetzle: Can I Get Pregnant From This?
Have you ever tried Spaetzle?  It's a German Noodle.  I hadn't tried, nor made it, but was curious about it, since it's so easy and quick to make.  And compared to homemade Italian Pasta, Spaetzle seemed a cinch.  So I made it here and I'm not in love.  And I hope I'm not pregnant — Spaetzle's shapes scare me, and its taste is just okay.  Who makes it the best?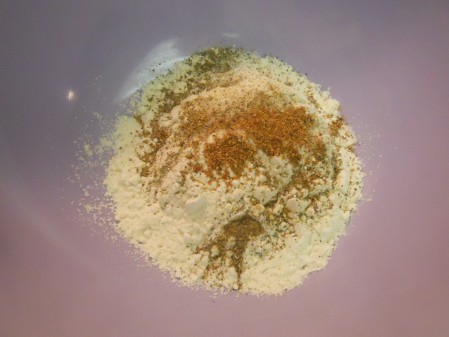 The recipe I used is linked here — Since I'm breaking up with Spaetzle, this post is fleeting.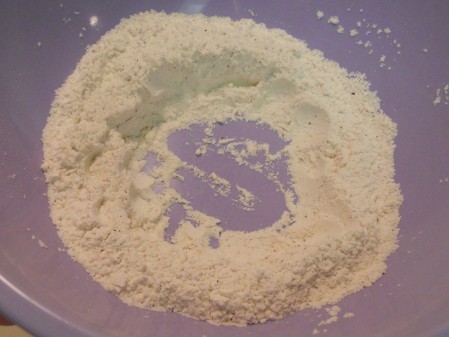 Add Salt, Pepper and Nutmeg to Flour, then form a well for a Milk and Egg mixture.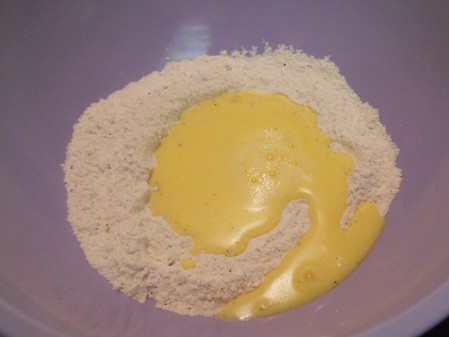 Stir Milk and Eggs into the Flour to form a smooth, thick Dough.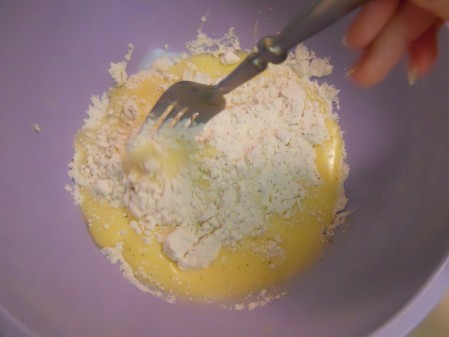 The printed (halved) recipe is shown below and linked on the Food Network's site.
Once the Dough is prepared, it's pressed through a colander into boiling Water.
And then you end up with whatever happens naturally — Ghosts, sperm, baby octopus, etc.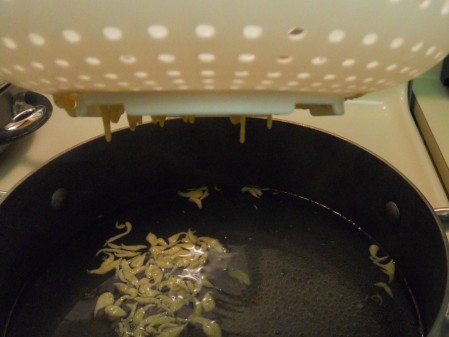 What do you think they look like?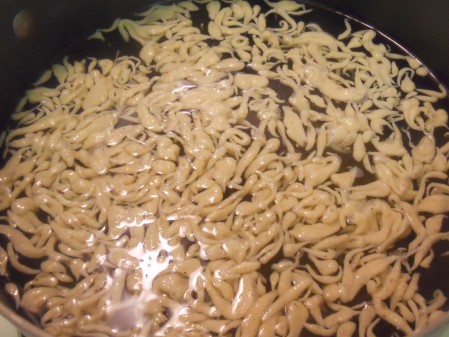 Cook for about 3 – 4 minutes or until they float to the surface.
Strain the Spaetzle, then fry in Butter until browned and serve with Chives.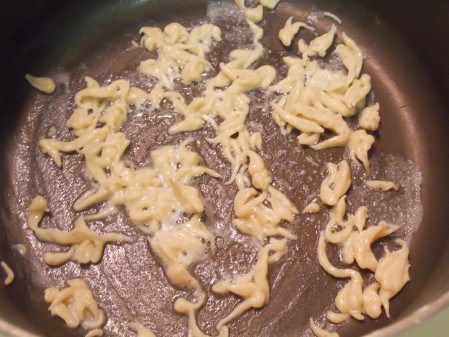 The final photos turned out blurry, which is just as well.  There was no romance.  It's too heavy.  Auf Wiedersehen Spaetzle  — Maybe we'll meet again in Germany, Austria, Switzerland or Hungary.