How Hard Is It To Pour A Cup Of Coffee? Harder Than It Looks.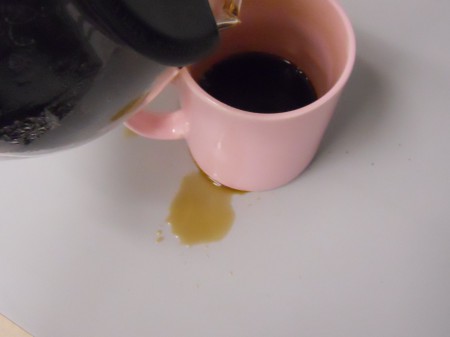 I've yet to experience the ideal Coffee Pot design.  Even when I focus on the pour, I still spill.  Is it just me?  Granted I haven't spent a lot of money on a Coffee Maker, nor poured from the King's pot, but it just seems that too many Coffee Pots have an imperfect design.  That's it.
Warning:  Pictured spill may be exaggerated and is closer than it seems.