I Thought I'd Cook The Whole Buffalo.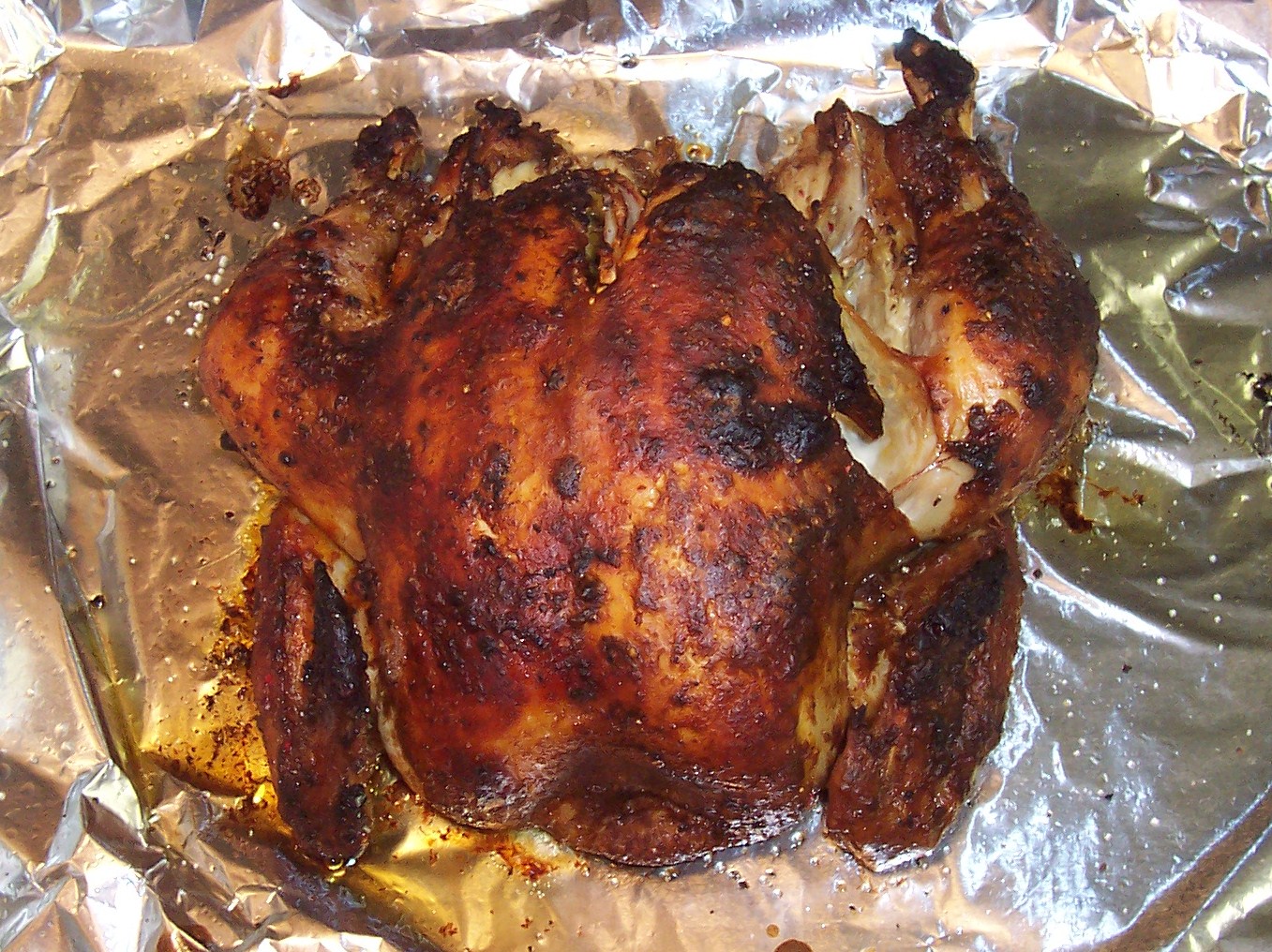 On many occasions, I've made Buffalo Wings in the oven baked in a large oven bag.  The meat would just fall off the bone, like all meats should do.  I would remove the Chicken Wings from the bag during the last 15 minutes of baking to crisp up the skin, or I would broil them for about 5 minutes. 
I saw that I had a Buffalo Wing Spice Packet on hand.  It contains the powdered "Buffalo" spices and (1) large oven bag, but no Wings.  However, I did have a Whole Chicken, so I used the spice mix and the process on it. 
I coated the Chicken with the seasoning, then baked it in the bag.  And as like the Chicken Wings, the meat fell off the bone.  I removed the Chicken from the bag, brushed it with Frank's Red Hot Buffalo Wing Sauce to add even more kick, and then gave it a quick broil.  It was cooked perfectly.  Those oven bags are so easy and fool proof, but one should definitely crisp up the skin before serving.  It makes the meat look and taste better.
I served it with Carrots, Ranch Dressing and more of Frank's Sauce, since I didn't have Celery, nor Blue Cheese Dressing on hand — The traditional accompaniments, when eating Buffalo.  But what I substituted was great together.  I can't wait to try Snipe ; )
Related Links:
http://www.foodfacts.com/members/item_info.cfm?id=23922