In The Studio With Smoky Paprika Chipotle Seasoning: It's A Star.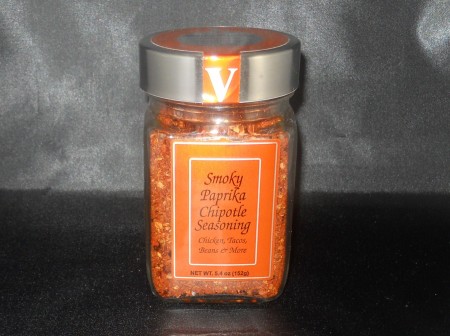 A friend gave me a jar of Victoria Taylor's Smoky Paprika Chipotle Seasoning — I fell in love with it at her house and she surprised me with it for Christmas.  It's a flawless blend of flavors that lacks nothing.  Lately it has been livening up almost everything savory.  It's incredibly great tasting.  I hope Victoria never stops making it, as I'm about to go through it fast. 
Testing out the Photo Studio — Do you see a difference between the two photos?
Still learning, but think the top photo looks much better than the has been above.