Inspiration And Growth: The Largest Onion We've Ever Seen.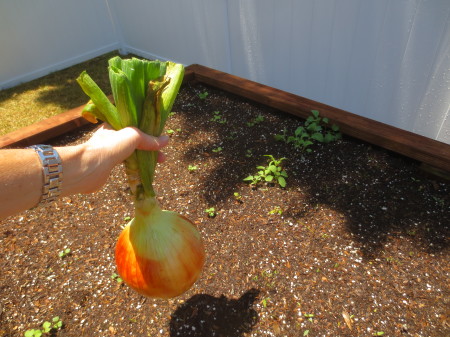 Would you believe we grew this?  You shouldn't because we didn't.  We bought it at the Fullerton Market in downtown Fullerton.  Though I had a Sweet Onion at home, I had to get this giant one for $3.  You can see the size difference below, although it was more impressive in person. People stopped us to ask what it was.  It should've been entered in the Orange County Fair.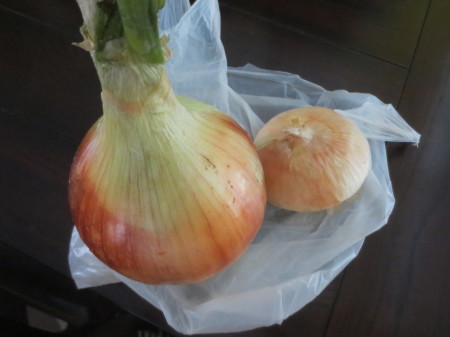 We continue to tend to our real life garden and we're starting to see the Radishes, Carrots, Eggplant, Purple Cabbage, Sweet Onion, Green Onion and possibly the Swiss Chard grow — We have a long way to go to grow such a large Onion and will be happy growing one that's any size.