It's Post Time And They're Off: Project Food Blog Challenge #1 Begins.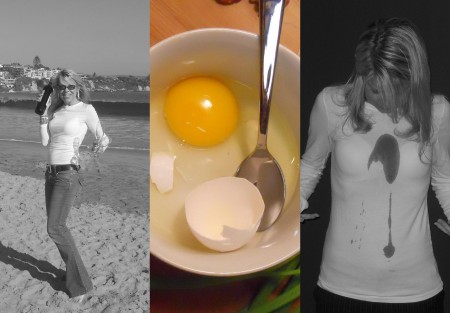 Ready, Set, Blog!  It's time for the first of (10) Challenges developed by Foodbuzz for Project Food Blog, a friendly contest amongst hundreds of talented Featured Publishers to determine the Next Project Food Blog Star.  What an honor that would be!  Oh, $10,000 is the PRIZE too.  Hello.  In Challenge #1 contestants will be put in a colander to see if they make it through to become (1) of (400) selected from (1,850+).  Each challenge eliminates more, until I'm left.  Here the judges want to know WHY I have what it takes to be "the one" and WHAT makes Nibbles of Tidbits unique and sets it apart from other food blog brands.  Good questions.  I hope to answer them clearly here in words and photos.
More about me and WHY I have what it takes to be the Next Food Blog Star*.
Although pictured in my Contestant Profile with my Rocky Mountain Orange Cream Pie at the Fair, I'd opt for Foie Gras in a minute.  And after reserving a slice of the Pie for later, I'd want to smash it in a friend's face for a laugh, fully deserving retaliation.  If you dish it out, you've got to eat it.  Overall, I'm sweet, savory and spicy, and rarely make the same dish twice.  I've cooked my way through various classics — Lobster Thermidor, Beef Wellington, Coq au Vin and countless others.  And I've explored foods from a number of cultures — Thai, Indian, Greek, etc.  I love to experiment and keen on purchasing ingredients I've never tasted and/or used before.  It's almost as fun as Christmas to determine what to make with them.  Experimentation is how I discovered Parsnips (White Carrots) so long ago and I still can't believe most I ask haven't tried them.  I want to taste almost everything.  Too many Americans are missing out by not sampling different things.
More reasons WHY… I've been lucky enough to win several ribbons in the Orange County Fair's Culinary Arts Competitions.  I also won a contest sponsored by Milk, whereas my recipe (Fennel-Cannellini Soup) and photo appeared in Gourmet and Bon Appétit Magazines sporting a Milk Moustache.  I won the Grand Prize in the Soup category.  And another recipe creation (Angel Cake Soufflé) was endorsed by Better Homes and Gardens Test Kitchen.  Family and friends call me with their food related questions and I love answering them.
Equal to my passion for cooking, I'd opt to eat out day and night until tiring of it.  I haven't yet tired, but my wallet does.  The restaurant options are limitless.  Dining out is instant gratification, as it provides diverse food quickly, without having to do the dishes.  One of the finest meals out caused me to melt down my chair in excitement with every bite — I was under the table by the end of the meal.  Maybe it was the Wine.
Utilizing all I've learned with a fine palate, I like to uncover (by taste) what's in a memorable restaurant dish to possibly re-create it at home.  I've been successful with a few favorites — One example is linked and others can be found in the 'Copycat Recipes' category.  And finally with respect to WHY I have what it takes, I write as the Orange County Food Examiner on Examiner.com and for others as needed by way of I Need Text Co.  I tell people that starting my blog is one of the best things I've done, since I walk and talk FOOD all day long anyway.  It's truly meant to be that I'm here right now.  Cheers.
* I'm not sure about the "Star" part of the title — I'm most interested in the "Project Food Blog" part, because I love FOOD (the true Star), eating, photography, blogging**, cooking, writing and a good old-fashioned competition.
** Are there better words than blog, blogger and blogging?  The terms are just so… not cool sounding.  I guess it's too late now.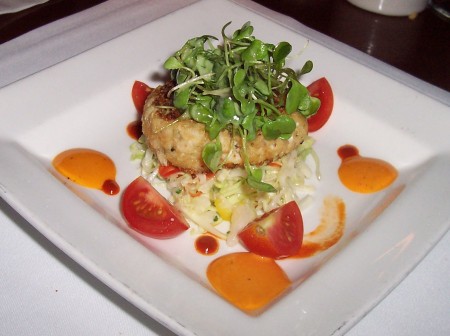 WHAT makes my blog (Nibbles of Tidbits) unique?  And what sets it apart from other food blog brands?
Nibbles of Tidbits is about the GOOD, the BAD & the FUNNY regarding FOOD — From Yikes to Ooo La La, as the heading states.  Having cooked like a maniac for twenty plus years, I've learned that some dishes turn out great and others turn out like crap.  And some published recipes and flavor combinations work and others are just plain wrong.  I report about it all.  Since I've fine-tuned my cooking skills over time, most meals turn out GOOD, and I've come to realize that the BAD can also be FUNNY.  Photos posted for this first challenge represent the good, bad and funny (GBF) regarding food and drinks.
Nibbles of Tidbits is FOOD without limitations — Thank God since I want to experience all aspects of it, especially that from the earth, food events, restaurants, product testing and comparison, easy recipe creation, unique ingredients, copycat recipe development, cooking shortcuts, special finds and all things interesting.  I sometimes find pleasure in fast food and frozen meals, but feel most excellent at a gourmet (non-stuffy) dining establishment with a glass of Wine in hand.  All is reported about with helpful and entertaining insight.
I'm a snob for freshness, quality and value and want to get what I pay for.  Don't gouge me with inferiority and all should be good — I prefer not to write bad things, but truth is king.  With a few exceptions, I've posted daily for almost 2 1/2 years and challenges include… Taking photos before digging in, measuring ingredients before adding them to creations, and presentation (mine looks too elementary school sometimes).  Nibbles of Tidbits is unique for the reasons mentioned herein and we're (I'm) excited to encounter more, eat well and laugh along the way.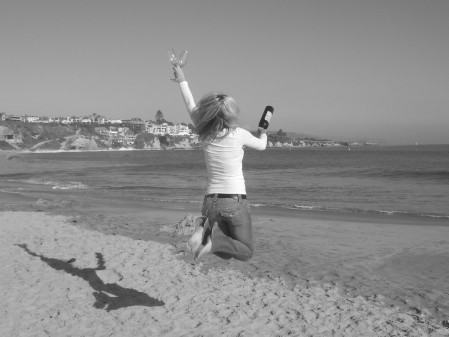 See my Project Food Blog Contestant Profile linked below — MAKE ME YOUR BABY.  I'll make you proud! 🙂