Leftover Vegetable Platter Meal Ideas.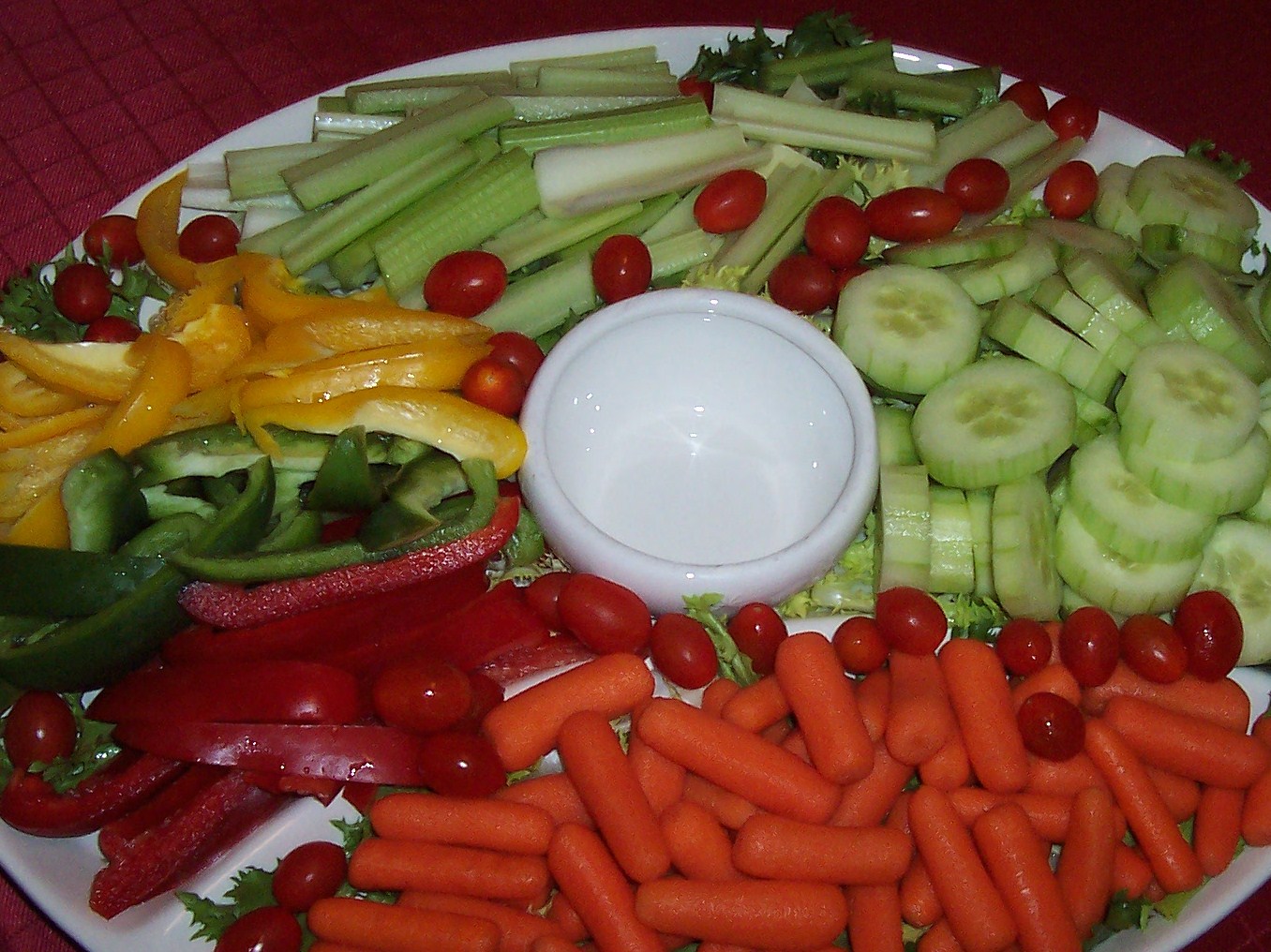 After my Christmas Party this year I ended up with leftovers from two generous Vegetable Platters.  I love having washed pre-cut vegetables on hand.  They're a great snack, but you can only eat so many Celery and Carrot sticks with Ranch Dip.  Since I had so many, I tried a few recipes.  Before that I did eat the Red, Yellow and (most) Green Peppers, and there were no Cucumbers after the party — I made a few dishes with the remaining Cherry Tomatoes, Celery, Carrots, Broccoli, Bell Peppers and Sugar Snap Peas.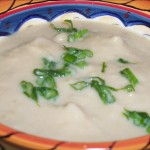 White Bean & Celery Soup – This may not look like much, but it's good.  The recipe (linked below) is a combination of Celery, Onion, Garlic, Cannellini Beans, Vegetable Stock and S & P.  I substituted Chicken Stock and added some fresh squeezed Lemon Juice at the end, plus Scallions on top.  It hit the spot after that.  http://www.opensourcefood.com/people/netwalker/recipes/white-bean-and-celery-soup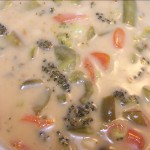 Creamy Vegetable Soup – I roasted Broccoli, Carrots, Bell Peppers and Sugar Snap Peas in the oven.  After all were a little charred, I removed the vegetables from the oven and added hot Chicken Stock.  I mixed some Milk with a little Cornstarch and poured it in, then brought all to a quick boil, simmered a bit and served this Soup within a short time.  It was easy and flavorful.
 Baked C
herry Tomatoes – I stumbled across this recipe (linked below) which seemed easy and a little different.  I had all ingredients, Cherry Tomatoes, Garlic, Chives, Lemon Juice, Olive Oil and S & P.  I followed the recipe exactly, but next time I might add less Lemon Juice, or add the Peel/Rind instead.  I've found that the Rind imparts a Lemon flavor without making a dish too tart.  Or Lemon Juice added at the end is sometimes best.  http://www.globalgourmet.com/food/egg/egg0896/cherryto.html
Roasted Carrots – I roasted Carrots in the oven with a little Olive Oil and Salt.  I ate several, then mashed the rest and incorporated them into an easy Carrot Souffle recipe.  It didn't turn out like I hoped, mostly because I didn't have all ingredients.  I tried to improvise, but the final was too dense, not fluffy and light how I want.
Cafeteria Carrot Souffle –
Here's the wannabe Souffle photo and recipe (linked below).  I mickey-moused this one, but you might want to give it a try.  It has potential.  After making all the above, I'm down to a small bag of Cherry Tomatoes, Carrots and Broccoli.  Any suggestions?  http://allrecipes.com/Recipe/Cafeteria-Carrot-Souffle/Detail.aspx