Lobster La La Land To Escape Coo Coo Land & Relish This Great Land.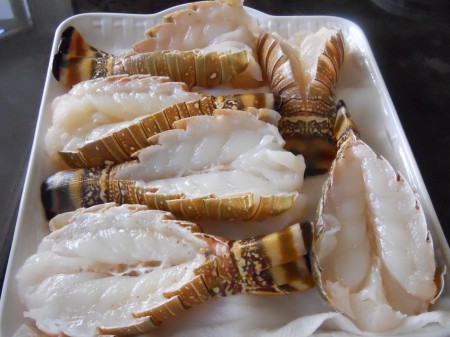 It's almost Independence Day and it seems my monitor may be on the blink.  Everything is blue.  It must be time for the ocean or at least Lobster to ease through the technical pain.  And independence from this computer will also be in order, so to relish life on this land.
It's made for you and me — Land [where] I love.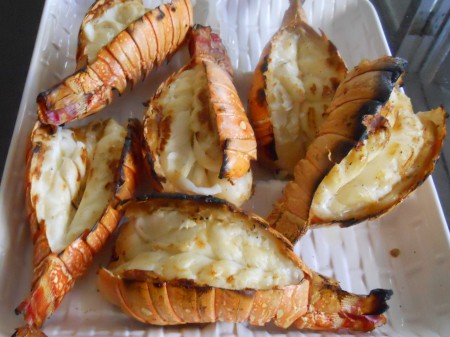 I'll stand beside it —  Happy 4th of July.  Grilled Lobster with Butter and Lemon is a bonus.