New Years Eve Food At The Golden Truffle.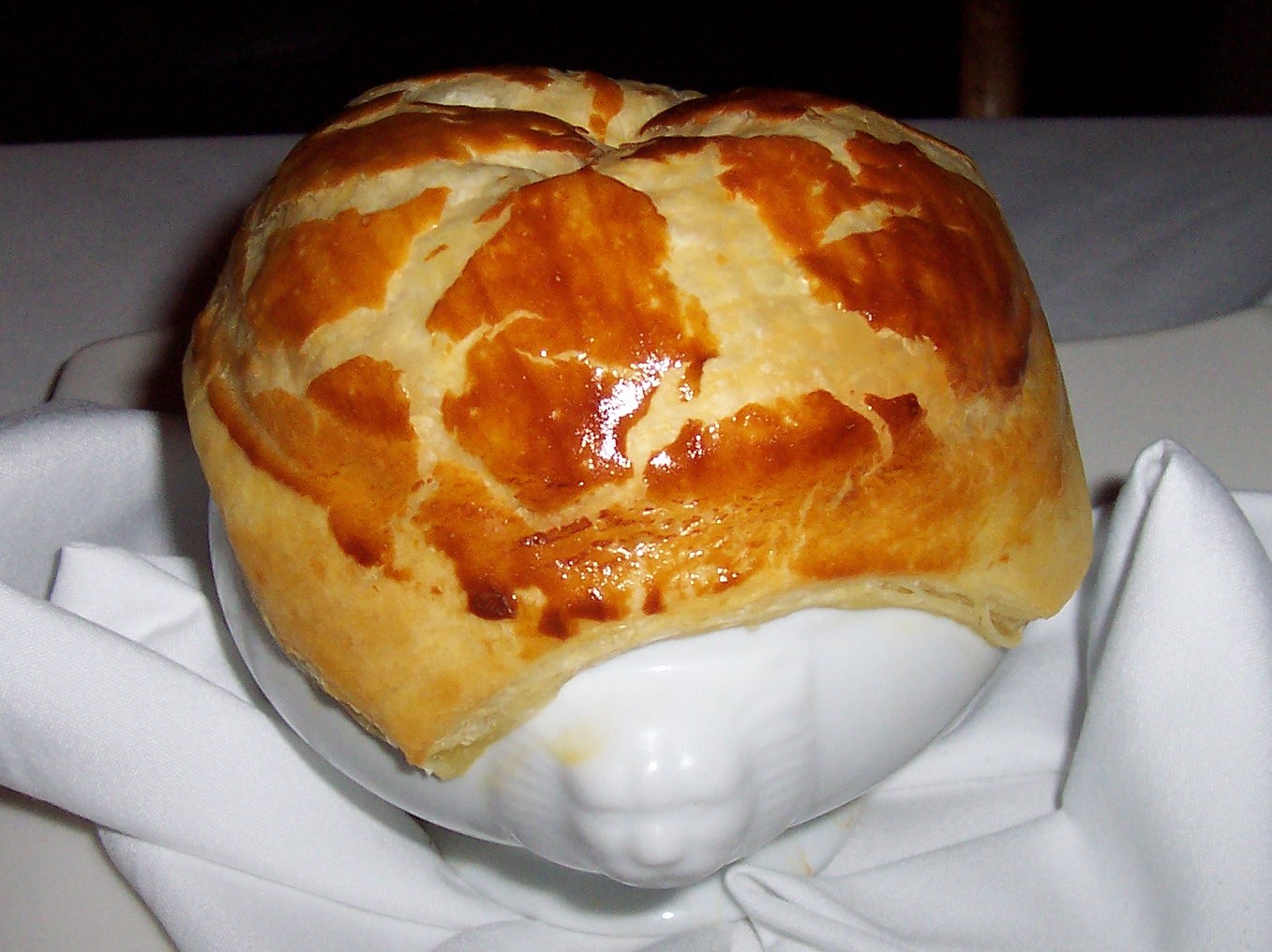 The service at The Golden Truffle Restaurant was superb.  We enjoyed the prix fixe New Years Eve Menu.  The food offerings were progressive and broad, which I like.  And the $68 price for four sophisticated courses wasn't bad.  We enjoyed our food and wine on the outdoor patio under the overhead heater.
Respectively pictured are just a few of our picks — The Cream of Maui Onion Soup, the Tempura Chicken and Avocado Hand Roll with Fresh Wasabi, the Pit Smoked Prime Cowboy Cut Brisket with Whipped Potatoes and Horseradish Jus, the Black Truffle Sauteed Breast of Jidori Chicken with Beaujolais and Mushrooms, the Lavender and Wild Honey Creme Brulee, and the Bitter Chocolate Pot De Creme with Crushed Berries.
The Sauce on the Jidori Chicken and the Brisket were both outstanding.  We hoped for more Black Truffle flavor on the Chicken and more Lavender in the Creme Brulee, but their preparation was perfectly executed.  Overall it was a great experience with well timed and friendly service.  I'd go back for that.  Although it's a restaurant, The Golden Truffle's main business is catering.  Long ago they figured they might as well set up a store front too.
Related Links:
http://www.answers.com/topic/prix-fixe
http://en.wikipedia.org/wiki/Tuber_(genus)
HAPPY NEW YEAR!