Nibbles Of Tidbits Loves Cost Plus World Market.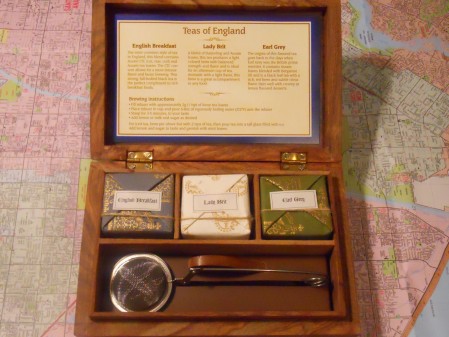 Cost Plus is so worldly.  It's been one of my favorite stores for over 20 years.  I recently took a trip to England, Australia, Thailand, India, Italy, Japan, Sweden, China and a few other stops along the way at Cost Plus World Market.  Did you know that it's a food lover's paradise?  It truly is!  Many travel far and wide for the Wine deals at Cost Plus, which are impressive alone, but you've got to check out the large food section.  It offers hundreds of sought after treats from all around the world.  If you're looking for something in particular and haven't found it elsewhere, give Cost Plus a call.  If they don't have it and there's a demand, they may consider offering it in the future — They strive to satisfy their customer's needs.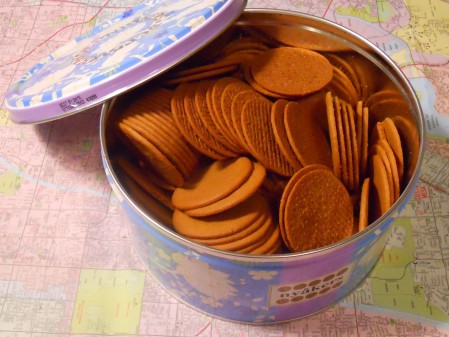 Since there is so much FOOD to try and report about at Cost Plus, Nibbles of Tidbits will be posting a series of articles highlighting many of them.  We'll be calling it our Cost Plus World Series.  For starters, we are planning a Chip Taste-Off, whereas we'll be sampling several of the numerous bags of Chips available.  After that, we'll be going on a Gourmet Picnic bringing only Cost Plus goodies (it can easily be done), and then we'll be touring several regions for dinner, etc.  The possibilities are literally endless.
Note:  The first honorable mention goes to Nyakers Gingersnap Cookies from Sweden (above).  They're Sweden's Best Cookie and Cost Plus built a facility to have them made especially for you.  They are phenomenally crispy, thin and tasty.  We're hooked.  Be sure to follow our Cost Plus World Series to learn a lot more.