Nine Seafood Restaurant: It's Hidden In Cerritos For Your Enjoyment.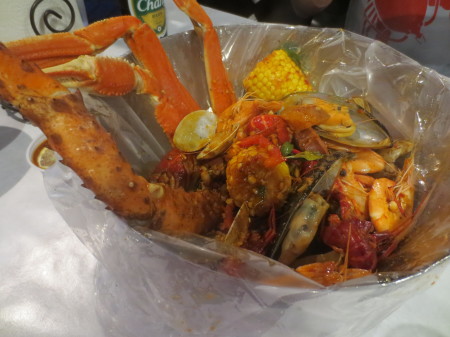 Pictured is "Combo #1" at Nine Seafood Restaurant, which is located off South Street in Cerritos, but hardly seen from the street, since it's set back in a large parking lot.  Combo #1 includes a King Crab Leg, Snow Crab Legs, Shrimp, Crawfish, Clams and New Zealand Mussels, with Red Potatoes, Sausage and Corn on the Cob.  Combo #1 and much there is served in a bag with a bib.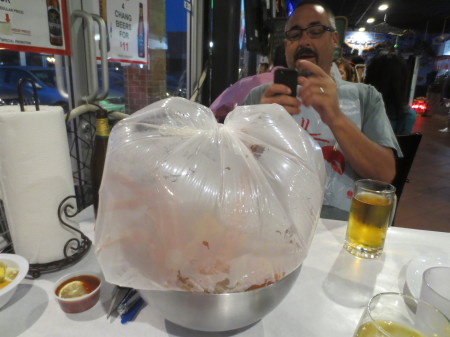 We shared all with complete satisfaction and will go back for more of Nine's varied seafood selection.