Open Sesame In Belmont Shore, Best Of The LBC.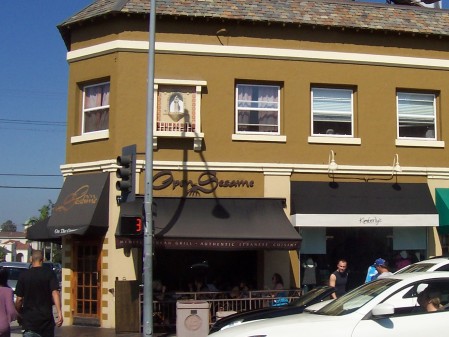 Belmont Shore, one of the best areas in Long Beach hosts a lot of great restaurants.  I spent many fun years living within walking distance from "The Shore" and ate at every restaurant on Second Street.  Too bad Nibbles of Tidbits didn't exist then — It would've had quite the material.  Open Sesame featured HERE wasn't there during that time, but it now occupies two spots, 5201/5215.
Open Sesame has a corner location (a Cheese Steak Sandwich joint during my days) and another restaurant a few doors down.  If you plan on meeting someone there, be sure to specify which one.
Before visiting, we heard nothing but good things about the place.  We started our meal with artsy Hummus, Pita Bread and Fried Cauliflower, which turned out to be my favorite menu item of the meal.  We also had the Kafta Pita that's made with ground charbroiled Sirloin and Lamb, and the Chicken Shawarma Pita, made with marinated Chicken breast and thigh meat.  Unfortunately, the Kafta Pita meat was dry and tough, thus we'd opt for a substitute next time.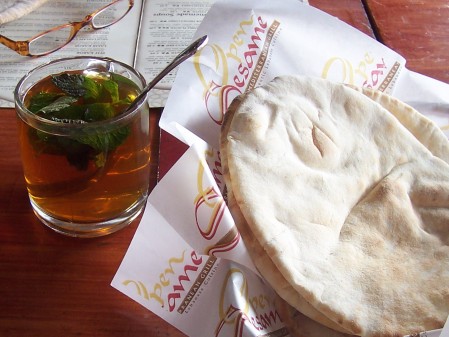 The service was good and they offer outdoor patio dining at both Second Street locations.  Love that!  Pictured directly above is the Green Hot Tea — And we also tried the Jalab, a combination of Rose Water and Grape Syrup infused with Incense and topped with Pinenuts.  It's different and refreshingly crunchy.  I'd get it again, especially since I know I'll be back to visit Belmont Shore (and the Heights), the best part of the LBC.