PREP Kitchen Essentials: Antica Olive Oil & Vinegar And Cooking Classes.
My lovely Mom in front of PREP Kitchen Essentials — A Cooking School and specialty store.
It's located in the Shops at Rossmoor in Seal Beach.
Take a Cooking Class or taste the Antica Extra Virgin Olive Oils and Balsamic Vinegars.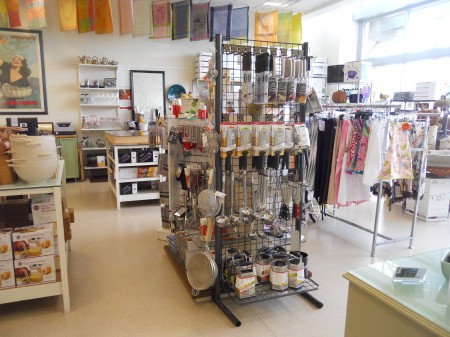 We fell hard for Antica's 18 year aged Balsamic Vinegars — They are staggeringly tasty.
Took home a bottle of Antica's Dark Aged Espresso Balsamic Vinegar and can't stop drinking it.
And left with a bottle of the Ultra Robust Frantolo/Leccino Extra Virgin Olive Oil.  We're ready to return for more Balsamic Vinegar, oh my.  Once upon a time I lived within walking distance from this store, before it was ever conceived.  Didn't take a Cooking Class but you might want to!?