Roman Cucina In & Around Orange County.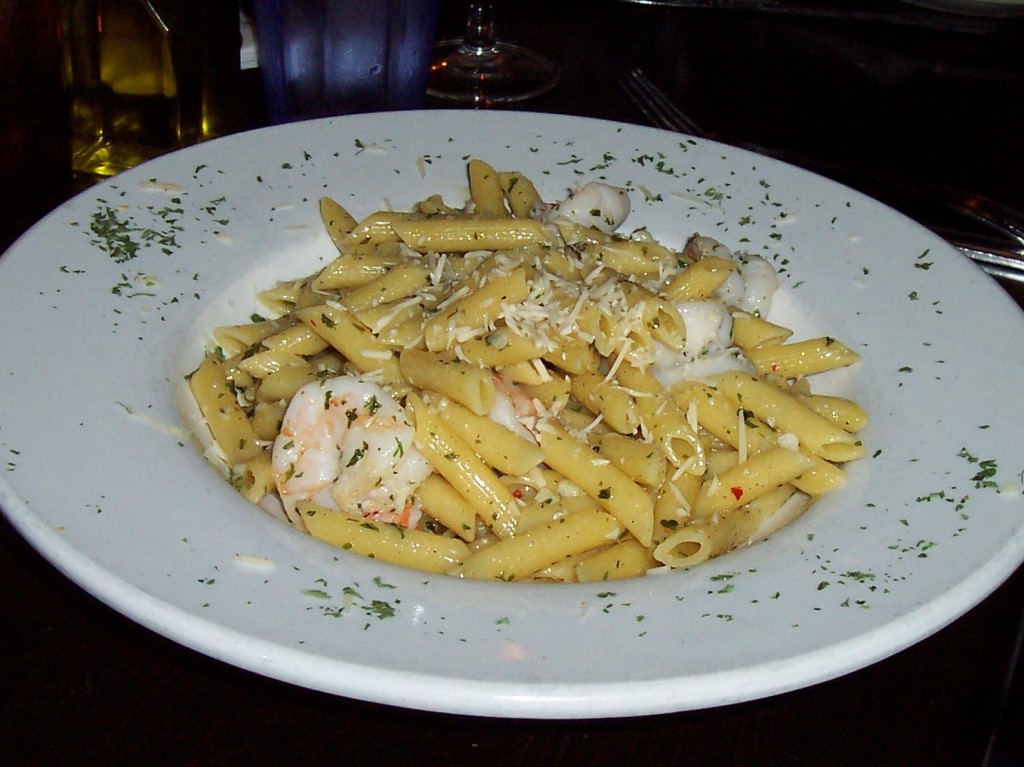 Here we visited the Roman Cucina Restaurant in Costa Mesa.  They are also in Sunset Beach, Laguna Hills and Fullerton.  The service is good and I like the decor, especially the chandeliers at Costa Mesa's Roman Cucina off Newport Blvd.  This night we had the Shrimp Scampi with Penne (above), and the Pasta Rosa with Chicken Milanese (below), which needs an extra side of Sauce for the Chicken — Once received we were happier.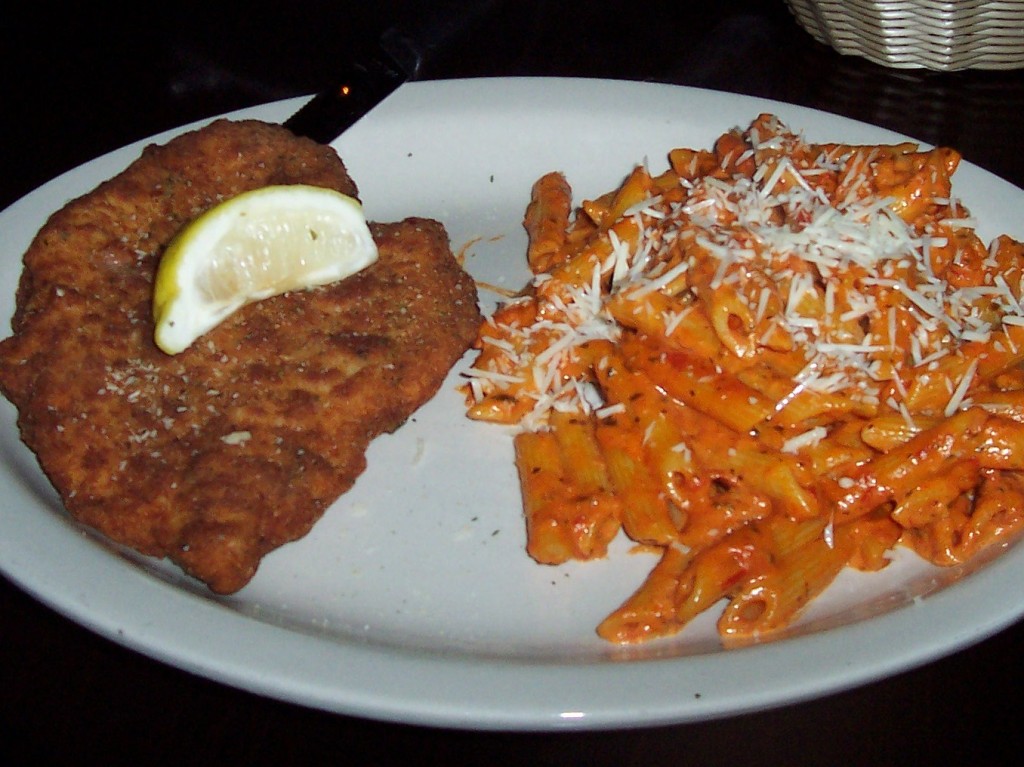 And we had the "Ala Checca" with Spaghetti, Olive Oil, Garlic, Roma Tomatoes and Basil.  All dishes were served with really good Bread and a Salad — They've got a tasty House Italian Dressing too.  This location has indoor and outdoor seating and a fabulous, hip and comfortable atmosphere.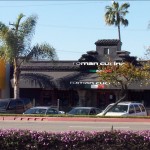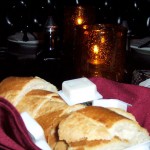 More INFO & Menu:  http://www.romancucina.com/