Salad And Sea Bass At Sandy's Near The Sand In Surf City.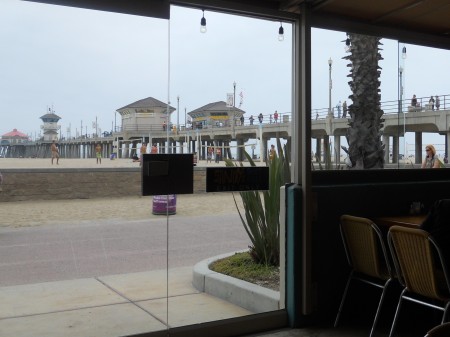 Can you repeat the title three times fast?  Though named Shelly, I've never sold sea shells by the seashore (thanks for asking), but instead skated to Sandy's Beach Grill in Surf City (aka HB) for shared Sea Bass, Salad and Mai Tai's.  How many S's is that?  Who cares, cheers to the seashore.  I was last at Sandy's for a Grand Opening Party about a year ago, pictured here.
Grilled Hearts of Romaine Salad — Happy to see it on the menu, but it's not the best I've had.
Sea Bass — Pecan crusted and served with Shrimp Couscous and Red Pepper Butter.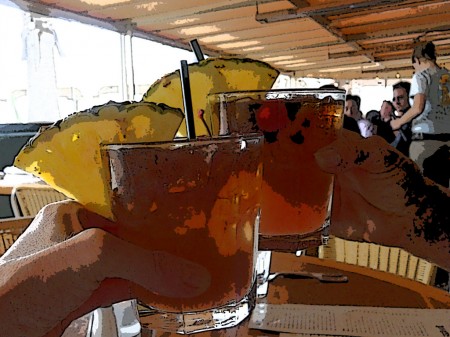 Mai Tai's pictured with sketch editing for amusement — It's a day vacation in Huntington.  We skated from Newport (Orange) to the HB Pier and back.  Thanks again for lunch dear friend.