Seven Days Of Zimzala Happy Hour With A View (And Late Night Too).
Zimzala Restaurant & Bar located in the Shorebreak Hotel in Huntington Beach serves Happy Hour seven days a week.  Between 3 – 7 pm daily and 10 – 11 pm on Fridays and Saturdays, select Appetizers and Drinks are offered at a discount, and not many HH spots have this ocean view.  It's always a good time there with high quality food and a pleasurable landscape.
The pictured Cheeseburger Sliders are some of the best we've had.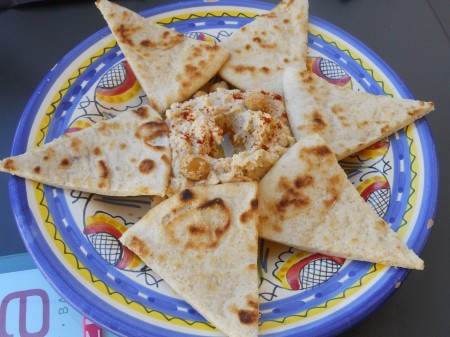 The Zimzala Hummus comes with a few Fried Chick Peas (also on the HH menu), thus you may not need to order them separately, unless you want a lot of them.  We were satisfied having those that came with the Hummus (shown above).
Also available during Happy Hour at a price cut is the Sweet Potato Tater Tots with Lime Salt.
Parmesan Herb Fries with Garlic Aioli.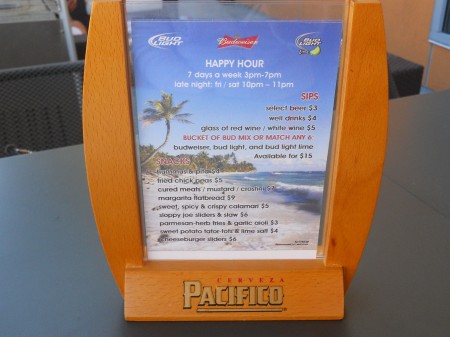 Plus everything listed on the Happy Hour Menu (above), along with other daily specials.