Spicy Baked Shrimp Recipe Made With Chicken.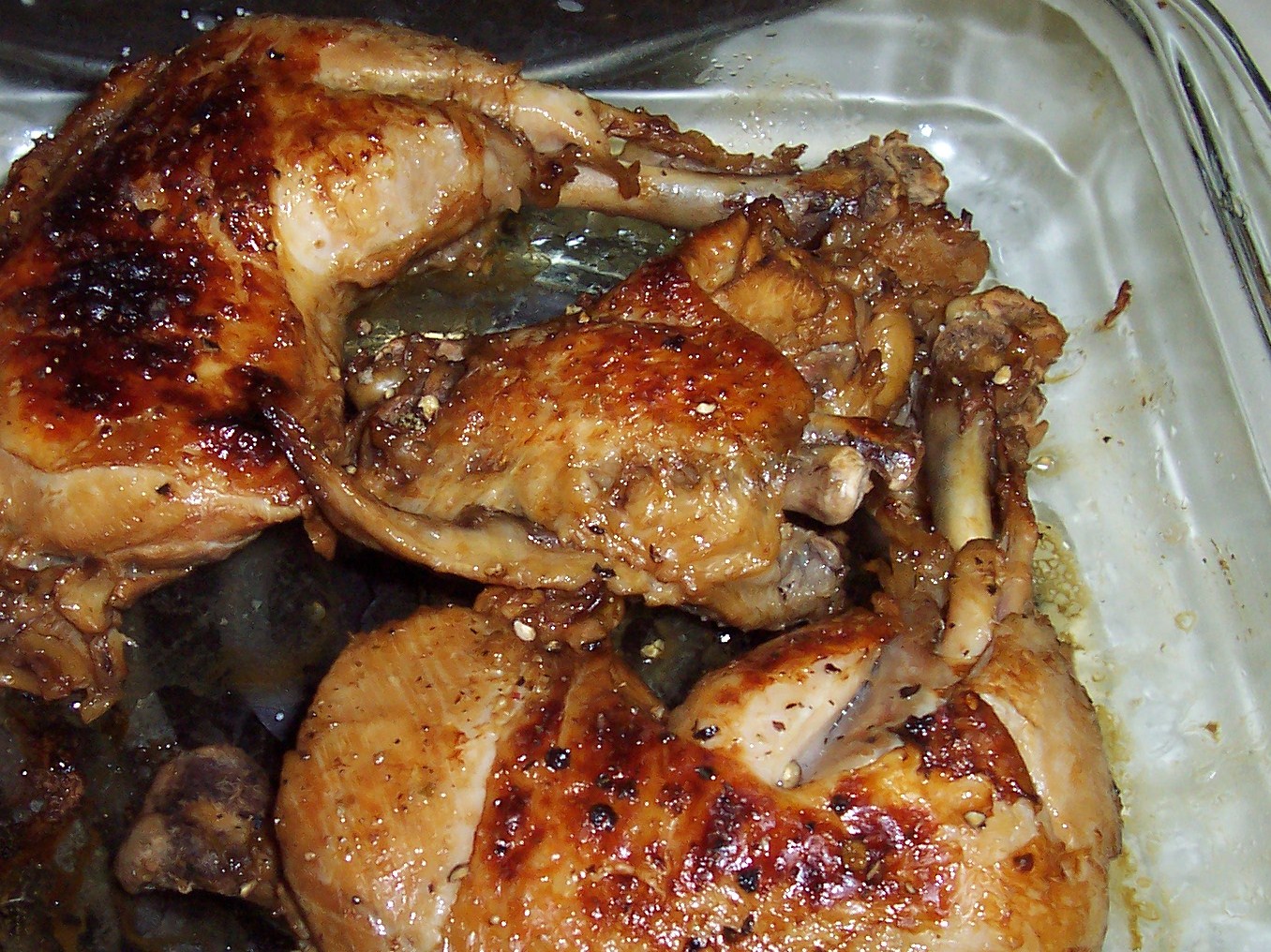 The recipe and Shrimp preparation is linked below.  Unlike the Shrimp, the Chicken is covered with foil while baking, then removed to another pan to broil until browned (approx. 5 minutes) before serving. 
Here I used wings, thighs and legs, since the breasts were used for another recipe.  The Shrimp is only cooked for 20 minutes uncovered, but the Chicken was cooked at a lower temperature, 375° for 55 minutes.  Both recipes made tender, tasty meat.
I just love the flavors in this recipe — They seem to make a fabulous dish out of any meat.  Next time I'll try it on Beef.  Keep an eye out for that report.
Related Link: