Spotlight On Front Porch Pops: A Stand Amongst Popular Food Trucks.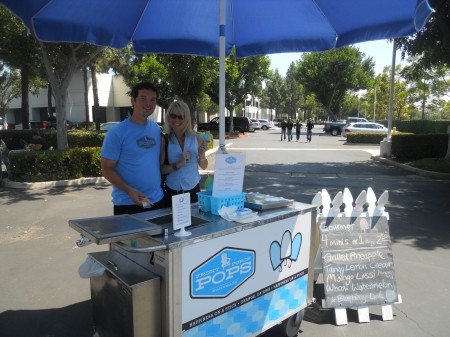 We loved the fresh intense flavors of the Grilled Pineapple and Blueberry Lime Popcicles sold by Front Porch Pops, a small stand amongst several popular Gourmet Food Trucks.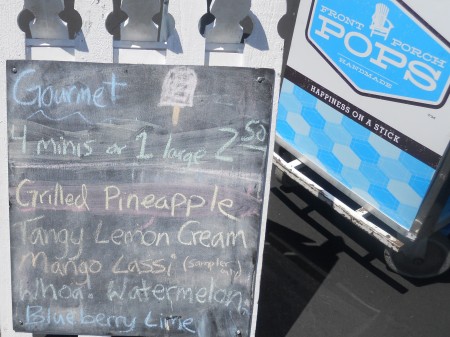 We also tried the Mini Pops Sampler of Lemon, Mango, Strawberry Lemonade and Watermelon.
Surprisingly the Tangy Lemon Cream Pop (white one) was our favorite — TASTE-Tee!
It's happiness on a stick, Front Porch Pops says — To me it's sweet, handmade refresh-ness.  I once made unconventional Peaches & Cream Popcicles that tasted pretty good.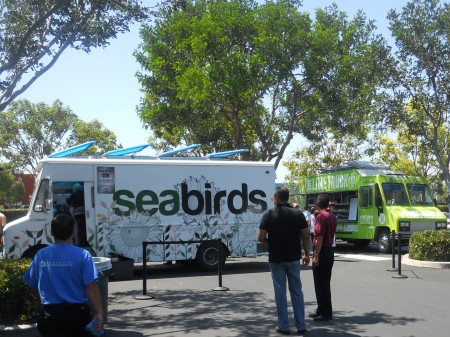 Popular contenders of The Great Food Truck Race were also present this Thursday in Irvine.
We really liked this Pulled Pork Taco from The Lime Truck too.  Menus vary.