Thanksgiving In Southern California.
Thanks to my Parents for this wonderful Thanksgiving meal.  A few of us can't hold back from eating the Crispy Turkey Skin (with Salt) before the Turkey is carved, hence its less than pristine exposure.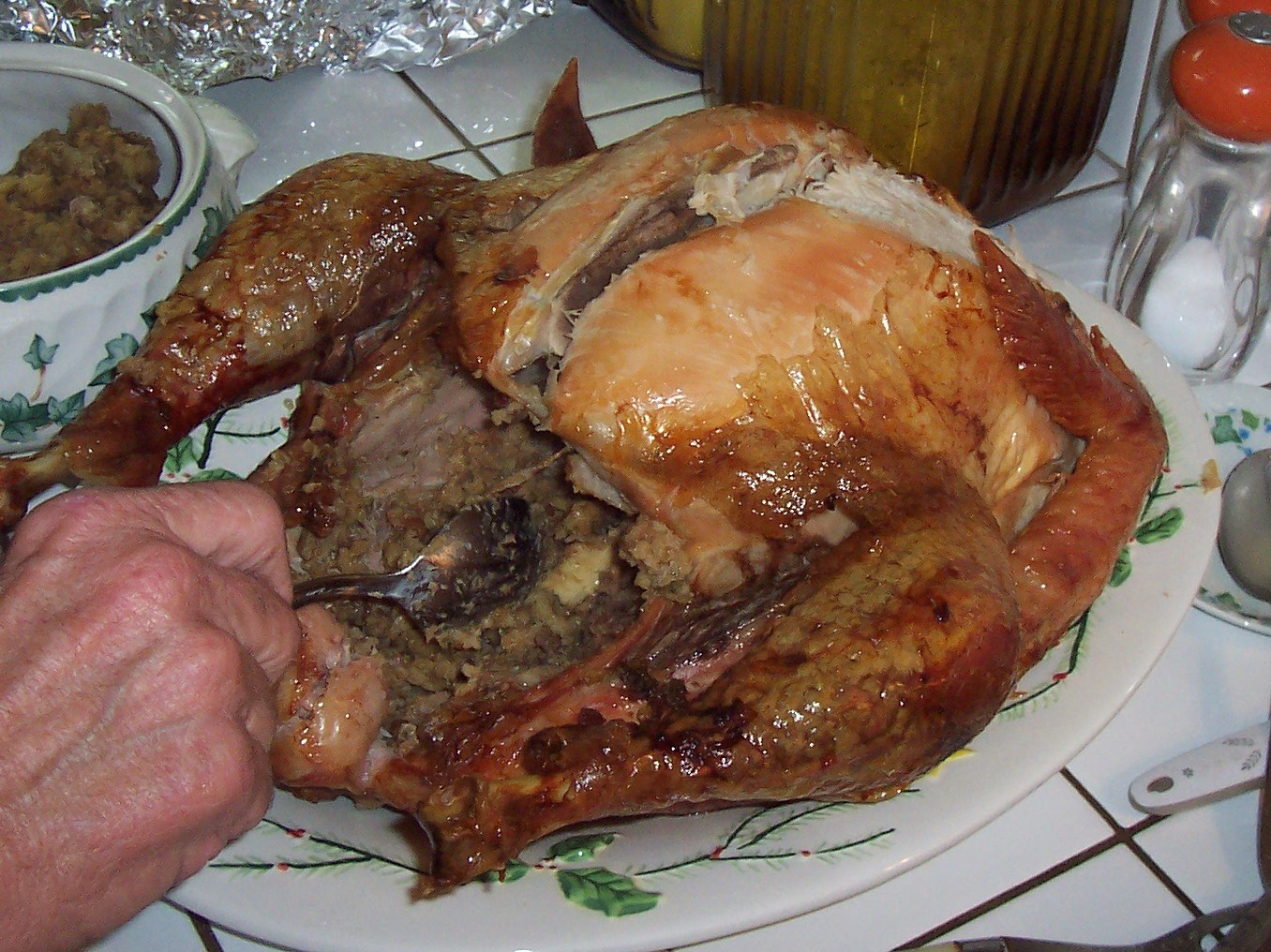 And Chef Lexi made Apple Betty for Dessert — She shows how good it was.  More Chef Lexi meals and recipes can be found under the 'Kid's In The Kitchen' section.
Everything was great as usual.  I'm a bit spoiled in that all I have to do is show up and eat.  I'm thankful for all my blessings and I do help with the dishes.