The Cocoa Lounge Playing At The Island Hotel In Newport Beach.
Did you know there's a Cocoa Lounge in the Palm Terrace Restaurant at The Island Hotel in Newport Beach?  Everything is made of Chocolate and you get to eat as much as you can.  It felt like Willy Wonka & the Chocolate Factory — I started to lick the wallpaper until they stopped me.  Good thing there wasn't a river.  You can have it all too throughout February.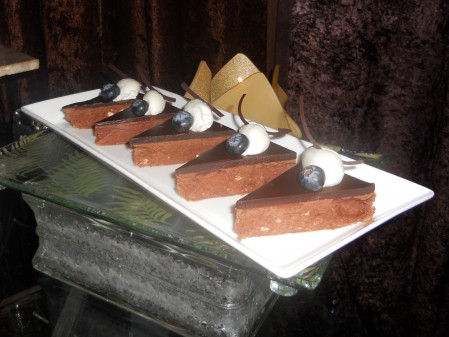 We learned of this fabulous find while having Executive Chef Bill Bracken's famous Truffle Mac & Cheese in the Palm Terrace Lounge.  I enjoyed it a couple years back and had a good excuse to have it again, as a friend wanted to tour the hotel for a party she's organizing for her dad's 90th birthday.  It was funny, the Chef came over to talk to Bonnie about her party and recognized me from Facebook.  After I wrote about his tasty Mac & Cheese, he befriended me.  That was pretty cool, but it's been a long time.  It was fun to meet him in person.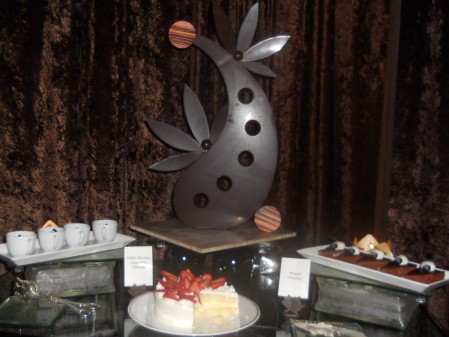 We thank Chef Bracken for access to the Cocoa Lounge — We had such a great time.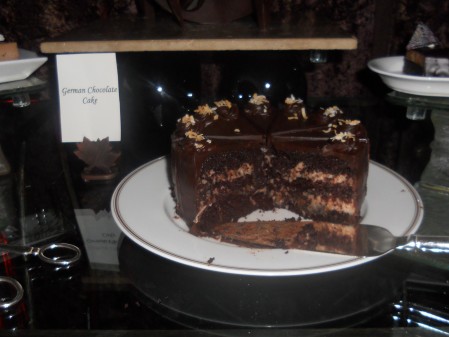 As mentioned, almost everything was made of Chocolate, centerpieces, card holders…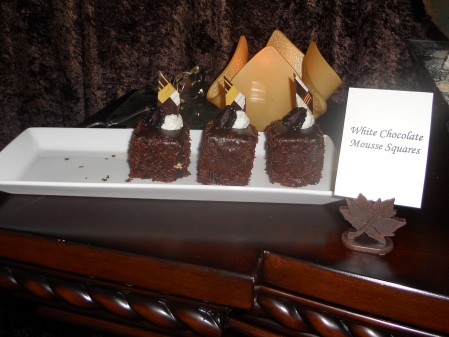 It's a unique buffet that's happening Tuesdays through Saturdays, from 6 to 10pm.
The Cocoa Lounge is complementary to guests who order a two or more course dinner.
It's otherwise $18 per person — Executive Pastry Chef Michael Owens, the tall one above, created them all, with necessary help from other capable professionals.  Thank you two too!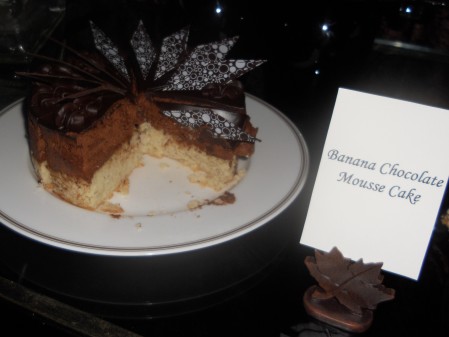 It was awesome, just wish I could've taken home a to-go box, as I could only eat so much.
And I now think of all I should've had — Why didn't I eat a rose or a finger?
We had a grand time exploring the Chocolate options and meeting other people.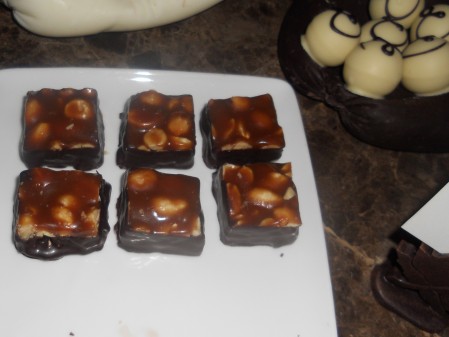 Mini from scratch Candy Bars, like Almond Joy's (below).
One of my favorites was the warm Bread Pudding made with Croissants and Chocolate.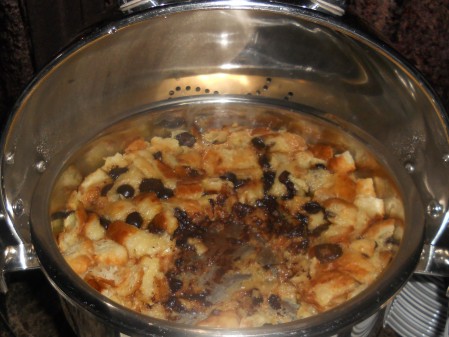 Continuing the homage to Candy Bars was the Snicker's Cake with Cream Cheese Icing.
I don't recall the exact name of the Berry Tarts below and wish I had one.
The Cocoa Lounge is in the Palm Terrace Restaurant's private dining room with the Wine.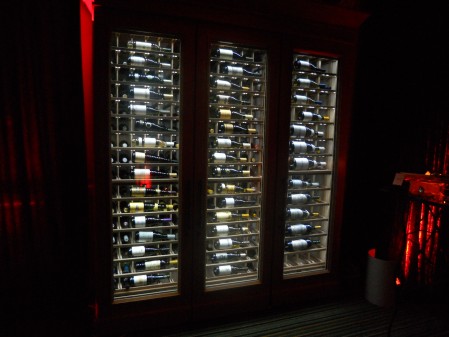 The now (and temporary) Cocoa Lounge is dimly lit and decorated in Chocolate brown.
Above is one of our plates.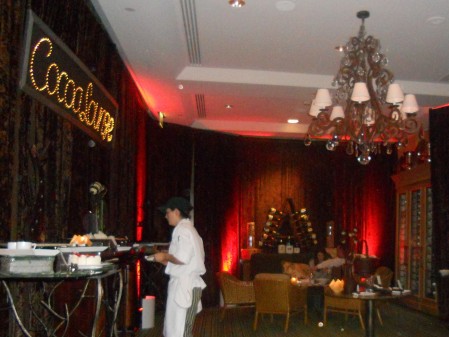 View before heading back for more Chocolate (above).
View from a suite at The Island Hotel near Fashion Island pre-Chocolate.
Pool and Tennis Courts — The Island Hotel in NB used to be The Four Seasons.
View of Fashion Island and the ocean beyond (above).  And to top off the Chocolate, the view, and meeting the Chefs, look who we ran into in the Ladies Room… It's Sheree Whitfield visiting Newport Beach from The Real Housewives of Atlanta.  Looks like I'm wearing She by Sheree.
Who's gonna check me boo?  ATL inside. 🙂