The Globe Dine • Bar: Bringing A Global Flavor To Orange County.
We traveled to The Globe for dinner and reached La La Land, as we fell in love with the food and more in love with each other over Belgian Craft Beers and specially selected Hoppas.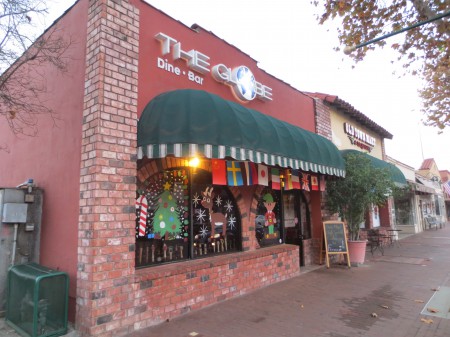 The Globe Dine • Bar is owned and operated by a lovely husband and wife team from Belgium.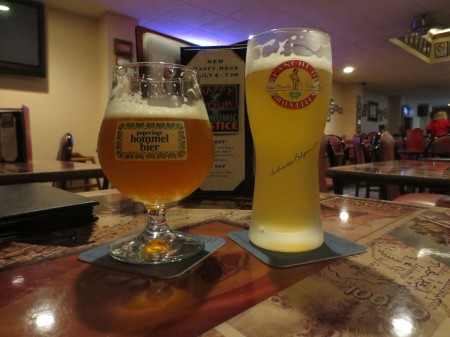 It's in Historic Downtown Garden Grove — I didn't know there was such the designation.
Since I generally like historic-anything and food-travel-everything, The Globe enticed.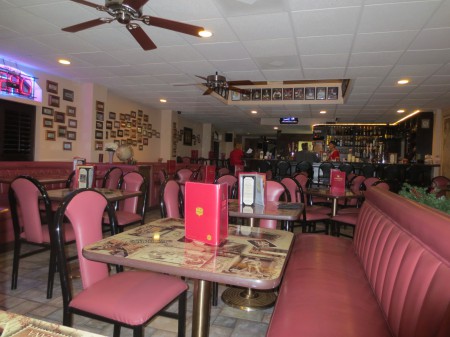 And it delivered the most flavorful Hoppas (Hops + Tapas) we ever landed on.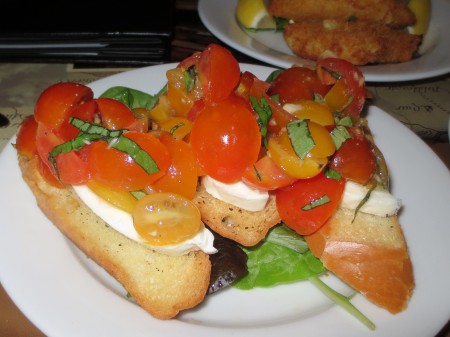 Skirt Steak Florets, Blue Cheese, Roasted Pearl Onions with Red Wine Jus was transcending.
It's pictured at top and directly above, along with Prosciutto Wrapped Scampi Shrimp…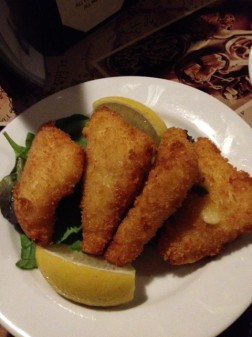 Gouda Croquettes and Cherry Tomato Bruchetta — All transported with exceptional flavor.
Belgian Craft Beers are served in signature glassware and poured following Cicerone rules.
Historic Main Street is fairly short and we think The Globe is the best place on the street.
Our sampling was so good, we hope to go back for more.  The menu explores the globe stopping in a different country each month — We took in a pleasing glance of France.
Traveling The Globe is worth it — You'll find nice people, BEER and varying high-quality food.