The Tap Shack NB: Catch A Lobster & Dispense Your Own Beer.
Have you been to the Tap Shack yet?  It's in Newport Beach where The Arches once occupied and has only been open a couple months.  I miss The Arches, but appreciate many aspects of the Tap Shack.  Starting off, any spot with an outdoor patio is a winner to me.  Crab Cake?
The Tap Shack NB takes advantage of the large patio and cues from the Tap House HB.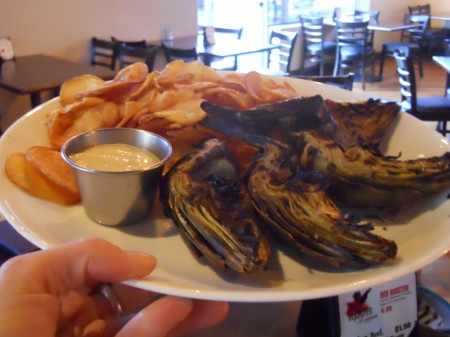 The MENU impressed me secondly.  It's sophisticated and extensive — I wanted everything.
We tried (top down) the Golden Crab Cakes, Grilled Artichoke and Hot Spinach & Artichoke Dip.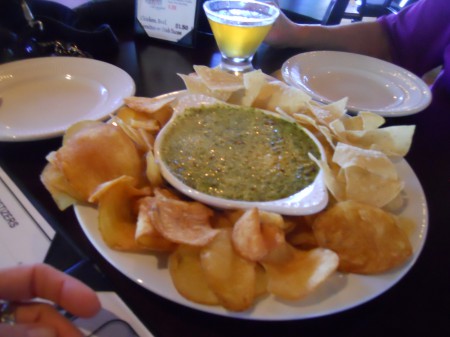 Dispense Beer from 1 (or more) of 8 self-pouring taps — It's one of the coolest things.
You're given a Beer key which activates the tap and charges per ounce.
You don't have to wait for a Beer here — We like that, unless there's a long line. 😉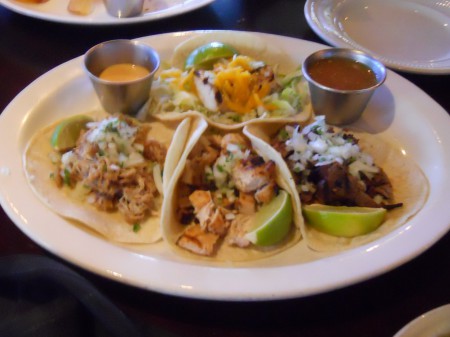 The Tap Shack Newport Beach joins in on the Taco Tuesday offerings with $1.50 Tacos.
And during Happy Hour all appetizers are 50% off — It's the best time to try a lot.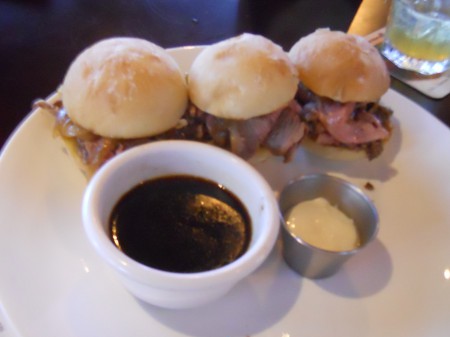 All appetizers (as listed) appeal to me — The Taphouse Prime Sliders are pictured above.  They were my friend's favorite and I liked the Grilled Artichoke best, though it could've been cooked a little longer.  We highly value the portion sizes, but the unclaimed favorites seemed bland.
And I don't care what some people say about it, I like the Lobster Zone Game.
Catch a Lobster and they'll cook it for you — $2.00 to play.  Different to see and amusing.
Self-pouring Beer taps are inside and out — Where's our server?  Wait… Ta daaa!  Awesome.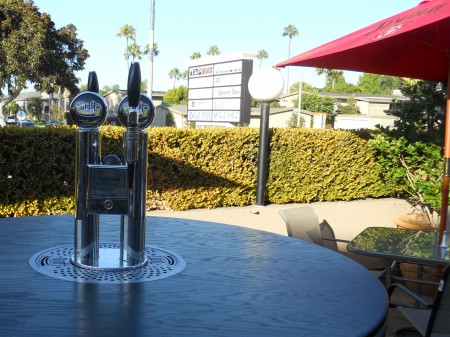 The Tap Shack NB is a fine sports and entertainment option in the neighborhood.  Just overlook the typos on the menu (or laugh at them) and commend the otherwise refined, lengthy selection.  There's much more that sounds good to try.  We'll go back to the shack.