Then I'm Gonna Kiss Your Pineapple: It's Pickin' Day Under The Light.
It's easy to grow a Pineapple in a pot, or at least Mr. Freis makes it look that way.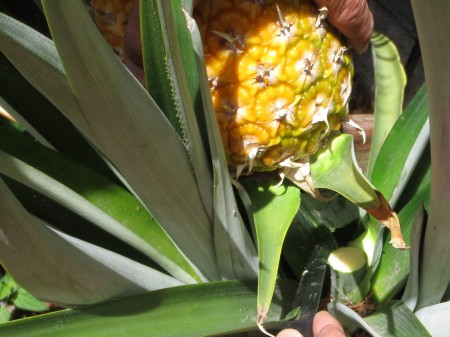 You don't have to live in Hawaii to enjoy the splendor and luxury of growing a Pineapple.
It takes a long time to grow — At least 2 years before it first bears fruit.  Know that.
It's a special day when your homegrown Pineapple is ready to pick and eat.  Exciting!
Cut it off the stalk, trim excess stalk if necessary and voila — You've got a Pineapple.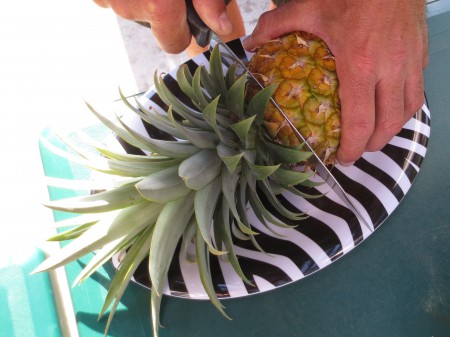 It's like you chose a perfectly ripe, juicy Pineapple, but instead grew and picked it — Brilliant.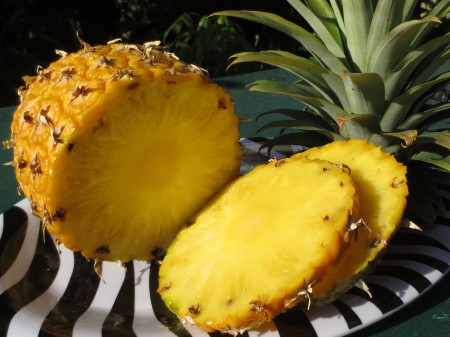 It's a magnificent thing — I'm grateful for the visual experience, education and tasting.
Let's get more Pineapple growing ASAP — It's going to take a while, but it's worth it.
We're also growing grapes and may attempt Wine — Post title inspired by a B-52's song.